JSW Steel records surprise dip in production for the month of April
It produced 1.371 million tonnes of crude steel in the first month of the fiscal compared with 1.446 MT of crude steel in March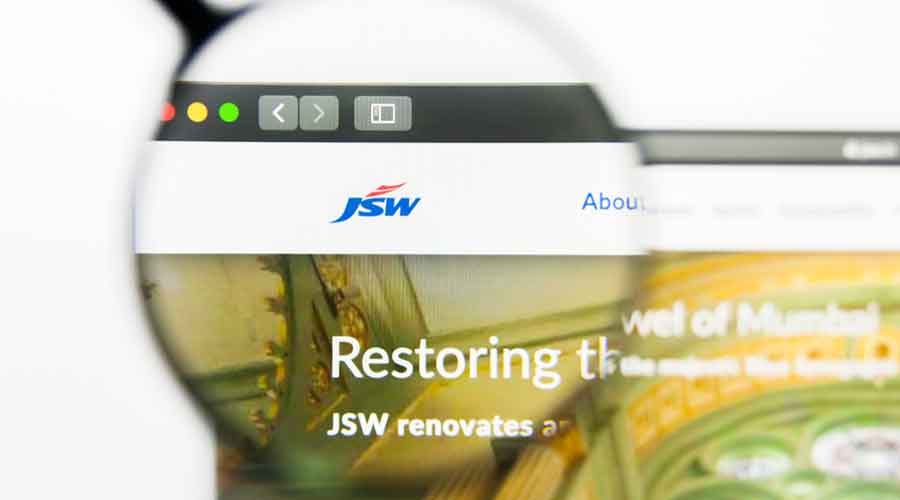 ---
Calcutta
|
Published 12.05.21, 01:01 AM
|
---
India's leading private steel producer JSW Steel recorded a surprise dip in production for the month of April despite a strong demand for the alloy both in the domestic and international markets. The company attributed the blip to the raging pandemic.
JSW Steel posted a 5 per cent decline in steel production in April over March in tandem with the deceleration in capacity utilisation. It produced 1.371 million tonnes of crude steel in the first month of the fiscal compared with 1.446 MT of crude steel in March.
"The capacity utilisation was lower sequentially in April 2021 due to priority in supply of liquid oxygen for medical purposes over augmenting steel production. During April 2021, over 20,000 tonnes of liquid oxygen for medical purposes was supplied from the steel complexes of the company," JSW said in a statement.
On April 27, JSW chairman Sajjan Jindal had said the company may have to taper production because of the increased requirement of liquid oxygen. "Saving lives is more important than producing steel and production can suffer for as long as the country is in need of any resource available with the company," Jindal had tweeted.
The company had slowly ramped up supply of liquid oxygen to various states in which plants are located. It is now supplying about 1,000 tonnes of liquid oxygen a day.
A steel plant using a blast furnace to produce the alloy requires oxygen in gaseous form, while liquid oxygen is kept as a buffer. Due to the configuration of the oxygen plant, production cannot be expanded beyond rated capacity.
In a post result conference last week, Tata Steel management noted that impact due to supply of liquid oxygen on production would be 3-5 per cent, if at all. Liquid oxygen is sometimes needed when production peaks.
However, the senior management noted that some of the customers of the company are struggling because they do not have liquid oxygen for industrial purposes. Some of the auto majors like Maruti Suzuki, major buyers of steel, had to cut production or shut units due to shortage. This in turn could dampen the demand of the commodity in the domestic market.