Jet Airways' Goyal lobs counter-offer: will invest Rs 700cr
But investment only if his stake is not allowed to fall below 25%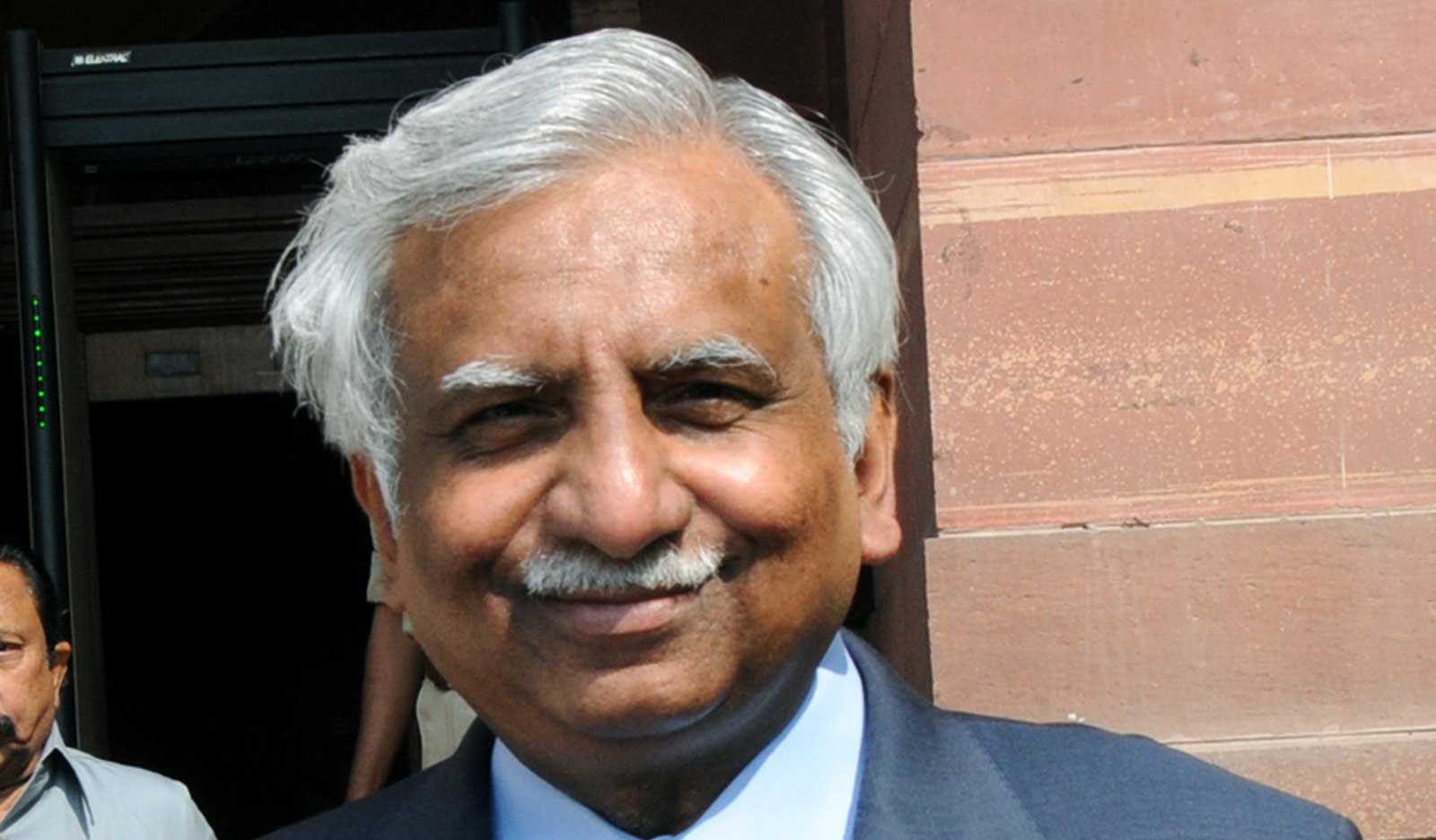 Jet Airways chairman Naresh Goyal.
Telegraph file picture
---
Mumbai
|
Published 17.01.19, 07:35 PM
|
---
In a fresh twist to Jet Airways' road to resolution, chairman Naresh Goyal has offered to invest up to Rs 700 crore in the carrier under the condition that his stake should not fall below 25 per cent. Goyal's proposal came on a day lenders to the troubled airline indicated that they would follow RBI and Sebi regulations, virtually killing the low bid made by Etihad Airways.
Goyal, who holds a 51 per cent stake in Jet Airways, has written to SBI chairman Rajnish Kumar that he was willing to commit an "infusion of funds into the company to the extent of Rs 700 crore" while pledging all his shares. However, the promoter has set a condition that his holding in the company after such an infusion should not fall below 25 per cent.
Jet Airways owes a little over Rs 8,000 crore to a consortium of lenders led by the SBI, and the bankers met on Wednesday to discuss a resolution plan. However, they could not finalise a plan. The banks are planning to convert a part of their debt into equity.
Etihad, which holds a 24 per cent stake in the carrier, has said it is willing to bring in more funds but has set stiff conditions, which includes Goyal giving up control.
"I respectfully submit that unless my shareholding goes below 10 per cent and/or my group is not represented on the board, I would continue to be held out as a promoter, and be faced with the attendant exposures/risks of being a promoter…Hence, it is only fair and equitable that our shareholding be at least 25 per cent," PTI quoted Goyal in the letter dated January 16.
"Should this not be possible, then I would not be able to infuse any funds or pledge my shares unless Sebi accords me an exemption permitting me to increase my reduced stake (if it is to be below 25 per cent) without triggering the takeover code," Goyal said.
Under current norms, if the shareholding of an entity crosses 25 per cent, the open offer requirement is triggered.
Lenders' snub
The lenders, led by the State Bank of India, on Thursday indicated that they would follow all regulations, dealing a blow to Etihad's offer.
The airline had said it would invest at a price of Rs 150 per share, which is a sharp discount to the current market price of Jet Airways. It also sought an exemption from Sebi's open offer rules though its holding would have gone up to 49 per cent from 24 per cent.
Sources said the conditions imposed by Etihad and even Naresh Goyal could prompt the lenders to nudge Jet Airways to reopen talks with the Tata group.