Iron ore crunch chokes Bengal steel mills
Union steel minister Dharmendra Pradhan concurred with the concerns raised by the steel players from Bengal during an interaction last week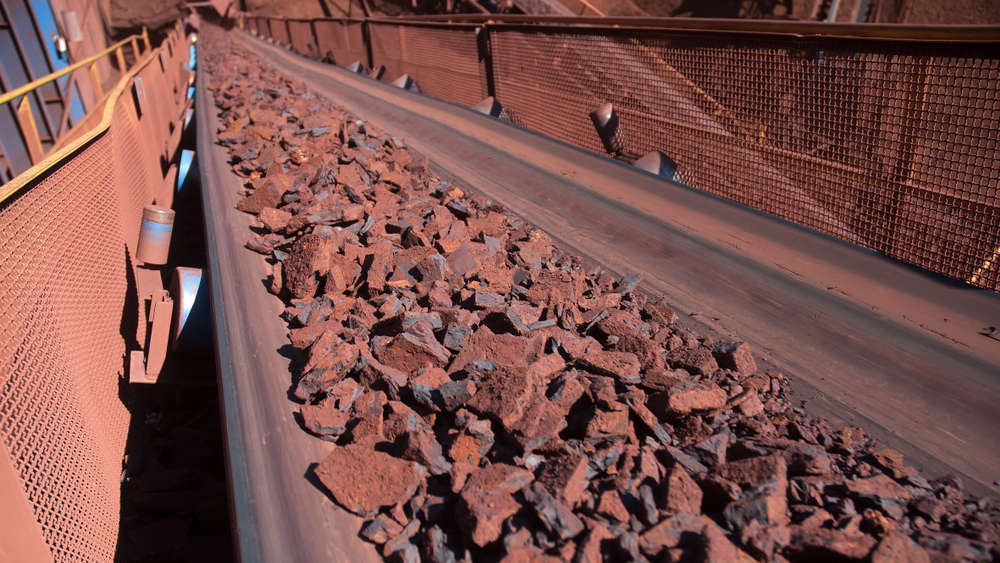 ---
|
Calcutta
|
Published 24.11.20, 05:07 AM
---
A change in the government's policy along with a mad scramble for precious minerals have snuffed out supplies of iron ore in the eastern region, dealing a major blow to the steel industry, especially those located in Bengal.
Availability of iron ore has come down to half and prices nearly doubled to Rs 7,500 a tonne for some grade after a slew of mines were auctioned as part of the Modi government's avowed agenda to bring transparency in the allocation of the country's scarce mineral resources.
Miners and large corporations offered big bucks to get control of the assets, but the high price of acquisition has affected commercial exploitation of the resource, crippling supply in the marketplace.
Steel mill owners say only 12 merchant mines — the ones which used to supply ore to small units — in Odisha are operational at present, while at least 20 are closed. All 11 such mines in Jharkhand are not in production as well.
All small steel mills, who cannot afford to own a mine like the big daddies such as Tata Steel, SAIL or JSW, are in a spot of bother as they depend on the merchant miners for ore.
The units in Bengal are the worst affected. The state, which does not have iron ore mines unlike neighbouring Odisha and Jharkhand, sources about 2 million tonnes ore monthly. Mill owners say supplies have come down to half and they fear it would slide down further. While a PSU Odisha Mining Corporation offers assured supply to steel mills located in that state, no such home advantage exists for Bengal units.
"The industry's capacity utilisation has come down due to shortage in Bengal. It may go down further. We are ready to pay a higher price but ore should be available," said Shankarlal Agarwal, president of West Bengal Iron & Steel Manufacturers Association.
Mill owners sought the immediate intervention of the Centre and proposed a combination of measures such as ban on iron ore and pellet export, fixing iron ore rate or take over closed mines by state/central PSUs.
Union steel minister Dharmendra Pradhan concurred with the concerns raised by the steel players from Bengal during an interaction last week.
Mad scramble
Nineteen blocks were auctioned earlier this year after lease on those assets came to an end by March 31. Only two mines were retained by the old leaseholders, while 17 of them changed hands. Sajjan Jindal's JSW Steel bagged the major share with four mines, while ArcelorMittal and Jindal Steel & Power Ltd grabbed one each.
An industry estimate suggests that during April-September only 4.06 million tonnes were produced from these mines, but 93 per cent of them were done by JSW and Mittals to feed their respective plants. These mines had sanction to produce over 24 mt during this period.
The leases of Jharkhand blocks lapsed too but they have not been auctioned yet. The mines taken by the non-captive users have hardly produced at all. While the mining industry blamed it on procedural delay, steel mill owners say the high prices of the auction were to blame.
The lowest a miner agreed to pay was about 95 per cent of the quarterly price declared by Indian Bureau of Mine (IBM), which is linked to market price. The highest topped 150 per cent. But a miner is liable to pay another 30 per cent on account of three levies, apart from accounting for its own expense of lifting the ore.
"It is just not viable for the miners. More they mine, the higher they incur loss. They prefer to keep it shut," said an industry observer, calling into question the mad rush to bid at a clearly uneconomical rate.
Incidentally, Rungta and Essel Mining, who had most of these assets previously, did not go aggressive in the auction.
The operational mines, some of which are run by state PSU Odisha Mining Corporation, are also operating at their 50 per cent of the rated capacity, hoping for a better price ahead.
The government had allowed the old leaseholders to dispose of fines and ore lying at the pit-head by October 31. After the expiry of the deadline, supply crunch may go up.