Instant loans or savings fund: Which should you use in an emergency?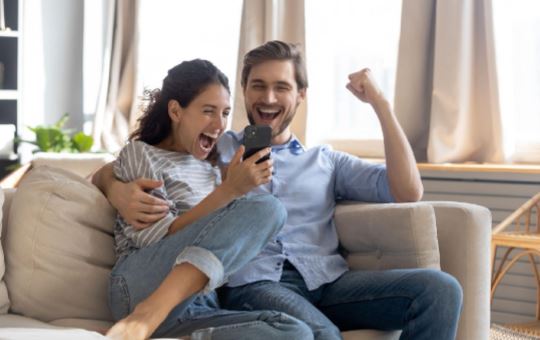 ---
Published 13.05.22, 04:53 PM
|
---
The nature of emergencies is that they come unannounced. When they suddenly occur, they can catch one off guard and make it difficult to meet the crisis with adequate funds. Such a situation normally results in a frantic rush to raise money quickly. This can cause mistakes and you might end up losing the money you have in reserve, when better options could be used.
The savings habit: Difficult to stay on course, easy to break the fund
Our elders teach us to save money at every opportunity, but only a few of us are able to take the lesson in the right spirit. In fact, most of us are unable to save much money and we do so sporadically, instead of following a regular plan that helps create a large savings fund over the years.
Saving money helps create a safety net for both short- and long-term needs, and also inculcates discipline and focus in you. Besides, it adds structure to your financial life by focussing a part of your income toward a definite end. However, you might find it a challenge to continue saving money and not touching the savings fund in times of financial strife. But once you overcome the temptation to dip into your savings for every need, you can create a sizeable savings fund that helps pay for future milestones or even help you during your retirement.
At the same time, you might ask yourself: "Why am I saving money if I cannot use the fund to pay for an emergency?" It's a valid question, and one that has no definitive answer. And yet, it is better to exhaust your savings only if every other avenue for raising funds has been explored. Years of patient and dedicated savings may be wiped out in just a few minutes to meet an emergency, and there is no way to predict how long it will take to create the fund again.
Meanwhile, if you use a personal loan for an emergency …
Now suppose you leave your savings intact and explore other options to raise money. You have a few at your disposal:
Liquidate an asset or investment(s)
Borrow money from your friends or relatives
Take a personal loan
Of these, you would not wish to explore the second option and are reluctant to go with the first. Liquidating an asset or investment also does not yield the required funds immediately, and the delay may not be helpful when there is an emergency to meet.
So it is best to go with the third option, i.e. applying for a personal loan. This is the best option to take, because:
The loan is disbursed quickly, which helps you meet the emergency at the right time
The lender does not ask why you require the funds – you have the freedom to use the money for whatever purpose you deem fit
The loan is approved based on your credit score, regular income, repayment history and age, with minimal documentation and no collateral required for approval
The instant loan has a shorter tenure than other loans, so you end up repaying it faster and become debt-free sooner. At the same time, regular repayment helps you build credit for future loans. Do note that this loan has a higher rate of interest, so your EMIs may be on the higher side depending on the principal amount
The loan helps you meet the need without sacrificing your investments or savings fund
How to get the instant loan
You can apply for the online easy loan from the lending institution of your choice. However, it is recommended that you choose an instant loan app if speed and ease are important for you. The best loan apps offer competitive interest rates, ease of application, speedy approval and hassle-free disbursal. You can also repay the loan using your smartphone, in a series of monthly instalments.
Download the loan app on your smartphone and apply for the loan after checking your loan eligibility, rates of interest, list of required documents, etc. Thereafter, you can repay the loan in a series of EMIs for the loan tenure.