Fox Mandal, the oldest law firm with 125 years of operation in India and worldwide, remains in its original identity with the astounding leadership of Mr Som Mandal
India's oldest law firm Fox Mandal splits with the legacy remaining with Som Mandal in India and the world over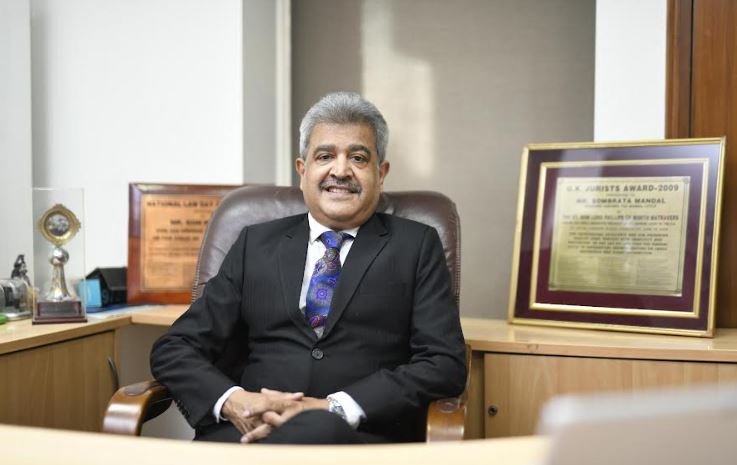 ---
Published 06.05.22, 10:39 PM
|
---
India's oldest law firm Fox Mandal has split, with Mr. Som Mandal side of the firm with office in Delhi to be called the Fox Mandal with offices in Noida Mumbai, kolkata, Chennai, Bangalore, Hyderabad, Surat, Dhaka and London. They are opening in Guwahati , Pune and Ahmedabad shortly. The century old law firm 'Fox Mandal' has been spearheaded by dynamic leadership of Som Mandal who grew Fox Mandal not only within India but transformed it into a name well recognised throughout the world. No wonder, Fox Mandal is synonymous with Som Mandal. Now Fox Mandal with Som Mandal at the helm will be the original Fox Mandal.
The firm split was primarily because of the political alliances of Deban Mandal, the younger cousin of Som Mandal operating from Kolkata. Som Mandal in his initial years of his practice  used to work at Fox & Mandal Kolkata office and had left Kolkata when Deban Mandal was in school to set up the Delhi practice of Fox & Mandal as Fox Mandal. Even some of the present partners of Fox & Mandal used to be partner of Fox Mandal Delhi. 
Mr. Som Mandal, Managing Partner of Fox Mandal said, "At Fox Mandal, we take pride in carrying forward the legacy of being India's oldest law firm and as a full service firm we continue to provide the best legal service to our clients. Our core strength is our team of experienced and trained lawyers who treasure the value of diligence and knowledge as well as creativity and innovation in addressing the client's needs. We aim to offer to our clients' legal advice that meets the clients' needs and expectations, and in this it has been hugely successful as is evidenced by the firm's ratings by various international journals."
Fox Mandal is a well-reputed full services law firm offering an appropriate mix of the necessary legal expertise, industry specialisation and commercial acumen. This firm of advocates and solicitors is well-known amongst others for appearing in Barbara Taylor Bradford case against Sahara, defending Government of India against Enron, the historic Ayodhya case etc. Fox Mandal holds expertise in handling bilateral Investment treaty matters, besides mergers and acquisitions, oil and Gas, Telecom, project Finance, mining and its client base in India includes government, corporates, Multinationals and high net worth individuals. It has already appeared for the government in various large international arbitration matters.
Fox Mandal as a brand is registered with Som Mandal way back. Som Mandal is renowned for his legal acumen and wide affiliations with legal bodies across the globe. He is a name immediately recognised amongst top lawyers around the world. An Indian representative at the Commission on Arbitration of the International Chamber of Commerce Paris, he has also served as Cochair of the Asia Pacific Forum and Council member of Section on Legal Practice of the International Bar Association and of Committee on Corporate Law & Legal Affairs-FICCI. Som Mandal is a member of the Supreme Court Bar Association, Delhi High Court Bar Association, International Bar Association, American Bar Association (International Section) Union des Advocate, Inter-Pacific Bar Association, National Asian Pacific American Bar Association, Indo-German Lawyers Association, Society of Indian Law Firms, etc.
Recently, he was nominated by Asia Law & Practice, as a leading lawyer in Asia in the field of Merger & Acquisition. He has also been nominated by Chambers Global, as a leading individual in Project Finance. He has been awarded the 'Best Corporate Lawyer' in India on the occasion of Law Day Awards 2002.  Mr. Mandal has featured in Asian Legal Business Magazine's Hot 100 Lawyers. He also featured amongst the 40 International Star Lawyer graded by The Lawyer magazine.