India's exports grow 47.19 per cent to $35.17 billion in July
Imports during the month also rose 59.38 per cent to $46.40 billion, leaving a trade deficit of $11.23 billion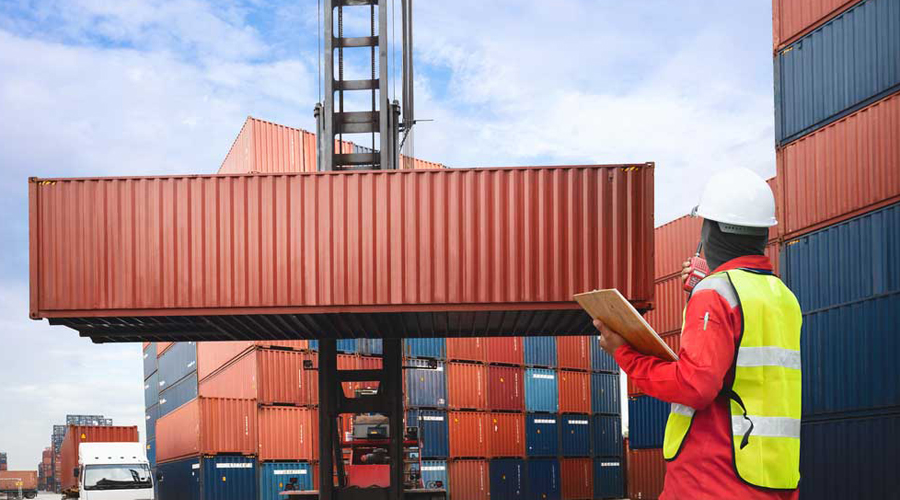 ---
New Delhi
|
Published 03.08.21, 02:46 AM
|
---
The country's exports grew 47.19 per cent to $35.17 billion in July on account of a healthy growth in the shipment of petroleum, engineering goods and gems and jewellery, according to provisional data of the commerce ministry.
Imports during the month also rose 59.38 per cent to $46.40 billion, leaving a trade deficit of $11.23 billion.
FIEO president A. Sakthivel said the export figures were a sign that global trade was recovering fast.
However, Sakthivel asked the government to soon notify the RoDTEP rates, release the necessary funds for the Merchandise Exports from India scheme and clarify the benefits of the Service Exports from India scheme.
The FIEO president also asked the Centre to augment the flow of empty containers and establish a regulatory authority to oversee the freight hike and imposition of various charges by the shipping lines.
Exports of petroleum increased to $3.82 billion in July, while shipment of engineering items rose to $2.82 billion and of gems and jewellery to $1.95 billion.
Imports of petroleum, crude and petro products rose 97 per cent to $6.35 billion. Imports of gold were up 135.5 per cent to $2.42 billion, while shipments of pearls, precious and semi-precious stones stood at $1.68 billion in July.
"With the continued unlocking of the economy and a surge in gold imports, trade deficit  widened to a three-month high in July 2021, in spite of merchandise exports clocking an enthusing record-high performance," said
Aditi Nayar, chief economist at Icra.
Nayar said "with a robust services trade surplus in June 2021, in addition to the state lockdown-compressed merchandise trade deficit, we expect a small current account surplus of $2-3 billion for the first quarter of FY 2021-22".