Indian economy double trouble forecast
The NSO projected that real GDP would contract by 7.7% this fiscal — a lot worse than the RBI's early December forecast of a 7.5% contraction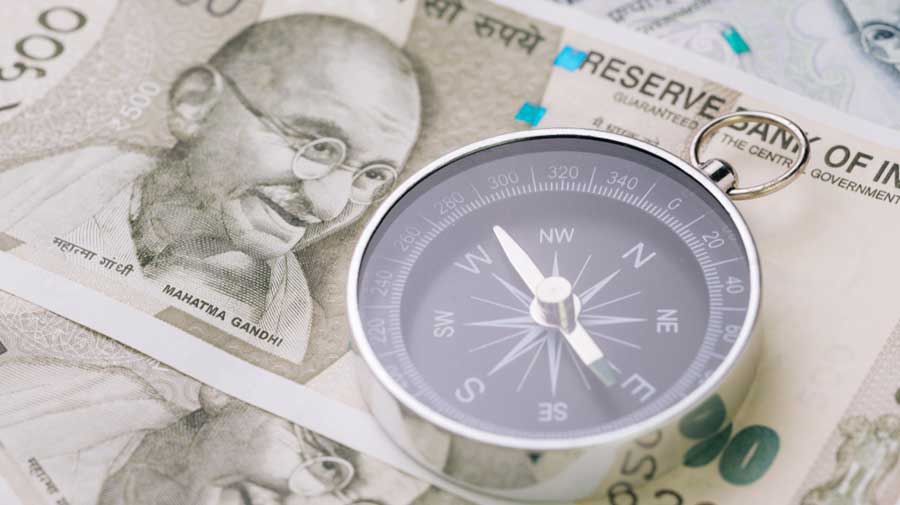 ---
---
Prime Minister Narendra Modi is on course to achieving the unenviable feat of shrinking the economy this year in both real and nominal terms.
None of his predecessors had achieved that distinction in over 70 years.
The National Statistical Office (NSO) on Thursday came out with its first advance estimates of the national income for 2020-21, projecting that the real GDP would contract by 7.7 per cent this fiscal — a lot worse than the Reserve Bank of India's early December forecast of a 7.5 per cent contraction. The economy had grown 4.2 per cent last year.
What is particularly worrying is that the nominal GDP — which is calculated at current prices — will contract by 4.2 per cent. The nominal GDP in 2019-20 came in at Rs 203.40 lakh crore, according to the provisional estimate put out in May last year.
In the current fiscal, the overall size of the economy is projected to shrink to Rs 194.82 lakh crore.
This number is important and will feed into the calculations for the revised estimates for 2020-21, when finance minister Nirmala Sitharaman presents the budget on February 1.
In the budget last year, the nominal GDP — which anchors budget calculations — had been estimated to grow about 10 per cent in 2020-21 to Rs 224.89 lakh crore.
"This estimate, however, has a shelf life of only two months and is only used as an input for budget arithmetic," said Soumya Kanti Ghosh, group chief economic adviser, at the State Bank of India.
"The NSO will release the first revised estimate of FY18, FY19 and FY20 on January 31 and we believe that GDP and gross value added (GVA, which strips out the impact of taxes and subsidies) for FY21 would be revised further downwards in estimates for FY21 in February and May. This could impart an upward bias to the FY21 real GDP estimate of 7.7 per cent."
D.K. Srivastava, chief policy adviser at EY India, said: "A sharp contraction in nominal GDP growth has significantly adverse implications for central and state tax revenues, which may both contract. Do not expect the final numbers to be significantly different as the inflation is not that high to significantly impact it."
However, N.R. Bhanumurthy, vice-chancellor of Dr B.R. Ambedkar School of Economics University, presented a radically different view.
"The first half of the year was impacted by the Covid-19-led lockdown and its impact on economic activity. Moreover, these estimates are based on the wholesale price index number. The provisional GDP numbers for the fiscal, when released in May, will be based on the consumer price index (CPI) numbers," he said.
"Given the huge difference between the two inflation indices and the spike in economic activity seen from high frequency indicators, the expectations are that nominal GDP for the current fiscal would be zero or in the positive zone."
Fiscal deficit
The lower nominal GDP figure will mean that the fiscal deficit in 2020-21 -- which was projected at 3.5 per cent in last year's budget -- will shoot to well over 7 per cent, according to some estimates.
The widening fiscal deficit will need to be covered through larger gross borrowings. The government has already revised its borrowing forecast to Rs 12 crore against the projection of Rs 7.8 lakh crore in last year's budget. This may rise as tax collections have stumbled in a pandemic-battered year.
"We assess that the government may revise upwards its borrowing target so as to exceed 7 per cent of 2020-21 nominal GDP and signal a move towards restoring fiscal consolidation in a limited way in the budget estimates for 2021-22," Srivastava said.
The Centre will seek refuge in the fact that the global recession induced by Covid-19 is to blame for the present situation. But it cannot escape criticism that its poorly cash-funded stimulus package failed to reignite the economy at a time other nations were pouring big bucks to jump-start growth.