India to challenge Cairn arbitration award, plans the same in Vodafone case
Parliament passed Arbitration and Conciliation (Amendment) Bill, 2021 which will take retrospective effect from October 23, 2015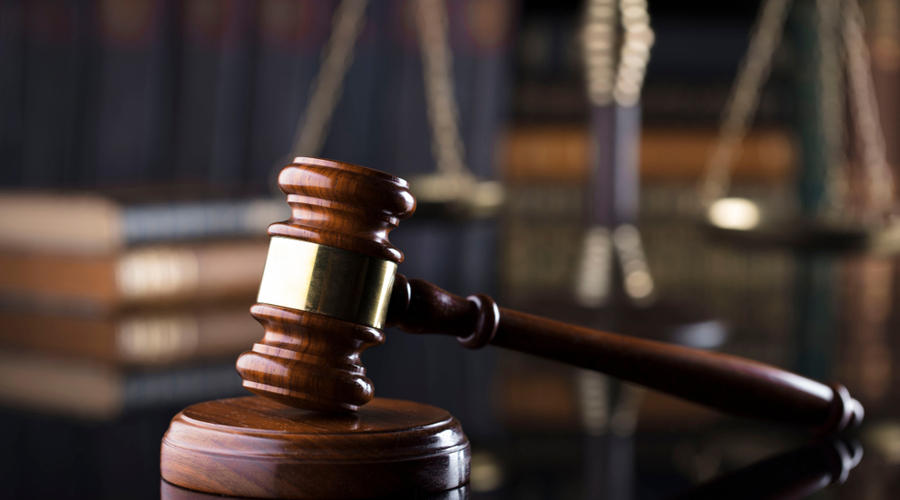 ---
New Delhi
|
Published 11.03.21, 03:34 AM
|
---
The Modi government on Wednesday set the stage for fierce battles with Cairn Energy Plc and Vodafone Plc after Parliament passed the Arbitration and Conciliation (Amendment) Bill, 2021 that empowers Indian courts to set aside arbitration awards if it believes that there is a prima facie reason to believe that these have been "induced by fraud or corruption".
The Act will take retrospective effect from October 23, 2015.
Cairn Energy recently won an award from the Permanent Court in the Netherlands that directed India to pay $1.2 billion in damages plus interest and costs to the oil company after rejecting the government's demand for retrospective payment of capital gains tax arising from a corporate restructuring dating back to 2007.
Cairn Energy has been trying to exit the country but has been unable to do so because of the tax dispute.
Last September, Vodafone Plc also won an award in The Hague that nixed an Indian tax demand for Rs 22,100 crore related to its acquisition of a 67 per cent stake in Hutchison Whampoa's telecom business in 2007 for a little over $11 billion.
At the end of a short debate in the Rajya Sabha on Wednesday, law minister Ravi Shankar Prasad said: "It had become a national compelling necessity to pass this legislation." The Lok Sabha had passed the legislation on February 12.
The legislation, which will replace an ordinance issued on November 4 last year, became a "compelling necessity" after Cairn Energy moved courts in nine countries to enforce the award by seeking to seize the assets of the Government of India which has refused to pay the sum. It has already won court verdicts in five countries, including the US and the UK.
The legislation provides for an amendment to Section 36 of the existing Act which empowers an Indian court to "stay the award unconditionally pending disposal of a challenge" if it is satisfied that (a) the arbitration agreement or contract which is the basis of the award, or (b) the making of the award, was induced or effected by fraud or corruption.
The explanatory note says  "…For the removal of doubts, it is clarified that the above proviso shall apply to all court cases arising out of or in relation to arbitral proceedings, irrespective of whether the arbitral or court proceedings were commenced prior to or after the commencement of the Arbitration and Conciliation (Amendment) Act, 2015."
The challenge to a court stay can be mounted under an amended section 34  which carries some infirmities that Amar Patnaik, MP from Odisha, highlighted during the extremely short debate on the subject.
Patnaik said: "We find that under Section 34 (2) (a) of the Act which has to be read with Section 36, it states that 'An award shall not be set aside merely on the ground of an erroneous application of law or by re-appreciation of evidence'... So, the question of re-appreciation of evidence is not provided for in Section 34... It is not an appeal provision. But how is it possible that a prima facie case can be made without first providing for it in Section 34?"
More pertinently, Patnaik went on to add: "Any issue of fraud is a mixed fact of law as well as facts, and, therefore, it cannot be summarily decided unless it is proved... And that particular proving would require that they would have to take evidence from sources other than what was provided in the initial arbitral award. So, I really do not know how this particular provision will be implemented unless the court is able to reopen the entire case."
The law minister said in defence that his government was determined to beef up the arbitration regime in the country and turn India into a hub for arbitration cases.
"Should India have to pay when an award is tainted by corruption? Where a CBI enquiry is in progress? ... where on the basis of a collusive agreement, there is an attempt to pay an arbitral award using taxpayers' money? We are only interested in creating an honest arbitration regime in India... we are only interested in frustrating any effort to loot the taxpayers' money from this country through an award," he added.
He added: "A CBI enquiry is on. I will not name any company but they are trying to go abroad and enforce (an arbitral award). What are they saying?... Pay us thousands of crores based on our claim... first, they sign an agreement that was based on corruption...they acquired natural resources of this country through corruption...the government of the day at that time did not work at all... when our government came in, we caught all the irregularities...we are using law to tighten the country's arbitration system... it is based on honesty.
Prasad added: "Should some businessmen be allowed to come into this free country, abuse the system and  grab its natural resources... negotiate collusive contracts? And will we allow them to go abroad and enforce those awards and then demand thousands of crores from us? We are changing this law to stop them from doing so."
The amended Act could also impact the dispute between US-based Amazon Inc and the Future group over the sale of the latter's retailing business to Reliance Industries under a Rs 24,713-crore deal.
Amazon has been trying to enforce an interim award it won from a Singapore tribunal against the Future group's sale of its retail business.