Cairn Energy upbeat on resolution
The firm promised to return to India if the issue that arose after the IT dept in 2014 seized its assets after slapping a Rs 10,247-cr tax demand, was resolved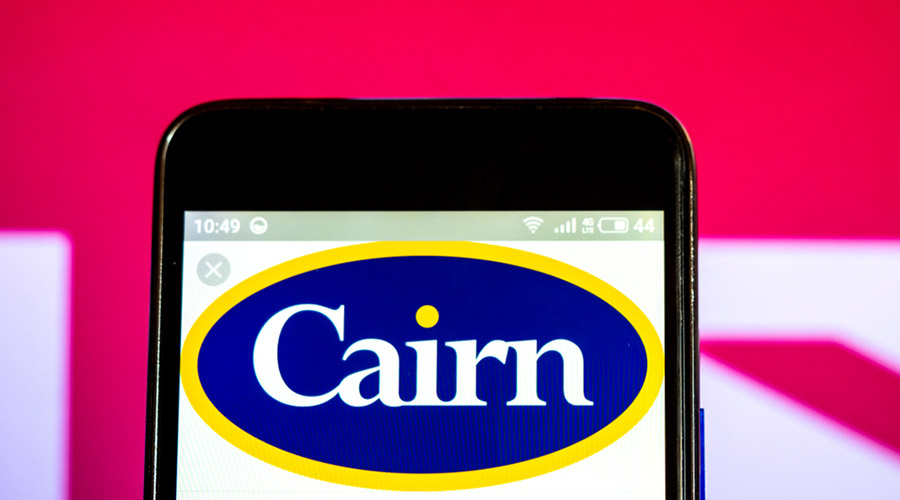 ---
---
After three days of talks with top finance ministry officials, UK's Cairn Energy plc on Sunday said it was hopeful of reaching an amicable resolution on the $1.4 billion that an arbitration award has ordered India to return, but insisted it will continue to take steps to protect shareholder interest.
Cairn CEO Simon Thomson held discussions with finance secretary Ajay Bhushan Pandey and over half a dozen other senior officials, including the CBDT chairman, between February 18 and 20 in an attempt to find a resolution to the issue without having to resort to the extreme step of seizing Indian assets overseas to recover the money the firm has been awarded.
"We have had cordial and constructive discussions in Delhi over the last few days with officials from the ministry of finance. Notwithstanding and without prejudice to our rights under the international arbitration award, we have discussed a number of proposals with the aim of finding a swift resolution that could be mutually acceptable to the Government of India and the interests of Cairn's shareholders," the firm said in a statement.
Cairn, which gave the nation its biggest onland oil discovery, promised to return to India if the issue that arose after the income tax department in 2014 seized its assets after slapping a Rs 10,247-crore tax demand, was resolved.
Sources privy to the Indian government thinking have indicated that New Delhi will challenge the arbitration award as taxation is a sovereign right but this did not figure during the three days of talks. The tone of the finance ministry officials was more reconciliatory realising the limited options they have.
"We remain hopeful that an acceptable solution can be found, in order to avoid further prolonging and exacerbating this negative issue for all parties," Cairn said. "However, we have also been clear that we must continue to take all the necessary steps to protect the interests of our shareholders."
Cairn in a letter to the Indian government last month indicated it could seize overseas assets such as bank accounts, payments to state-owned entities, airplanes and ships if New Delhi fails to comply with the arbitration award and return the value of the shares sold, dividend seized and tax refund withheld by the income tax department to recover part of the tax demand it had raised using retrospective legislation.
The firm has already moved courts in various jurisdictions such as the US, UK, Netherlands, Canada and Singapore to register the arbitration award and has started identifying assets it could seize in the event the Indian government did not comply with the tribunal order.
In the statement, Cairn said it has enjoyed a long and successful history operating in India, investing billions of dollars, bringing employment and benefiting local communities.
The business it created in India has generated more than $20 billion in revenue for the government, the statement said.