ICICI kicks off QIP issue to mobilise Rs 15,000 cr
The bank has set the floor price at a discount of over 3% to Monday's close of Rs 363.60 on the BSE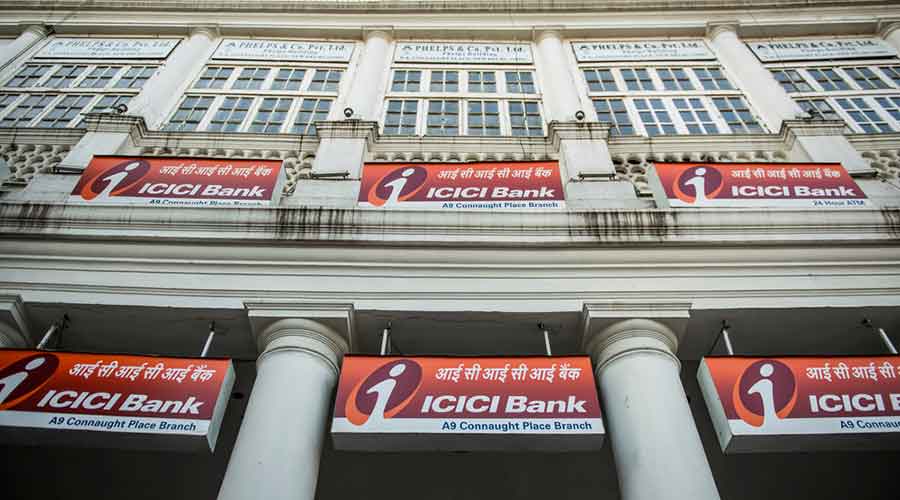 ---
Mumbai
|
Published 11.08.20, 03:52 AM
|
---
ICICI Bank has set a floor price of Rs 351.36 per share for its qualified institutional placement (QIP) to mobilise Rs 15,000 crore, while InterGlobe Aviation, the parent of budget carrier IndiGo, announced its plans to mobilise Rs 4,000 crore.
Last month, the board of ICICI Bank had cleared a proposal to raise Rs 14,000 crore. 
In a regulatory filing to the bourses after the market hours, the lender said its board will meet on August 14 to determine the issue price for the institutional buyers.
The bank has set the floor price for QIP at a discount of over 3 per cent to Monday's close of Rs 363.60 on the BSE.
The bank's issuance committee, which met on Monday evening, decided to open the QIP immediately and set the floor price of Rs 351.36 per share at the end of the board meeting.
Lenders rush
Mortgage lender HDFC had last week announced plans to raise Rs 14,000-crore through the issue of equity shares and warrants and up to Rs 9,000 crore via secured redeemable non-convertible debentures.
HDFC's QIP comprised Rs 10,000 crore through equity shares and Rs 4,000 crore from warrants.
Axis Bank had also witnessed a strong response to its QIP which sought to raise Rs 10,000 crore.
Earlier, Kotak Mahindra Bank had mobilised Rs 7,000 crore through this route.
The lenders are raising funds as they prepare for a possible rise in bad loans during the second half of this fiscal.
The Reserve Bank of India (RBI) has also asked them to shore up their capital base.
ICICI Bank had decided to set aside Rs 5,500 crore as provisions for possible reverses on the loan book in the June quarter, where its consolidated net profit grew 24 per cent to Rs 3,118 crore on the back of one-time gains on stake sales in insurance arms.
Bad loan worry
Analysts are divided on how the bad loan situation unfolds as some feel that non-performing assets (NPAs) will not see a huge rise after the central bank announced a one-time restructuring mechanism last week. Banks will, however, have to make a provision of at least 10 per cent on cases where such a restructuring has been done.
"We believe that the restructuring will certainly slow down/defer the NPA formation well below the RBI's expectation, while 10 per cent provisioning cost for banks should discourage unwarranted restructuring,'' analysts at Emkay said in a recent note.
The financial stability report of the RBI, released last month, had projected that baseline gross bad loans for the system would rise to 12.5 per cent of bad assets and in the worst case to 14.5 per cent during this fiscal from 8.5 per cent as of March 31, 2020.
The projection did not factor in a restructuring mechanism.
IndiGo plan
InterGlobe Aviation's board has approved a plan to raise up to Rs 4,000 crore through a qualified institutional placement of shares, subject to the approval of the company's shareholders and receipt of applicable regulatory approvals.
Ahead of the announcement, its shares settled 1.43 per cent higher at Rs 952.90 on the BSE.