ICICI Bank's New York branch pulled up
Lapses arise from bank's failure to maintain proper records pertaining to suspicious activity and beneficial ownership requirements for legal entity customers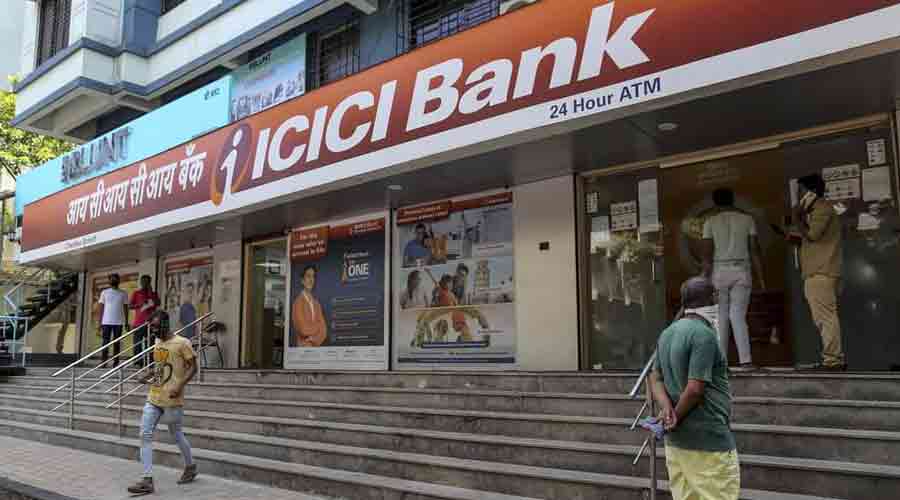 ---
Calcutta
|
Published 22.10.22, 01:50 AM
|
---
ICICI Bank's New York branch has been charged with violations of US anti-money laundering regulations and provisions of its Bank Secrecy Act.
The bank has been given 60 days to clean up its act after it agreed to a consent decree. The lapses arise from the bank's failure to maintain proper records pertaining to suspicious activity and beneficial ownership requirements for legal entity customers.
It has also failed to maintain adequate anti-money laundering programmes.
The US Office of the Comptroller of the Currency (OCC), an independent bureau of the US treasury department, in its cease and desist order has said that the branch has failed to establish and maintain a reasonably designed BSA/ AML (Bank Secrecy Act/AntiMoney Laundering) compliance programme.
Deficiencies include a weak system of internal controls, a weak BSAofficer function and an insufficient training programme.
The 28-page order said that the BSA/AML risk assessment shall include data regarding specific risk categories including but not limited to volumes and types of transactions and services by country or geographic location.
"On October 03, 2022, ICICI Bank Limited's New York Federal Branch entered into a consent order with its federal banking supervisor, the Office of the Comptroller of the Currency," the bank said.
"This requires the NY Branch to enhance certain processes in its Bank Secrecy Act/Anti-Money Laundering program and establish and maintain an effective Sanctions Compliance program. The Consent Order does not involve any monetary penalty," ICICI Bank said.
The bank further said that the observations are restricted only to the New York branch of the bank which constitutes 0.61 per cent of the bank's total assets as on June 30. The consent order does not restrict the branch's existing activities.
Even though there is no fine, the OCC order, however, makes a significant observation that it had previously reported the issues to the branch.