ICICI Bank's chief Sandeep Bakhshi forfeits Covid year salary
He is perhaps the only instance of a non-promoter CEO taking a pay cut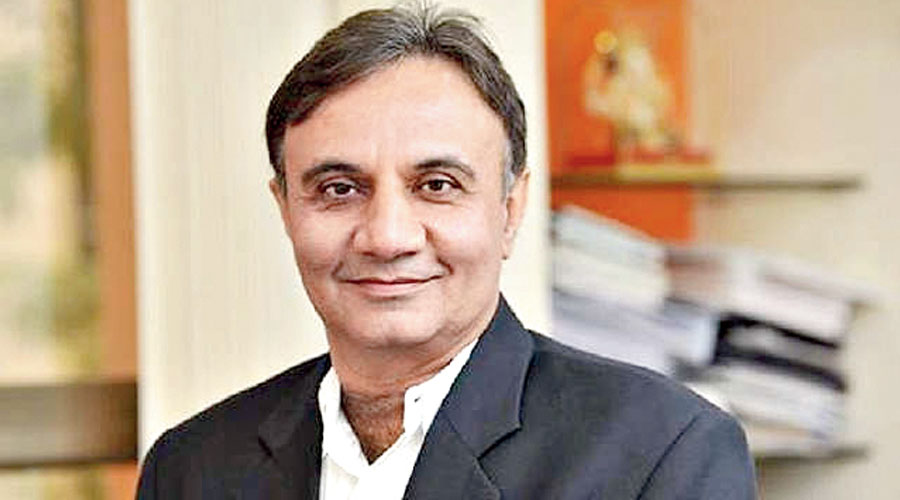 Sandeep Bakhshi
Telegraph Picture
---
Mumbai
|
Published 26.07.21, 02:25 AM
|
---
Sandeep Bakhshi, the managing director and CEO of ICICI Bank, did not take his salary in Covid-hit 2020-21, the annual report of the private sector lender showed.
Bakhshi is perhaps the only instance of a non-promoter CEO taking a salary cut. His peers in the technology sector — Rajesh Gopinathan of TCS and Salil Parekh of Infosys — have both taken hikes, though the IT industry benefitted from the pandemic in terms of greater spending in the digital domain. However, many big name promoters did not take salaries last fiscal, including Uday Kotak and Mukesh Ambani.
Besides Bakhshi, "material risk takers'' of the bank including its executive directors, group chief financial officer and company secretary voluntarily opted for a 10 per cent reduction effective May 1, 2020, in their basic salary, retirals and supplementary allowances for fiscal 2021.
The ICICI Bank CEO "voluntarily relinquished'' his fixed compensation of basic, supplementary allowances and retirals for 2020-21 and was paid an honorarium fee of Re 1 for the year.
Bakhshi, however, received allowances and perquisites amounting to over Rs 38.38 lakh, the annual report said, adding he got Rs 63.60 lakh as  performance bonus from ICICI Prudential Life Insurance Company as deferred variable pay for 2016-17 and 2017-18.
On the other hand, the percentage increase in the median remuneration of employees of the bank during the financial year was around five per cent, while the average increase in the remuneration of middle and senior management, including key managerial personnel, was zero per cent.
The annual reports of the top three private sector banks — HDFC Bank, ICICI and Axis — showed HDFC Bank's former MD & CEO Aditya Puri as the highest earner with total emoluments of Rs 13.82 crore.
Sashidhar Jagdishan, who took over from Puri in late October, earned Rs 4.77 crore for the fiscal, which included payments as a group head till his elevation. Puri's overall payments included Rs 3.5 crore as post retirement benefits.
In HDFC Bank, the percentage increase in median remuneration of employees was 7.45 per cent and this included front line sales and overseas staff. The average percentage increase for key managerial personnel was 6.84 per cent.
The annual report of Axis Bank showed  managing director and CEO Amitabh Chaudhry earning Rs 6.52 crore. The median remuneration of employees of the bank decreased 3.66 per cent in 2020-21 over the previous fiscal.
Average remuneration increase for non-managerial personnel of the bank during the financial year was 5.8 per cent (annualised) and  around 0.67 per cent for managers.
When compared with the bank's median salary, Jagdishan earned 139 times the median and Chaudhry, 104 times. In ICICI Bank, it stood at 96 times for executive directors — Anup Bagchi, Vishakha Mulye and Sandeep Batra.
According to a PTI report, HDFC Bank had 200 executives earning above Rs 8.5 lakh a month, including key management personnel, serving officials and those who left the bank midway last fiscal.