How can you achieve your Financial Goals with Personal Loans?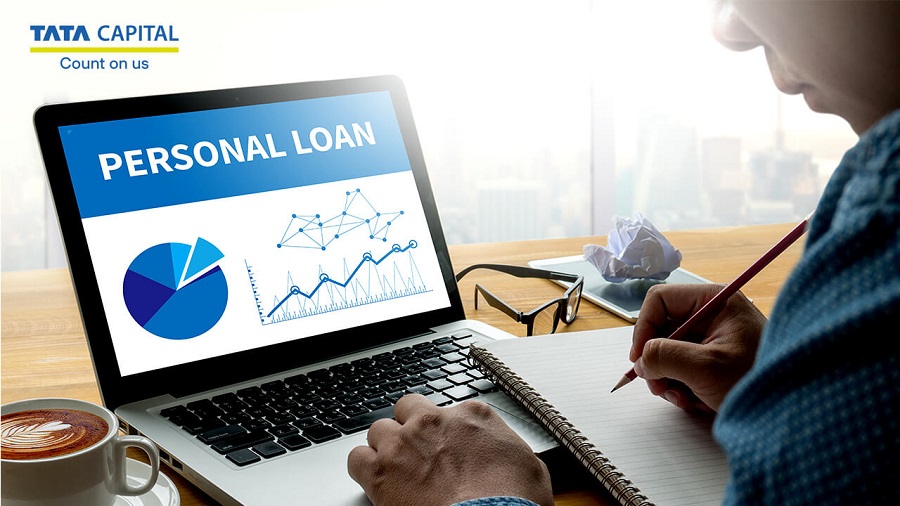 ---
Published 06.05.21, 06:44 PM
|
---
Dreams are essential for all age groups as they motivate us to work hard in order to achieve them. They give our life purpose, direction, and meaning. They shape our life choices, help us build our future, and give a sense of hope. These dreams essentially encompass critical and emotionally fulfilling life goals related to ourselves, education, career, or family.
As we strive hard towards achieving these life goals, we face many challenges, such as lack of support, too many goals to be achieved at the same time or simply a lack of focus. However, the biggest reason for most goals and dreams not being achieved is financial constraint. Most people face financial challenges because the monthly expenses are tend to be much higher than their income, which keeps going up due to inflation. However, there is often a simple solution which can help one achieve some of their life goals: personal loan.
What is a Personal Loan?
A personal loan is usually an unsecured loan which you can avail without pledging any collateral. Such a loan has easy eligibility criteria. The amount can be used for any purpose of your choice, be it a medical emergency or a foreign trip. The borrowed money is to be paid back over a period of time in equated monthly installments (EMIs).
So let's see what are the different goals in any person's life and how a personal loan can help in achieving those goals.
Travel: There are often times in life when you feel like you need a break from your daily routine and a long overseas trip is something you want to undertake along with your family. However, since such trips could cost a lot of money, you may find that you are falling a little short to have a fulfilling and a comfortable trip. Since you do not want to compromise with the quality of your stay, or the destinations that you want to travel to, a travel loan can come to your rescue. Tata Capital Personal Loan for Travel is a great option that is simple, easy and fast, and can cover all the expenses including airfares, accommodation, travel gear, or any other expenses associated with your travel.
Wedding: These days a wedding is a grand affair and everyone wants it to be perfect with all the thrills and frills of a modern event. However, such arrangements also cost a lot of money. And, in today's era, many youngsters want to pay for their own wedding, or at least help their parents with the wedding expenses. Since the youngsters are at the early stages of their career, they may not have enough money to do so. If you are one of them, a simple solution is to get a wedding loan, which can enable you to pay for anything related to your special day.
Home Renovation: We all love to renovate our houses frequently because a home should reflect one's personality, style and taste, which keeps evolving. However, renovating a house can be an expensive affair. Construction cost, labour cost, furniture, appliances and other fittings' costs can add up to become a huge sum. You can overcome this by opting for a home renovation loan. A personal loan for home renovation covers all the costs be it for basic repair and maintenance, remodeling your kitchen, creating the perfect fantasy land for your children's bedroom, or even making extensive upgrades to your interiors.
Healthcare: If there is one thing that the COVID-19 crisis has taught us, it is that a medical emergency can come at any time. And when that happens, getting funds should be a hassle free experience. If you find yourself or your loved ones in a medical emergency and you are not ready for it, you can go for a medical loan. You can consider Tata Capital's Medical Loan which is easy, fast and convenient and covers all healthcare expenses including cosmetic and dental procedures. You can avail a loan of up to Rs. 25 lakh from Tata Capital and can avail the best medical treatment for yourself or your loved ones without worrying about the medical bills.
Education: A person who wants to expand their knowledge but does not have the financial resources to pursue higher education, which is becoming expensive year after year, can go for an education loan which helps students pay their tuition fees and living cost irrespective of whether they are studying in India or abroad. Since the best of education should be accessible for everyone, an education loan is the best option whether you are a student or a parent seeking to provide your children with the very best education.
Apart from these goals, a personal loan can help you achieve any other financial goal in life as it comes with no strings attached. If you are looking for a personal loan that offers attractive interest rates, flexible repayment options, quick disbursal and minimum paperwork, you could consider personal loan solutions from Tata Capital.
With interest rates starting at 10.99 per cent, Tata Capital offers personal loans for all your goals and dreams with loan amount varying from Rs. 75 thousand to Rs. 25 lakh, and a loan tenure of up to six years. It also offers you flexible repayment options where you can choose from standard EMI option, flexi interest-only EMI option and step-up flexi EMI option.
A standard EMI is one where you  pay off your principal loan amount inclusive of interest whereas a step-up flexi EMI is one where you can pay lower EMIs in the beginning and pay more gradually as your salary or income increases. A flexi interest-only EMI option is basically a pre-approved cash limit which you can withdraw from whenever you are in need of funds and pay interest only on the used amount, not on the total principal amount borrowed.
You can also use the Tata Capital's Personal Loan EMI calculator on their website to estimate the monthly EMI that you would need to pay for your chosen loan amount and tenure.
So what are you waiting for? Log on to the Tata Capital website or Contact Tata Capital's customer support to avail the personal loan as per your requirement and fulfill your life goals and dreams.
This is a sponsored article and curated by ABP Digital Brand Studio. The Telegraph India editorial team played no role in creating this content.