Home, other loans turn costlier
Big banks mark up retail loans by 5-10 basis points ahead of RBI policy meet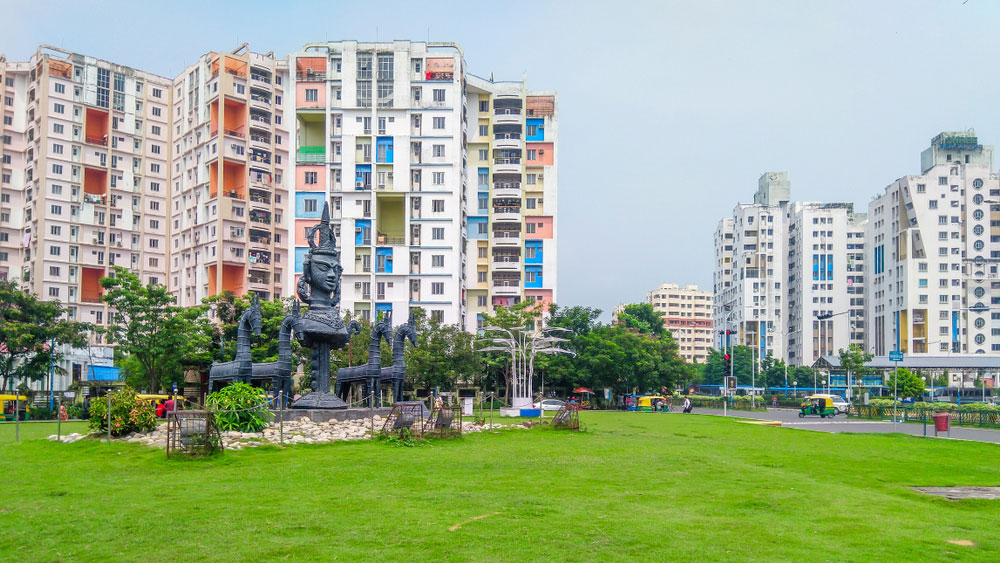 Apartment blocks in Calcutta: your dreams just got costlier
Source: Shutterstock
---
Mumbai
|
Published 01.10.18, 08:17 PM
|
---
Home loans are set to turn costlier with lenders such as the State Bank of India, ICICI Bank and Kotak Mahindra Bank and housing finance company HDFC raising the lending rates by 5-10 basis points on Monday.
In a statement, HDFC said it has increased the retail prime lending rate, on which its adjustable rate home loans are benchmarked, by 10 basis points from October 1.
After the revision, the interest rate on its home loans of up to Rs 30 lakh for women borrowers will be revised to 8.80 per cent, while it stands at 8.85 per cent for other borrowers. For loans above Rs 30 lakh but under Rs 75 lakh, the new rates stand at 8.95 per cent and 9 per cent for women borrowers and others, respectively. For home loans of Rs 75.01 lakh and above, the new rate will be 9 per cent for women borrowers and 9.05 per cent for others.
The SBI revised upwards its marginal cost of funds based lending rates (MCLR) across all tenors by five basis points from October 1. The MCLR is the benchmark rate against which home, auto, personal and other loans are priced.
The rate hike comes ahead of the RBI monetary policy review meeting later this week.
For most banks, retail loans are priced against the six-month or the one-year MCLR to which a spread is charged. The SBI's one-year MCLR has been revised to 8.50 per cent.
ICICI Bank's MCLR has been revised upwards across tenors by 10 basis points. Its one-year MCLR now stands at 8.65 per cent. Kotak Mahindra Bank has increased the six-month MCLR by 15 basis points to 8.85 per cent and the one-year MCLR by 10 basis points to 9.05 per cent.
Punjab National Bank on Saturday increased its lending rates for short-term loans by up to 20 basis points.