Hindalco Industries net profit jumps 77% in Q3
The strong third quarter is due to a robust performance by Novelis and the domestic aluminium business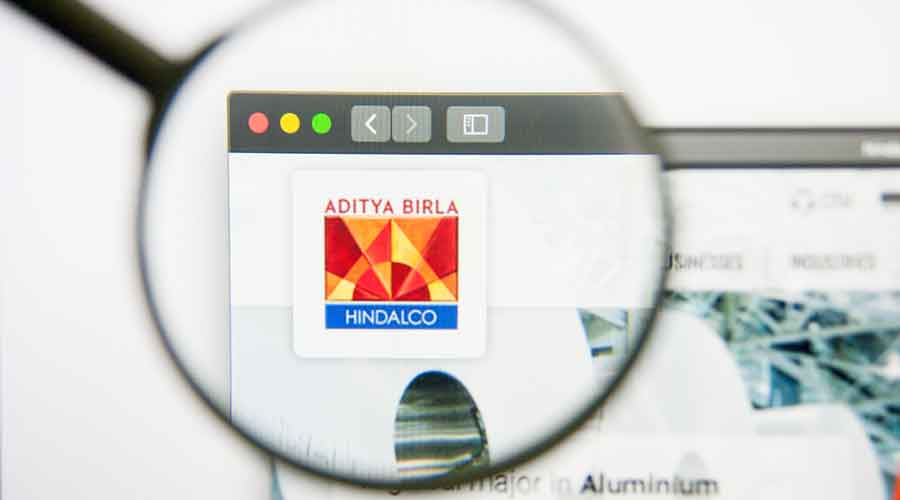 ---
Calcutta/Mumbai
|
Published 11.02.21, 02:55 AM
|
---
Hindalco Industries on Wednesday reported a 76.74 per cent growth in consolidated profit after tax (PAT) at Rs 1,877 crore during the quarter ended December 2020 compared with Rs 1,062 crore a year ago.
The strong third quarter is due to a robust performance by Novelis and the domestic aluminium business, which was supported by higher volumes and a better product mix, Hindalco Industries managing director Satish Pai told reporters.
GAIL net up 19%
State-owned gas utility GAIL (India) Ltd has reported a 19 per cent rise in December quarter net profit after an uptick in petrochemical margin more than neutralised the losses in gas marketing.
The net profit stood at Rs 1,487.33 crore in the October-December quarter against Rs 1,250.65 crore a year back.
The petrochemical business swung into black with a pre-tax profit of Rs 434.08 crore even as natural gas marketing went into the red with a loss of Rs 73.70 crore.
SpiceJet loss narrows
Budget carrier SpiceJet has reported a standalone loss of Rs 56.95 crore for the three months ended December 2020 against a profit of Rs 73.22 crore in the year-ago period. The airline had reported a loss of Rs 112.6 crore in the second quarter of the current fiscal.
Kesoram posts profit
Kesoram Industries Ltd has posted a profit after tax of Rs 53.41-crore on a consolidated basis in the third quarter, swinging back from the losses of Rs 102.42 crore recorded in the same period last year. The total income of the company also increased to Rs 734.03 crore from Rs 644.72 crore recorded in the third quarter of the last fiscal. The profit represents a one-time gain of Rs 42.24 crore from the reversal of income tax provision.
The company said it was in the final stages of debt resolution, which would release pressure on the working capital requirement, once completed.