HDFC hikes floating loan rates
Upward revision to apply to existing customers only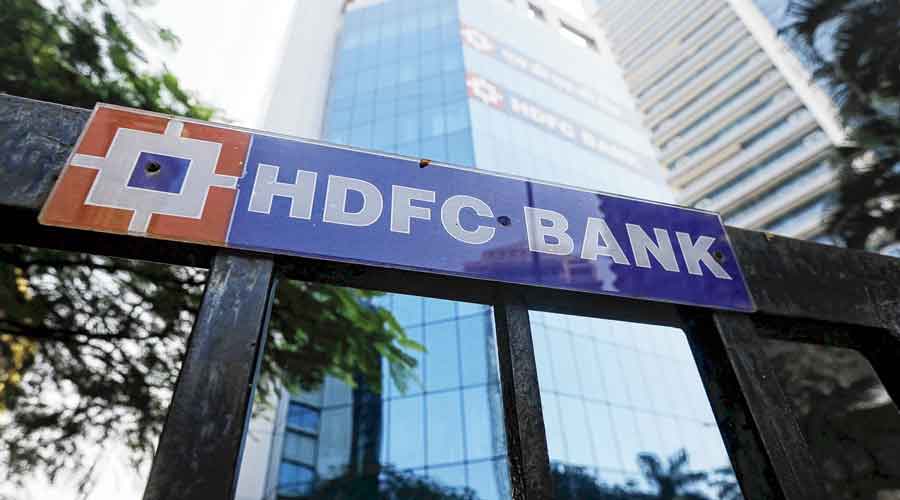 Representational Image
File Photo
---
Mumbai
|
Published 01.05.22, 11:51 PM
|
---
Mortgage lender HDFC on Sunday raised its retail prime lending rate (RPLR) on which its adjustable-rate home loans (ARHL) are benchmarked by five basis points. The revision will become effective from May 1.
The upward revision will apply to existing customers only. There is no change with regard to interest rates that will be levied on new customers.
HDFC's move shows the direction of interest rates in the economy that has been confronted by rising inflation which has been above the upper end of the Reserve Bank of India's (RBI) target band for three months in a row.
Last month, various banks which include State Bank of India (SBI) had raised their marginal cost of funds based lending rate (MCLR) by 5-10 basis points.
This came after an hawkish central bank sharply raised the inflation forecast for this fiscal to 5.7 per cent.
In the case of HDFC, new customers who are having a credit score of 750 and above, can obtain home loans at 6.70 per cent. For women obtaining loans up to Rs 30 lakh, the interest rate stands at 6.75 per cent, and for other borrowers it is at 6.80 per cent.
Similarly for home loans between Rs 30-75 lakh, the interest rate stands at 7 per cent and 7.05 per cent respectively. For loans above Rs 75 lakh, women borrowers will be charged an interest rate of 7.10 per cent and other borrowers 7.15 per cent.
Last month, SBI had hiked its MCLR by 10 basis points across all tenors. The MCLR is the minimum rate, below which banks are not allowed to lend. This system prevailed before October 1, 2019 after which all banks disburse floating rate loans linked to an external benchmark like the repo rate.
However, many borrowers still continue in the MCLR regime. Apart from SBI, other lenders like Axis Bank, Kotak Mahindra Bank and Bank of Baroda (BoB) also raised this benchmark rate by five basis points each.
In the case of SBI, following the revision, the one-year MCLR increased to 7.10 per cent, from the earlier 7 per cent. For BoB, the one-year MCLR stands at 7.35 per cent while it is 7.4 per cent for Axis Bank and Kotak Mahindra Bank, respectively.
With HDFC raising lending rates on existing borrowers, other non-banking finance companies (NBFCs) may also follow suit.
The RBI is widely expected to start raising interest rate from June onwards, and observers anticipate that the policy repo rate will be hiked by anywhere between 75 basis points and 200 basis points that will lead to increase in EMI for all borrowers who are under the new system as well.
The repo rate currently stands at four per cent. Banks add a credit risk premium over their external benchmark lending rate (EBLR) while giving housing or auto loans.
In the case of SBI, customers can now avail home loans between 6.65 per cent to 7.10 per cent based on their credit score.
A recent report from ICICI Securities said that as of December 31, 2021, 53 per cent of the loans are in the MCLR regime while that under the EBR (external benchmark rate) system is 39.2 per cent.
The proportion of loans under MCLR has come down from 77.7 per cent in 2019-20 to 62.8 per cent in 2020-21.