HDFC Bank reports 18.4% growth in net profits for September quarter
The country's largest private sector bank posted a standalone gain of Rs 7,513.11 crore against Rs 6,344.99 crore a year ago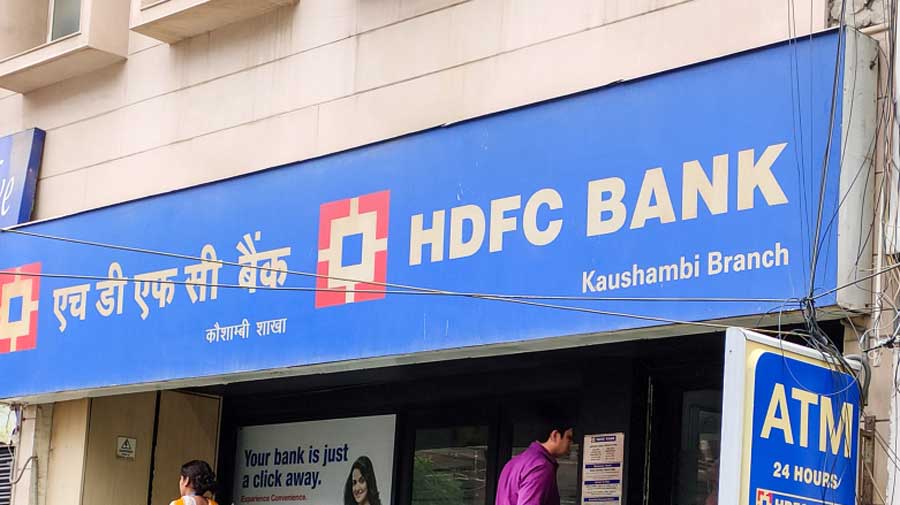 ---
Mumbai
|
Published 18.10.20, 12:21 AM
|
---
HDFC Bank on Saturday beat Street estimates when it reported an 18.4 per cent growth in net profits for the September quarter. The country's largest private
sector bank posted a standalone net profit of Rs 7,513.11 crore against Rs 6,344.99 crore a year ago.
Analysts were expecting the lender to report profits in the region of Rs 6,500 crore. Incidentally, this was the last quarter under Aditya Puri who will step down later this month. Puri will be succeeded by Sashidhar Jagdishan.
During the July-September period, the lender's asset quality improved with the percentage of gross non-performing assets (NPAs) to gross advances declining to 1.08 per cent from 1.36 per cent on a sequential basis. Bad loans on absolute terms fell to Rs 11,304.60 crore from Rs 13,773.46 crore in the same period a year ago.
During the period, provisions and contingencies rose to Rs 3,703.50 crore (consisting of specific loan loss provisions of Rs 1,240.6 crore and general and other provisions of Rs 2,462.9 crore) against Rs 2,700.68 crore.
The bank disclosed that total provisions for the second quarter included contingent provisions of around Rs 2,300 crore for "proforma" NPA and additional contingent provisions to make the balance sheet more resilient.
The Supreme Court had, through an interim order on September 3, directed that accounts which were not declared NPA till August 31 shall not be declared as such until further orders.
HDFC Bank said that following the interim order, accounts that would have otherwise been classified as NPA have not been and will not be classified as bad loans till such time that the apex court rules on the matter. However, had the bank classified accounts as NPA after August 31, 2020, the proforma gross NPA ratio would have been 1.37 per cent as on September 30, 2020 against 1.36 per cent as on June 30, 2020.