Green ruling aids gas
The government has set a target to increase share of the 'clean fuel' to 15% in another 10 years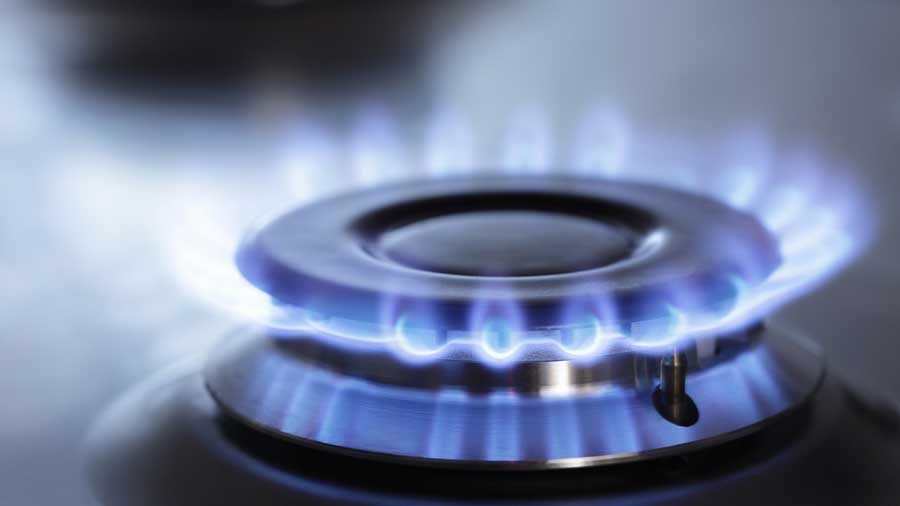 Natural gas which is the cleanest fossil fuel accounts for a little over 6 per cent of all energy consumed in the country.
Shutterstock
---
Mumbai
|
Published 31.08.20, 01:04 AM
|
---
The crackdown by the National Green Tribunal (NGT) on polluting units is expected to push up the demand for natural gas. Demand for the "clean fuel" will also go up from fertiliser units and refineries in the country, with power providing the "icing on the cake", according to a brokerage.
Natural gas which is the cleanest fossil fuel accounts for a little over 6 per cent of all energy consumed in the country. The government has set a target to increase its share to 15 per cent in another 10 years, which translates into a consumption of 600 million standard cubic metres per day (mscmd) from 153mscmd at present, bulk of which is met from domestic output.
While efforts have been made to build LNG import terminals, laying pipelines and expanding the city gas distribution network, analysts at Motilal Oswal Institutional Equities said in a note that one of the major factors that will cause demand to rise is actions taken by the NGT towards implementing pollution reduction in the country through both policy and punitive measures.
The brokerage expects natural gas supply to spike to 290.4mscmd over the next two to thee years following stricter enforcement of environmental norms and increased pipeline penetration. Since the beginning of this calendar year alone, the NGT has levied a cumulative Rs 400 crore in fines across industries. Moreover, in its July order, it also asked the Central Pollution Control Board (CPCB) to file an Action Taken Report (ATR) on restricting the use of petcoke and fuel oil by January 2021.
The brokerage projects that if there is a ban or replacement of "dirty fuels" it will generate fresh demand of 25mscmd of gas which is around 16 per cent of the total gas consumption in 2019-20. "While 16 per cent may not look lucrative, combined with coal and other polluting fuels, replacement demand for dirty fuels could easily be around 100mscmd,'' the analysts said.
They added that several of the existing refineries such as Paradeep, Barauni, Haldia, Vizag, Bhatinda, and Mangaluru are not connected to the gas grid as yet. These could generate demand of 12mscmd over the next two to three years as the necessary pipeline infrastructure gets completed.
Moreover, in addition to the four existing fertiliser plants — MCFL, MFL, SPIC and Matix — four more are under construction. They could generate total demand of 15mscmd.
The city gas distribution sector had reported total consumption of 28mscmd in the previous fiscal. This segment could generate an additional 10mscmd over the next two to three years.
The power sector could also be a strong consumer. While India has gas-based power generation capacity of 25 giga watts, the analysts said that at 80 per cent plant load factor (PLF), it could consume a total of 91mscmd of natural gas, against consumption of 31mscmd in 2019-20.