Gaming eyes $7bn pie in five years
At a panel discussion on the future of gaming at Infocom 2021, industry officials said the growth would be driven by better monetisation opportunity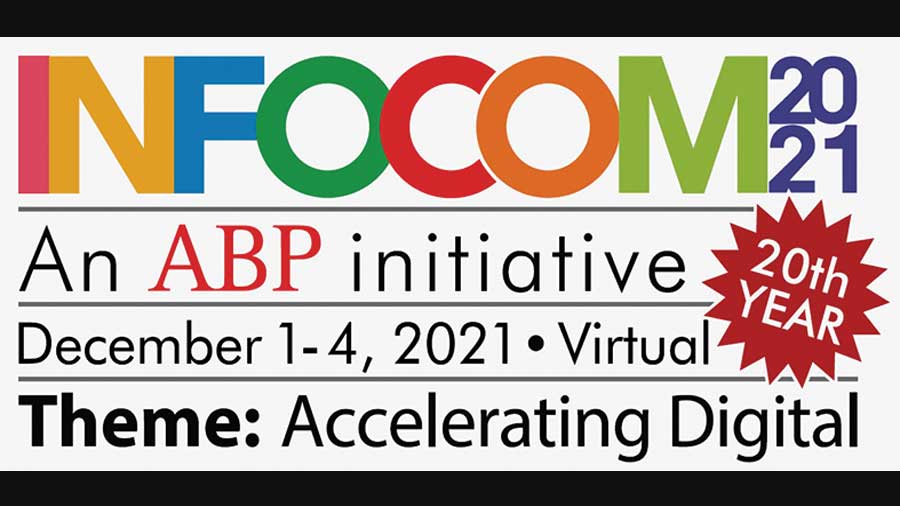 Representational image.
Telegraph picture
---
Calcutta
|
Published 06.12.21, 02:16 AM
|
---
The gaming industry in India is expected to grow around five fold over the next five years. At a panel discussion on the future of gaming  at Infocom 2021, the flagship event of ABP Group, industry officials said the growth would be driven by better monetisation opportunity, growth of smartphone and Internet accessibility and a variety of content and format.
A study by RedSeer estimates the gaming industry in India at $1.8 billion in 2019-20 with 51 per cent of the revenue coming from RMG (real money games) such as poker and rummy with the share of in-app purchases estimated at around 27 per cent.
There were about 400 million gamers in India in 2020 of which around 80 million were paid gamers.
The study projects the share of paid gamers to rise to 235 million by 2025 which is expected to take the industry revenue to around $7 billion by 2025-26. The rise of e-sports and the entry of OTT players such as Netflix will further increase interest in the field. Globally, the industry is estimated at over $200 billion according to Raghav Anand, segment leader, digital media — Africa, India, Middle East, Ernst & Young LLP.
"The gaming industry in India is about $2 billion. This number can grow 5x over the next 4-5 years," said Paavan Nanda, CEO and co-founder, WinZo.
He said the monetisation of games had always been a challenge in the country but the situation is improving with the spread of UPI.
"People are interested in paying for their content. That has led companies to innovate and invest behind marketing and getting better titles," said Nanda.
Namratha Swamy, general manager India, Mobile Premier League, said about a decade back gaming was more about individuals having access to a high-end computer or a console which has changed with  smartphones and high speed internet.
"Mobile gaming accounts for more than 50 per cent growth and in India around 90 per cent of overall gaming is happening on mobile today. The access to smartphones, data availability, arrival of 4G and with 5G expected in the future has made gaming accessible to all," she said.
"The boundaries of age are definitely fading and users, even 45 plus and 60 plus, are becoming a significant part of the gaming audience. The variety of content and format has attracted a wider group of people to get involved in gaming," she said.
"Mobile today has been able to generate much bigger business than console and this is something that developers have to be conscious of where the potential lies," said Nitin Goel, country manager - Indian subcontinent, Gameloft.
The industry, however, is in favour of a uniform regulatory framework. "Not having a clear singular regulatory framework sort of leads to diverse interpretation across the country. In the US where there is tremendous growth there is a lot of clarity on what is in and what is out," said Swamy, adding that clear regulations could attract more investors and make gaming more mainstream.