Fertilisers seek end to inverted duties
The industry is hopeful that the government as part of the Atmanirbhar Bharat mission would reduce the import duty on non-urea fertiliser raw materials and increase it on finished products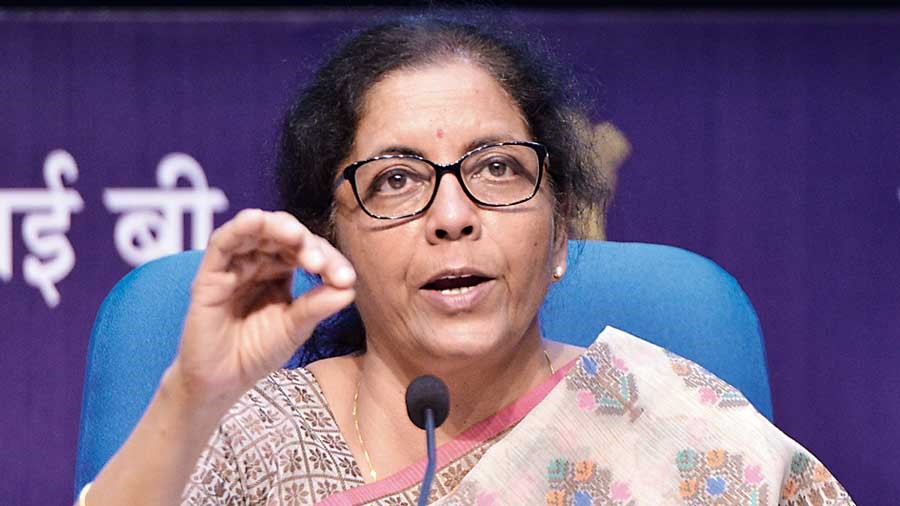 ---
---
Finance minister Nirmala Sitharaman needs to address the inverted duty structure in the fertiliser sector in the Union budget for 2021-22 to boost domestic industry and cut the import bill.
The industry is hopeful that the government as part of the Atmanirbhar Bharat mission would reduce the import duty on non-urea fertiliser raw materials and increase it on finished products.
"Globally, import duty on raw materials is kept lower than the finished products. But it is not so in our country and as a result we still face competition from imported finished phosphatic (P) and potassium (K) fertilisers," said Satish Chander, director-general of the Fertiliser Association of India.
He said the customs duty at 5 per cent on imported raw materials such as phosphoric acid and ammonia and 2.5 per cent on rock phosphate and sulphur is rendering domestic P&K fertiliser manufacturing uncompetitive vis-a-vis imports. Subsidy rate is the same for domestic and imported phosphatic and potassium fertilisers.
Raw materials/intermediates should be exempted from customs duty, or, only a nominal rate of 1 per cent customs duty be levied.
There is a need to increase the rate of customs duty on imported P&K fertilisers to encourage domestic value addition. The industry has requested the government to eliminate the customs duty or reduce it to 1 per cent on imported raw materials, viz-a-viz rock phosphate, ammonia which are the basic raw materials to produce phosphate fertilisers such as DAP. This will help boost domestic production and cut import bill.
Moreover, the absence of time-bound refund of unutilised input tax credit and no refund against GST on input services also increase the cost of domestic production of P&K fertilisers.
Under GST Law refund of Input Tax Credit (ITC) for fertiliser sector be made time bound like exports. Also, there is a need for differential subsidy for domestic and imported P&K fertilizers, he suggested.
India imports about 60 % of DAP requirement & new investment in Phosphatic fertiliser has not been done for over a decade now. Timely Subsidy payment is critical for attracting new investment in the Phosphatic industry.
Decreasing share of domestic natural gas in total supply to the urea sector over the years from 76% in 2012-13 to around 27% at present has increased the cost of energy for urea production and also the amount of subsidy. The government should bring more domestic gas into pool. LNG for new plants should be procured on auction basis to minimize gas cost.
The industry body said there are always massive arrears and even now the payment for April-June quarter is not complete. "But, allocation of Rs 65,000 crore under Aatma Nirbhar Bharat should help clear all arrears and make the payment on a weekly basis as envisaged in Direct Benefit Transfer (DBT) policy of the sector," he added.
The government allocated Rs 71,000 crore for fertiliser subsidy in the 2020-21 financial year.