Fed denies recession, stocks soar
On Wednesday, the US central bank raised interest rates by 75 basis points, its fourth increase this calendar year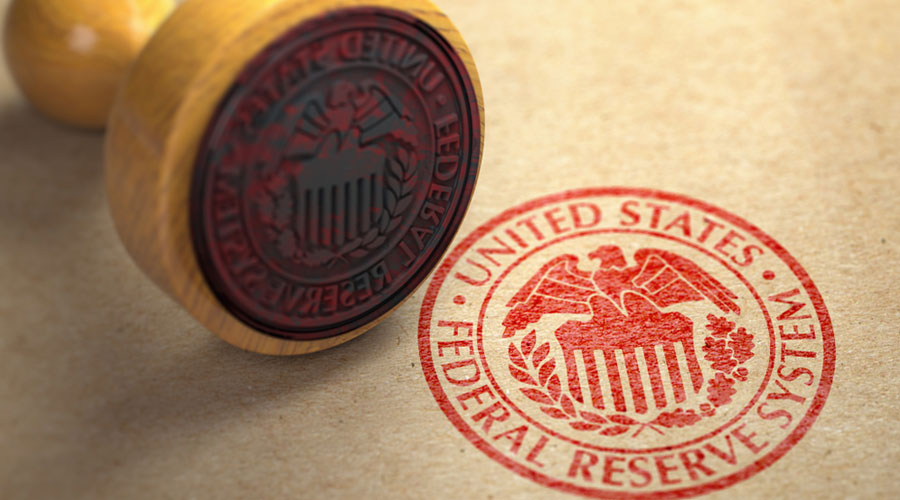 Representational image.
File photo
---
Mumbai
|
Published 29.07.22, 12:28 AM
|
---
Both the stocks and the rupee rallied sharply on Thursday amid expectations that the US Federal Reserve could slow down the pace of its interest rate hikes.
While the benchmark Sensex soared over 1041 points to cross the 56000 mark, the rupee gained 14 paise against the dollar to close at 79.76. Bond prices ruled steady with yields, which are inversely related to the prices, on the benchmark 10-year paper ending unchanged at 7.33 per cent after falling to an intra-day low of 7.30 per cent.
The Sensex closed at 56857.79 points.On Wednesday, the US central bank raised interest rates by 75 basis points, its fourth increase this calendar year. Though this was priced in by the markets, dovish commentary from Fed chair Jerome Powell cheered investors.
Powell said that the Fed would have to slow down the pace of rate hikes at some point of time, adding that another 75-basis-point hike in September would be data-dependent.The markets also drew comfort when Powell said that he does not "think the US is currently in a recession", citing an unemployment rate that is close to a 50-year low.
"It doesn't make sense to suggest that the US will tumble into a recession," he said. Quarterly GDP growth data of the US economy is, however, pointing towards a slide towards recession.US growth contracted for the second successive quarter to 0.9 per cent in April and June from 1.6 per cent in the preceding three months. Contraction for two consecutive quarters is a key signal of recession.
Analysts said that the market's direction would now be determined by corporate results,the decision of the monetarypolicy committee (MPC) next week along with flows from institutional and retail investors.Foreign portfolio investors (FPIs) have been major sellers for a large part of this calendar year.
However, domestic institutional investors (DIIs) and retail investors who have put money into systematic investment plans (SIPs) of mutual funds have provided support and prevented a huge crash.
Latest data indicate a turnaround in FPI behaviour. In 2022, they have sold stocks worth Rs 2,18,820 crore. But in July net sales have declined sharply to Rs 1,462 crore from a huge Rs 50,200 crore in the preceding month. A Motilal Oswal report said that the FIIs reduced their ownership in 57 per cent and 78 per cent of Nifty-500 and Nifty-50 companies, respectively,on a sequential basis, while DIIs raised their stake in 59 per cent and 80 per cent of these firms, respectively.
Though detailed data on DII investments is not available,a recent Moneycontrol report citing Bloomberg data had said that it had crossed Rs 2 lakh crore in 2022, the highest ever in a single calendar year.Market circles expect that domestic flows will continue,though some feel that the quantum may slow down.