Everyone's going TikTok, Ambani & Goenka too
Video sharing app valued at $50bn globally, India operation worth tricky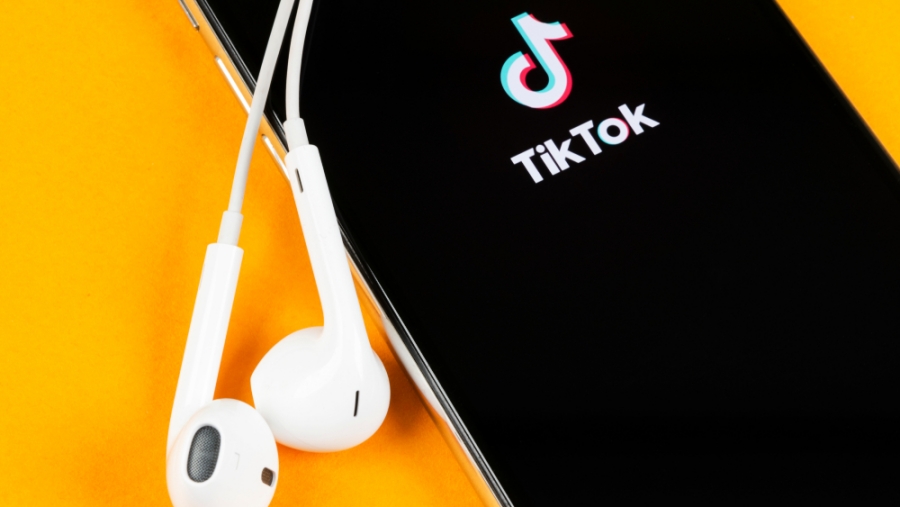 In the US, President Donald Trump said Friday he will ban TikTok from operating in the United States, rejecting the possibility of a rumoured deal under which Microsoft would buy a majority-stake in the app from its Chinese-owned parent Byte Dance
Shutterstock
---
New Delhi
|
Published 01.08.20, 09:18 PM
|
---
Jio Platforms and Calcutta-based tycoon Sanjiv Goenka are being named as the frontrunners to buy the Indian operation of TikTok if it the company is put up for sale separately. The video-sharing social media app had a vast user base cutting across all income groups in India before it was shut down after the government banned 59 Chinese apps including Tiktok in the wake of the Ladakh clash between the Indian Army and China.
India was TikTok's biggest market in terms of sheer numbers with more than 200 million active users and had been downloaded 600 million times.
In the US, President Donald Trump said Friday he will ban TikTok from operating in the United States, rejecting the possibility of a rumoured deal under which Microsoft would buy a majority-stake in the app from its Chinese-owned parent Byte Dance. There have also been reports that tech investors like General Atlantic and Sequoia Capital might invest in TikTok's US operations.
However, it is believed that TikTok is looking at selling the app's global operations as one entity and this could fetch a valuation of around $50 billion. TikTok has projected 2020 revenue at $1 billion and this would represent a valuation of 50 times its annual revenue.
For Ambani, acquisition of the Indian operations of TikTok would be another chance to build out his Jio Platforms' empire, the four-year-old company which just raised more than $15 billion from investors such as Facebook, Google and KKR. An investment by Ambani in TikTok thought might clash with Facebook's interests as it has just launched a Tik Tok-like feature on its Instagram app.
Goenka's acquisition of TikTok would fit in with his signals that he's keen to build a media empire even though the Indian and global economies are currently in weak state and a recovery could take several years. His RPSG Group has been on a buying spree, snapping up media titles. In late July, the group bought Editorji, an AI-powered news app founded by TV personality Vikram Chandra, for an undisclosed sum. TikTok would fit neatly with Goenka's plans to strongly target what he calls "India 2" as a mass market for Editorji.
Earlier in July, Goenka also bought the Indian edition of Fortune, the global business magazine, from the ABP Group. In addition, Goenka publishes Open, a weekly features and current affairs magazine. At the time of buying Fortune, he hinted he would soon be making a foray into the electronic media. 
Asked about how long it would take to monetise digital properties, when buying Editorji, Goenka said: "Our horizon is not three to six months. It is a longer-term horizon. We want to scale the subscriber base." He added: "We are going to get into vernacular. We can't go immediately to every regional market but we're going to look at India 2."
The RPSG Group's flagship is power sector giant CESC, which supplies power to Calcutta. At one time CESC accounted for a massive 80 per cent of the group's revenues. The group has also made a strong foray into the retail sector and has interests in carbon black and tea estates.
TikTok in India had 1.2 million content creators and had struck a chord with a broad mass of users even in small towns and the rural areas. As part of this, it reached out to a very different audience from Instagram which was seen as a more upmarket site. TikTok was looking at expanding its presence in this country in a big way and monetising its huge popularity among different classes.
Putting a price on TikTok's Indian operations could be a tricky issue because though it has huge potential its earnings are still limited in this country.
TikTok's ultimate owner, Bytedance, more than doubled revenues from $7 billion to $17.4 billion in 2019. Its main product is Toutiao, a content site. Bytedance has been valued at up to $110 billion and it was earlier reckoned that if it held an IPO it could get a valuation of $180 billion.
TikTok was founded in 2016. In the last one year, it's also been picking up users in the US. Its key advantages are its easy-to-use software which almost anyone can use.