Dish TV board reduced to two as shareholders reject four resolutions
Walker Chandiok to continue as the statutory auditors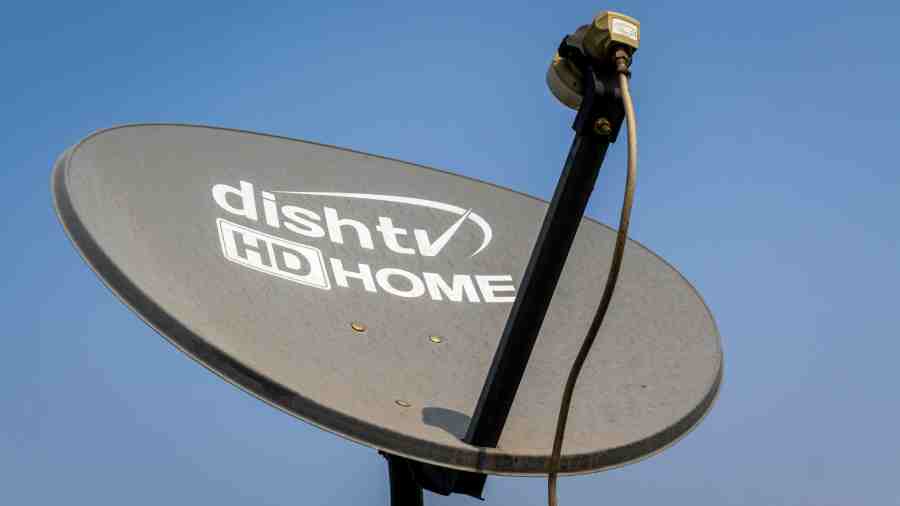 Shareholders that included Yes Bank are understood to have voted against four of the six resolutions moved by DishTV at AGM on Monday.
Shutterstock
---
Mumbai
|
Published 28.09.22, 03:00 AM
|
---
The shares of Dish TV crashed on Tuesday after the number of directors on its board fell below the minimum required strength at its annual general meeting.
Shareholders that included Yes Bank are understood to have voted against four of the six resolutions moved by the direct-to-home (DTH) player at AGM on Monday.
The rejection is seen as a consequence of the dispute between the founders and its largest shareholder Yes Bank, which has been pressing for the reconstitution of its board.
"The conclusion of this AGM was subject to the adoption of the financial statements of the company for the financial year 2020-21 and financial year 2021-22 by the shareholders. In view of the non-approval of these agenda items, the present AGM stands adjourned sine die for the said items," Dish TV said in a regulatory filing.
"The board of directors of the company at the subsequent meeting shall finalise the requisite steps to be undertaken in respect of holding the adjourned AGM, which will be subject to receipt of such necessary approvals," according to the filing.
Voting results of the AGM showed that the shareholders voted against the resolution to appoint Rakesh Mohan, a retired senior bureaucrat as an independent director. While 23 per cent of the shareholders voted in favour of the resolution, 76.87 per cent of the votes were against his appointment.
The board strength of Dish TV has now been reduced to two members against the minimum strength of three directors under the Companies Act, 2013.
Ahead of the shareholders meet, there were four directors all independent: Bhagwan Das Narang, Rashmi Aggarwal, Shankar Aggarwal and Rakesh Mohan. Narang's term ended at the AGM, while Mohan's appointment was put to vote. Apart from not voting in favour of the resolutions on the financial statements, shareholders did not pass the proposal on the appointment of new auditor S.N. Dhawan & Coin place of Walker Chandiok &Co. While 73.733 per cent of the votes were polled against this resolution, 26.26 per cent were polled in favour.
This means Walker Chandiok will continue as the statutory auditors. It is not immediately clear why Yes Bank voted against this resolution.
Yes Bank holds close to 25per cent in Dish TV while the promoters have a stake of little over 4 per cent.
The development led to is shares slumping 6.58 per cent to Rs 15.89 on the BSE.
Shriram Subramanian, founder & MD of InGovernResearch Services, told TheTelegraph: "Yes Bank as the largest shareholder has voted against most proposals. And, they need to take greater responsibility and show direction to the company."
"With only two directors the company is non-compliant of company law norms," Subramanian said.