Debt leeway for Air India bidders
The potential investors have said that because of the uncertainty created by Covid-19 in the aviation sector, the debt should not be fixed at the expression of interest stage: Official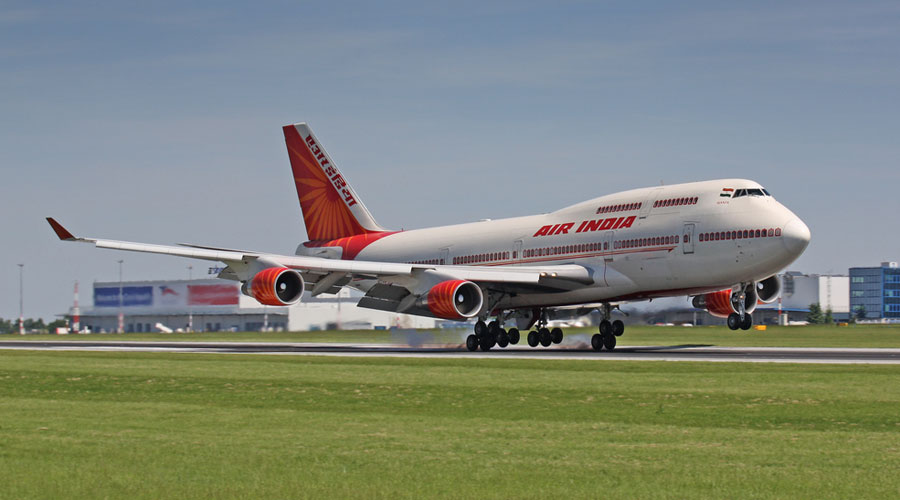 ---
---
In a bid to revive Air India's privatisation, the government is planning to give flexibility to potential investors to decide on the humongous debt of the national carrier, a top official has said.
The flexibility to decide on the quantum of debt they want to absorb will replace the current condition of the buyer taking over more than a third of the debt and transferring the rest to a special purpose vehicle, Tuhin Kanta Pandey, secretary, department of investment and public asset management (DIPAM) , said.
The potential investors have said that because of the uncertainty created by Covid-19 in the aviation sector, the debt should not be fixed at the expression of interest (EoI) stage, he said.
According to the Air India EoI floated by DIPAM in January, of the airline's total debt of Rs 60,074 crore as of March 31, 2019, the buyer would be required to absorb Rs 23,286.50 crore, while the rest would be transferred to Air India Assets Holding Ltd (AIAHL), a special purpose vehicle.
The government is seeking to sell 100 per cent of its stake in the state-owned national airline, including Air India's 100 per cent shareholding in AI Express and 50 per cent in Air India SATS Airport Services Private Ltd.
"On Air India, we would try and sort out the investor issues with respect to debt... We will see whether we can give flexibility at least at the EoI stage and let the debt be determined through the market rather than freezing it upfront. This is what we are examining," Pandey said.
He said a decision on this would be taken by the Air India Specific Alternative Mechanism (AISAM) and if there is a change in the Preliminary Information Memorandum (PIM), the potential investors would be given time to raise queries.
"There is a lot of uncertainty in the aviation sector because of Covid and accordingly we should structure the transaction. We should not fix everything at the EoI stage. That's the feedback we are getting. The point is what debt is sustainable. There is a point of view that it can be decided by the market rather than deciding upfront," he noted.