Cyber security in focus at CIO connect
Chief information officers of several companies said securing the corporate network is gaining importance with remote working necessitating a wider access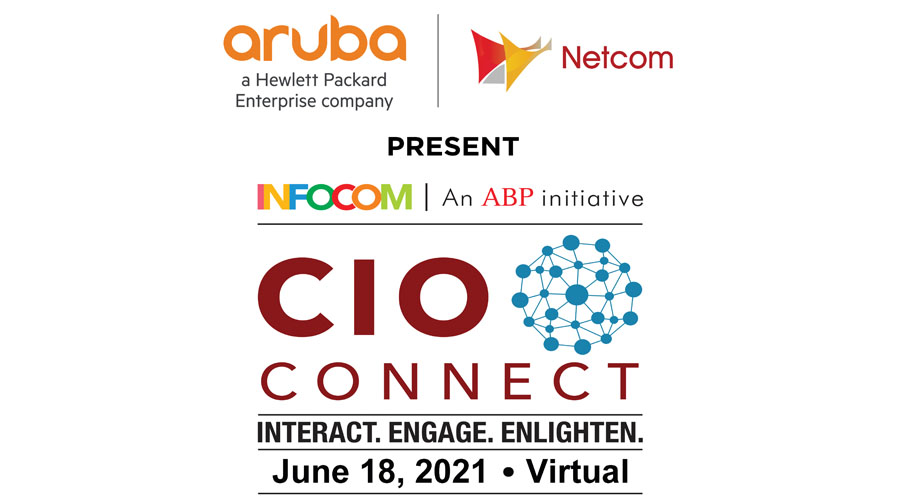 ---
|
Calcutta
|
Published 19.06.21, 03:15 AM
---
Corporate boardrooms in India are taking cognisance of the importance of securing their networks amid rising global instances of cyber attacks crippling businesses and demanding ransom on company data.
Two factor authentication, session time limitation or zero trust architecture, which were jargons suited for the IT fraternity, are now gaining prominence with the company managements as ransomware attacks — be it shutting down oil pipelines for days or crippling hospitals — are becoming a regular feature.
At the CIO connect roundtable of Infocom — the flagship event of ABP Group — the chief information officers of several companies said securing the corporate network is gaining importance with remote working necessitating a wider access.
Sanjay Prasad, CIO, RPSG CESC Power Group, said on Friday the proliferation of the network and its security, which used to take months of cajoling with internal stakeholders, has emerged as a collateral benefit arising from the whole pandemic situation.
"Security was one component, which was largely brushed aside earlier, now it has a lot of prominence with the management committee of any organisation," said Prasad.
Saradindu Paul, vice president and group CIO, Electro steel Castings Limited, said even as the industry had realised that a digital transformation was needed to bring value and accelerate performance, the pace of transformation before the pandemic was slow.
"But the last 1516 months have pushed us a lot and we had to look at how we can bring in this transformation so that the bottom line is not suffering," he said. 
G. Subramaniyan, CIO of Star Cement, said over the next 23 years many establishments could explore the zero trust architecture involving tighter access policies.
"Demand for network security will increase as we adopt automation in the form of artificial intelligence, machine learning or Internet of Things," Subramaniyan said.
Goutam Bhattacharyya, vice president IT, IFB Agro Industries, said that with the increasing number of applications and IT assets available on the cloud, an emerging challenge for corporates is to put in place a data loss prevention mechanism. He said that there is a challenge where there could be multiple cloud based SAAS (software as a service) systems and there is no SSO (single signon). 
Aruba, a Hewlett Packard Enterprise company providing end to end solutions in networking, and Netcom Infotech, an IT infrastructure and solutions provider joined hands with Infocom to host the Friday event with a theme  'Demands of the Digital Era  Is your Network Ready for the Next Normal?'