Crude shock for Reliance Industries-Aramco deal
The latest drop in crude oil prices and other related products should now add to RIL's worries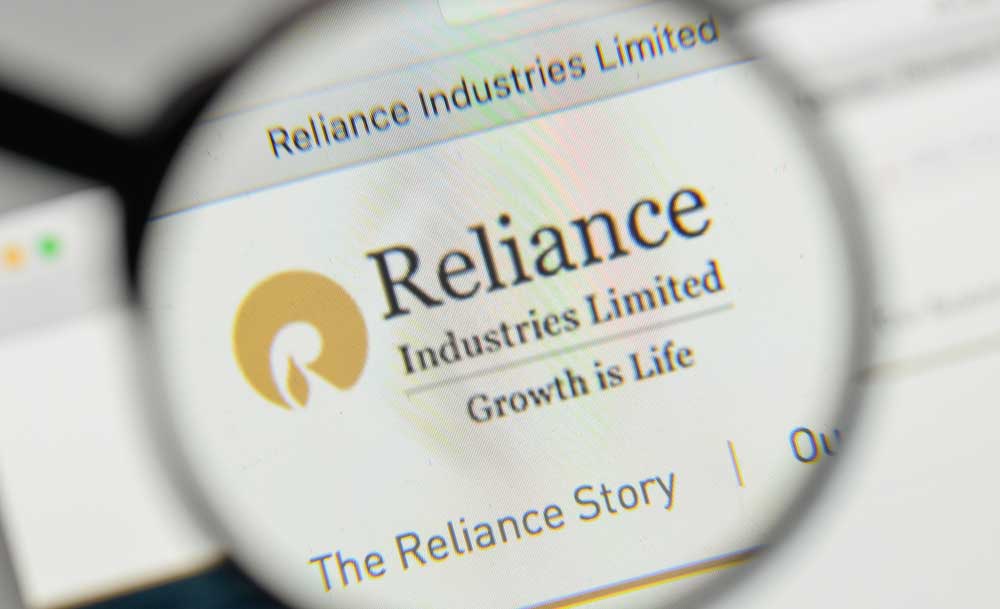 The proposed deal is crucial for RIL to meet its target of becoming a zero net debt firm by March 2021. For the December quarter of 2019, the net debt of RIL stood at Rs 1.53 lakh crore.
(Shutterstock)
---
Mumbai
|
Published 10.03.20, 07:09 PM
|
---
The coronavirus outbreak and the oil price crash are likely to impact Reliance Industries' plan to become a zero net debt company by the end of the next fiscal.
Amid soft crude oil prices and its effects being felt on other downstream products, there are rising concerns around Reliance Industries' plan to sell a 20 per cent stake in its oil-to-chemicals (O2C) business to Saudi Aramco.
The proposed deal is crucial for RIL to meet its target of becoming a zero net debt firm by March 2021. For the December quarter of 2019, the net debt of RIL stood at Rs 1.53 lakh crore.
While it was initially expected that the deal will close by March 31 this year, the joint CFO of RIL had said soon after the third quarter results that this was unlikely to happen.
"It will not be a deal which will get done by March 31. It's a large cross-border transaction, a complex transaction and so the timeline is something we have to be realistic about," V. Srikanth had said.
RIL has been facing hurdles to the deal with the Union government petitioning a court in December last year to halt the transaction. The latest drop in crude oil prices and other related products should now add to its worries. The fear is that the deal could either get delayed or the company may not get the valuation that it was initially seeking.
At its annual general meeting in August last year, RIL chairman and managing director Mukesh Ambani had said that Aramco will bring in $15 billion for a 20 per cent stake in the O2C business, which would value the division at $75 billion.
In a note on RIL, analysts at Goldman Sachs said the environment for hydrocarbons business was challenging .
"Reflecting this new paradigm, we lower the valuation of the energy business. We lower refining margin expectations for 2020-21/22 (estimated) because of the negative shock to oil demand from the coronavirus. We lower FY20/21/22E EPS by 8 per cent/16 per cent/2 per cent and lower our target price by 5 per cent to Rs 1,750. The valuation for the refining and chemical business comes down from $77 billion to $70 billion,'' they added.
Others are of the view that RIL has other options as well to bring down its debt. It had signed a deal with Brookfield for its tower infrastructure trust. The company could also bring in strategic investors to its fibre InvIT. Reliance can also cash on on its digital services platform.
"In the third quarter, RIL suggested steady progress towards completion of deals with Aramco (energy), Brookfield (Tower InvIT) and the possibility of strategic investors in Fibre InvIT. Even if there is slow progress on these, $21 billion of free cash flow over 2021-23 should help RIL to achieve zero net-debt by the second quarter of 2022-23, a delay of just two years,'' analysts at HSBC said in a report.
Jack Ma beats Mukesh Ambani by Our bureau
Mumbai: Jack Ma has beaten Mukesh Ambani to regain the title of Asia's richest man with a $44.5 billion fortune, about $2.6 billion more than Ambani. Ma, Alibaba Group Holding's founder, had relinquished the No. 1 ranking in mid-2018 to Ambani.
The rout in the oil markets, exacerbated by mounting fears that the spread of the novel coronavirus will thrust the world into a recession, erased $5.8 billion from Ambani's net worth on Monday and dropped him to No. 2 on the list of Asia's richest people, according to Bloomberg Billionaires Index. On Monday, the RIL stock had crashed 12.35 per cent to end at Rs 1,113.15, thus taking the total fall in this calendar year to over 26 per cent.