Credit card war ignited
Bloomberg report quoting Parag Rao said lender will announce partnerships across range of industries from online retail to food delivery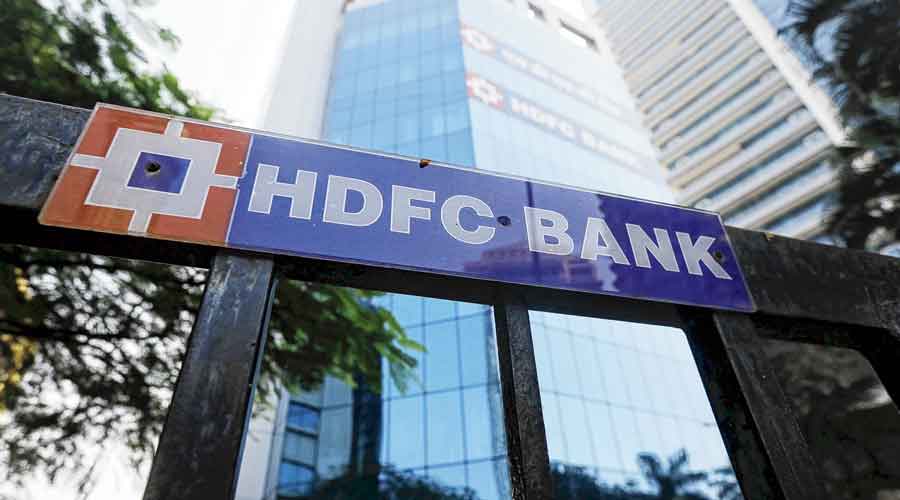 Target: 1 million cards a month
---
Mumbai
|
Published 20.12.22, 01:56 AM
|
---
Nearly 16 months after the Reserve Bank of India (RBI) lifted the curbs on its credit cards, HDFC Bank is reportedly eyeing aggressive growth in this segment.
The private sector lender, the country's largest credit card issuer with 1.65 crore cards outstanding at the end of October, is seeking to issue a million cards a month which is double the current number of five lakh cards.
A Bloomberg report quoting Parag Rao, HDFC Bank's country head for payments business, consumer finance, digital banking and marketing, said the lender will announce partnerships across a range of industries from online retail to food delivery in the coming weeks to increase spending on its cards.
The RBI had barred HDFC Bank from issuing new credit cards in December 2020 following repeated instances of technological outages. The restriction was lifted in August this year. During the ban, HDFC Bank rivals such as ICICI Bank and SBI Cards improved their market share by aggressively onboarding in new customers.
However, after the restriction was removed, HDFC Bank recovered lost ground and now wants to build further on its good performance. According to RBI data, HDFC Bank garnered 29 per cent of the country's overall spending in credit cards. Rao told the news agency that the impending merger of HDFC with the bank will also help as it will enable it to target the customers of the mortgage lender.
Rao said in the interview to Bloomberg that HDFC Bank will focus not only on the issuance of cards but also on deep engagement and that it will ensure that customers find more value in their cards.
HDFC hikes rate
HDFC announced a 35 basis points increase in its retail prime lending rate (RPLR) following which the home loans rates will start from 8.65 per cent for customers with credit score of 800 and above.
The revised rates would be effective from Tuesday.
The retail prime lending rate on housing loans, on which the adjustable rate home loans are benchmarked, has been increased 35 basis points to 8.65 per cent onwards, effective December 20, the lender said in a regulatory filing. HDFC has cumulatively increased its lending rate by 225 basis points since May.
SBI is offering home loans at 8.75 per cent for those with a credit score of at least 750. This rate is part of its ongoing festive offer that will last till January 31. The bank's card rate is 8.90 per cent for those with credit score of over 800.
ICICI Bank's festive offer begins at 8.75 per cent and has condition of 750 plus credit score. Its special rate ends on December 31. The normal rate is 8.95 per cent onwards.