Covid-19 pain: Crisil cuts India growth forecast to 5.2%
Two risk factors, one, that the virus isn't contained by April-June globally; two, the virus spreads rapidly in India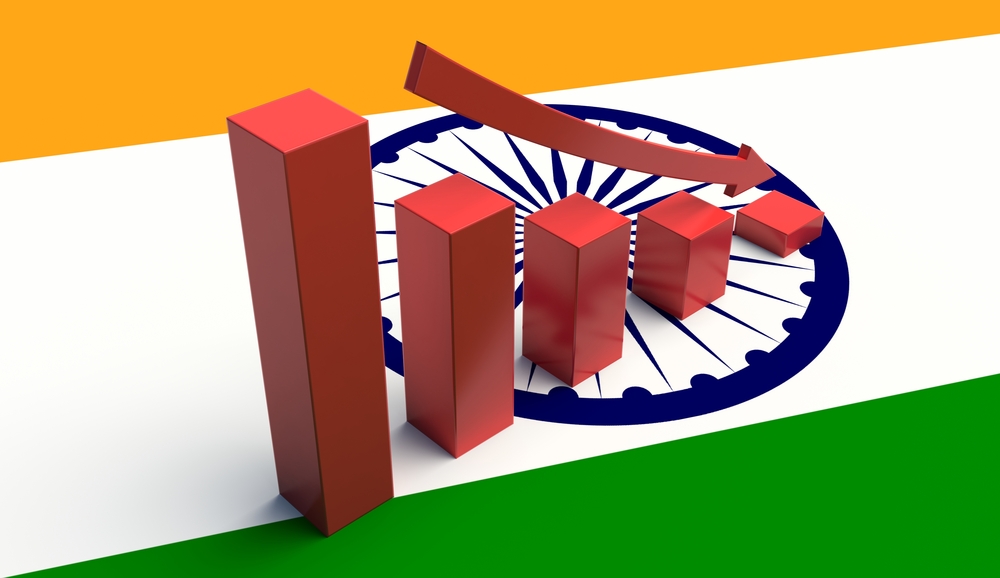 The growth slowdown in India's major trading partner countries will "serve a blow on exports, too," Crisil said.
Shutterstock
---
New Delhi
|
Published 20.03.20, 07:43 AM
---
Quantifying for the first time the potential economic fallout from the Covid-19 global pandemic, credit ratings agency Crisil has cut its growth forecast for India to 5.2 per cent from 5.7 per cent for the next financial year.
But the agency warned there were two major risk factors which could drive its gross domestic product (GDP) for fiscal 2020-21 estimate much lower. One possibility is that Covid-19 isn't contained by April-June 2020 globally which would make the international economic slowdown more severe, Crisil said.
And two, there's the chance that the virus spreads rapidly in India which would badly hurt domestic consumption, investment, and production.
"There is mounting evidence both the services and industrial sectors will face the heat in coming months. Social distancing measures and the cut in discretionary spending are beginning to hit economic activity, particularly in transport and hospitality," Crisil said in a new report.
Crisil's parent S&P Global said in the same report a "recession across Asia-Pacific is guaranteed due to the deep first-quarter shock in China and the shutdown of activities" across the Group of Seven industrial economies. "This, together with a loss of household and business confidence in these economies, will translate into severe and more persistent supply and demand shocks across the region. Unemployment rates will rise," said Shaun Roche, S&P's Asia-Pacific chief economist.
The growth slowdown in India's major trading partner countries will "serve a blow on exports, too," Crisil said.
As corporate revenue streams get hit, employment, particularly of daily wagers and temporary workers, will be in the firing line, the report said. Services such as restaurants, transport, the entertainment industry, tours and travel, retailing and sports events are already suffering and this could intensify if the crisis worsens leading to prolonged lockdowns.
India's cash-strapped government already had "little policy firepower to give a meaningful push to growth, and the pandemic is making it more difficult," Crisil noted. But what's still unclear is the extent of the virus's impact on India's economy through disruption to domestic production supply chains and consumption demand. The answer to those two questions will hinge on the extent of the virus's spread within India.
So far, India's among the Asian economies that haven't been too deeply impacted by Covid-19. India reported its first Covid-19 case on January 30. By March 19, that number had risen to 188 -- still a small percentage of the country's 3.8-billion population.
But already with the number of Covid-19 cases crossing 227,000 worldwide and the death toll surpassing 7,800, "the impact of the virus on global sentiment, economic and otherwise, has been immense," Crisil said. The virus "has cast a long shadow over a much-anticipated mild recovery in the Indian economy in fiscal 2021" and "risks to global growth have increased significantly," the agency said.
S&P slashes China forecast
Crisil's parent, S&P Global, also foresees a recession in the US and the Eurozone, and has slashed its forecast for China's growth to 2.9 per cent from the 4.8 per cent figure it announced in early March.
S&P has said Japan's growth will shrink by 1.2 per cent, down from a previous forecast of a 0.4 per cent contraction.The US growth outlook has been cut to zero percent to a shrinkage of 0.5 per cent with risk "still on the downside," S&P said.
Right now, it's "external shocks that are weighing more on India," Crisil said. But that could change if the virus spreads rapidly in India. With weaker demand estimated in China, Europe, the Middle East, and the US for most of the first half of 2020, exports from India will be impacted in the 2020-21 fiscal year.
The top 15 countries contribute around 64 per cent of global gross domestic product (GDP) and buy nearly 45 per cent of India's exports. The US takes the most Indian exports -- 17 per cent -- while China's the second largest importer, purchasing 10 per cent. "If the pandemic is not contained soon, China's demand for cotton, iron ore, and petroleum products from India is likely to suffer," Crisil said.
Reduced demand for exports
India's growth will be impacted through reduced demand for exports, given the slowdown in global growth as well as by supply chain disruptions. The supply disruptions are expected to play out through lack of raw materials and intermediate inputs. Imports related to pharmaceuticals, automobiles, consumer durable, electronics and telecom/ smartphone equipment could also bear the brunt, hurting these sectors domestically.
Eurozone, China, and rest of Asia Pacific, which are facing at least 200 basis point hits to their growth forecasts, account for a combined 48 per cent of India's exports and 50 per cent of imports.
So far, India's services exports, which now represent 41 per cent of total exports, have been resilient but with weaker growth in major trading partners, these, too, could face big pressure. The IT/ITeS industry in particular, would be affected because the US, Europe (outside of the UK) and Asia combined buy 81 per cent of the sector's exports.
Meanwhile, credit-quality pressures on Indian companies, which had been rising because of the economic slowdown, will now intensify with Covid-19, but the impact will vary with sectors, Crisil said. The firms facing high near-term risks are more exposed to liquidity stress and these include airlines, hotels, malls, multiplexes, restaurants and retailers.
Demand will be hurt
Covid-19 will also hurt demand in steel, gems and jewellery, construction and engineering, and textiles sectors. For the already reeling auto sector, domestic automobile demand will suffer for "an extended period as consumers cut discretionary spending," Crisil said.
Crisil cautioned "uncertainties abound regarding the economic impact of the outbreak, given no precedence of (an event of) this magnitude." The global policy response, including the Federal Reserve's policy-rate cut to zero and the Bank of Japan's scaled-up asset purchases, "will help cushion, but not quickly reverse," the Covid-19 shocks, said S&P's Roche.
Local measures to support vulnerable sectors and workers, such as a payroll tax cut in China, may help but their effects will wane the longer the crisis lasts. Domestic demand will be hit almost everywhere by movement restrictions and risk aversion. "This could tip an economic recession into a regional financial crisis," Roche said.
(Penny MacRae is a New Delhi-based journalist)