Sops brew to lure firms from China
The intention is to attract manufacturers involved in spares and finished products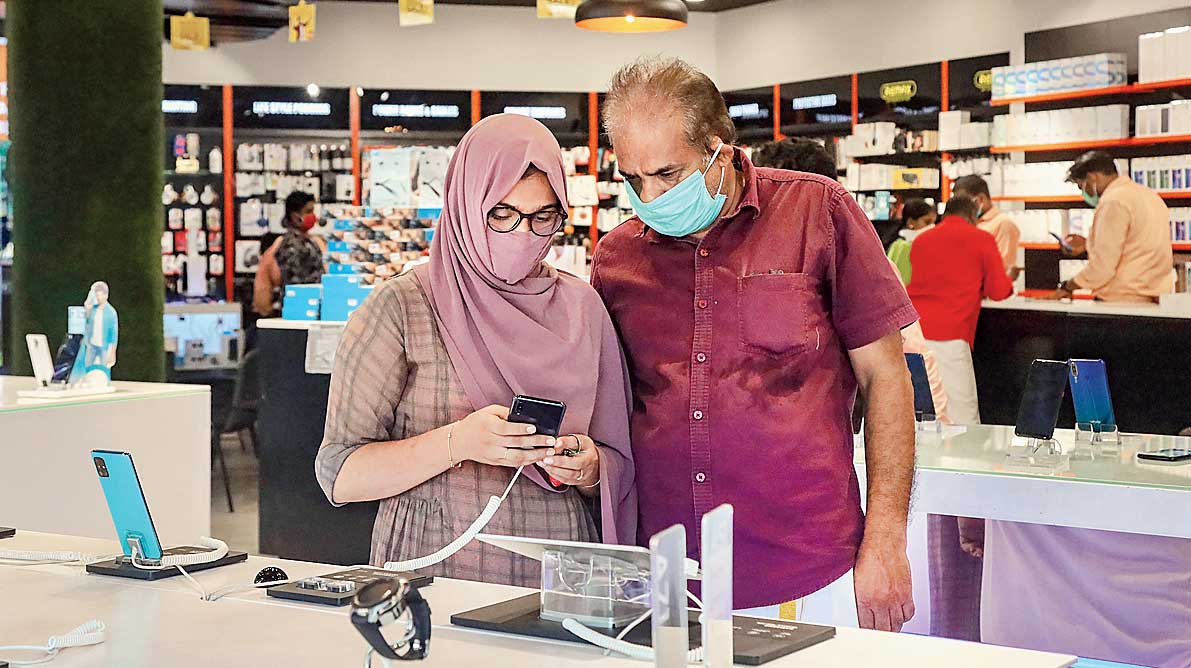 ---
---
The government is preparing a package of tax and duty incentives along with speedy approvals to attract enterprises keen to move out of China following the Covid-19 outbreak that has made the country a less attractive investment destination.
The intention is to attract manufacturers involved in spares and finished products, which will strengthen the government's Make in India initiative.
Sources said the officials of the commerce and finance ministries have held talks on the proposed incentives.
Proposals include tax and duty incentives, fast track clearances both at the central and state levels, with single window clearances and easier availability of land.
Besides, there would be relaxations from many regulations, if the planned factory is in a SEZ.
"We understand a large number of companies will be relocating out of China to reduce their country risk in the wake of the coronavirus pandemic. We want to attract them," a senior commerce ministry official said.
"All State Industrial Development Corporations must allot land to the applicant in one month positively if vacant land is available. At present, it takes about six months to get the land. Land use permission including non-agricultural use must be given in one month," S. Saraf, the president of exporter body FIEO, said in a letter to the Prime Minister.
He suggested all forest land within 10 km from a taluka capital should be available for industry with the condition the promoter will plant a specified number of trees in another forest land and maintain the trees for three years as this will provide enormous employment opportunities in rural areas.
District collectors should be made responsible to increase investments in their districts, Saraf said. The FIEO chief said these were some of the ground level issues that were making foreign investment in industry very difficult.
"At present, only large companies are coming to India and if we address all such ground level issues, India will be able to attract even medium and small industries."
The Centre has asked state governments and port authorities to identify land for hubs to manufacture renewable energy equipment to attract companies from China.
The Centre has written to the state governments and port authorities that the land should measure 50 acres to 500 acres and must meet domestic demand, as well.
Renewable energy
An official from the new and renewable energy ministry said at "a time when many companies are planning to shift their manufacturing base from China, it is the opportune time for India to bring policy changes for facilitating and catalysing manufacturing in India".
The Tuticorin Port Trust in Tamil Nadu along with Madhya Pradesh and Odisha have expressed interest in setting up renewable energy manufacturing parks. The Centre also plans to use Indian Railways' vacant land to set up solar plants of 30 gigawatt (GW) capacity. The railways plans to set up plants to generate 10GW in the first phase of the initiative.
The hubs will manufacture equipment such as silicon ingots and wafers, solar cells and modules, wind equipment and ancillary items such as back sheet, glass, steel frames, inverters and batteries. The country imports 85 per cent of its solar cells and modules from abroad.
Over-reliance problem
China has been the biggest exporter of steel, chemicals, toys, rare earths, mobiles, electronics, garments and bulk drugs, among other items. The shutdown of manufacturing, transportation and shipping lines in various countries has disrupted the supply chains of raw materials and end-use products. Most companies have realised the risk of depending too much on one country for their sourcing needs.
At present, companies from Japan, US, South Korea and other European nations with huge investment in China are mulling to move out after the Covid-19 pandemic.
Japan has promised a package of $ 2.2 billion to its companies which move out of China. However, most if it is to move back to Japan, with a smaller portion earmarked to help to move to other countries.