Costly coking coal hurts Indian steel makers
Companies who have announced results for the second quarter have reported higher EBIDTA and net profit compared with the first three months of the fiscal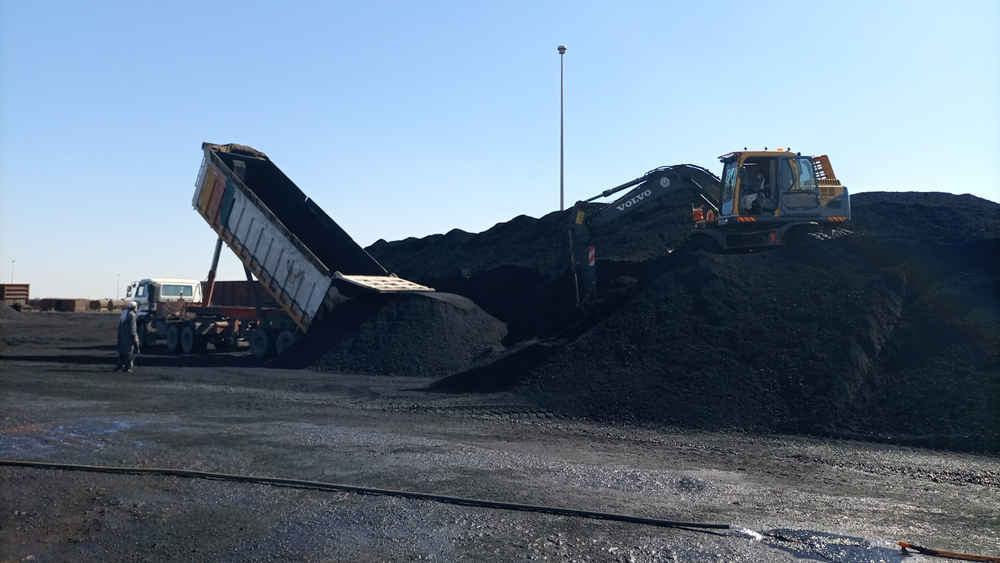 Representational image.
Shutterstock
---
Calcutta
|
Published 05.11.21, 02:23 AM
|
---
Runaway coking coal prices coupled with a limited scope to raise prices may keep margins under pressure for Indian steelmakers using the blast furnace route to produce the metal.
Companies who have announced results for the second quarter have reported higher EBIDTA (earning before interest, depreciation, tax and amortisation) and net profit compared with the first three months of the fiscal, but a majority of them have displayed a contraction in their margins.
JSW Steel and Steel Authority of India Ltd (SAIL) reported higher profit after tax on the back of higher volumes but a contraction in margins. Jindal Steel & Power Ltd (JSPL) mirrored the same trend. Tata Steel is yet to declare its results.
For instance, operating margin and net profit margin of SAIL came off to 27.02 per cent and 16.04 per cent, respectively, during July-September compared with 32.33 per cent and 18.65 per cent on a like-to-like basis.
JSW Steel also reported decline in EBIDTA per tonne (Rs 3,346/tonne) in the second quarter because of cost pressure even as, like SAIL, it reported a sequential jump in total EBIDTA aided by higher volumes.
JSPL also reported higher net EBIDTA but a decline in per tonne average even though net profit was higher in the second quarter than in the first quarter.
Commenting on the results, brokerage ICICI Securities downgraded JSW Steel to "reduce'' from "hold'' noting the EBIDTA contraction cycle has begun after 5 quarters of upcycle starting from the first quarter if 2020-21. It blamed an increase in coking coal cost to $400 a tonne for the squeeze.
The brokerage also downgraded JSPL from "buy" to "hold" and maintained "sell" rating for SAIL.
In a note on SAIL, titled "headwinds pile up" the brokerage  noted that average price of coking coal in the first quarter of the fiscal was Rs 11,480/tonne which increased to Rs 15,150/tonne during the second quarter. It is expected that in the third quarter coking coal prices are going to be meaningfully more which is around Rs 23,000-25,000/tonne.
Compared to such a steep increase in coking coal prices, the average increase in  net sales realisation seen in the third quarter is Rs3,500/tonne for long products and Rs 1,700/tonne for flat products.
Rating agency Crisil has similar views. The operating margin of primary steelmakers will reduce by a third to 24-26 per cent in the second half of this fiscal versus the first half as input cost soars owing to a more than 2x rise in coking coal prices since July, it said in a recent note.
However, for the full fiscal, the operating margin will average a robust 31-32 per cent, a good 400 basis points (bps) higher than in last fiscal, because of a strong first half that saw healthy steel prices and moderate input costs.
"The surge in coking coal prices, which account for about a third of the total cost of production, will materially elevate cost pressures for domestic primary steel makers," Naveen Vaidyanathan, director, Crisil Ratings, said .
However, the upside in steel prices for the domestic market may be limited considering the nascent economic recovery. "Although domestic steel prices are expected to remain strong, further upside from current levels could be limited because the discount of domestic steel prices to the landed cost of imports has already reduced to 15 per cent in October from 25 per cent at the beginning of the fiscal," Ankush Tyagi, team leader, Crisil Ratings, said
Following the price hike in the beginning of November, the domestic price is now at a par with Asian prices but still at discount to US and EU .
Crisil numbers take into account top 5 integrated steel players such as Tata Steel (including Tata BSL), JSW Steel, JSPL, SAIL and ArcelorMittal Nippon Steel India Ltd.