Singapore projects deeper dive
The city-state lowered its GDP forecast to a contraction range of –7% to – 4% from –1% to –4%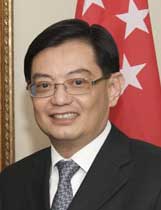 ---
---
Singapore has downgraded its 2020 gross domestic product forecast for the third time on Tuesday, the trade ministry said, as the bellwether economy braces for its deepest ever recession. The city-state lowered its GDP forecast to a contraction range of –7 per cent to –4 per cent from the prior range of –1 percent to –4 per cent.
Singapore unveiled its fourth multi-billion dollar economic stimulus package in as many months on Tuesday to cushion the blow from the Covid-19 pandemic on businesses and households.
The latest package, focused on jobs, is worth S$33 billion ($23.22 billion) and was unveiled by finance minister Heng Swee Keat .
"We are dedicating close to S$100 billion to support our people , which is almost 20 per cent of our GDP. This is a landmark package," Heng said.