Banks battle income crunch amid pandemic
Sales of new loans and third-party products such as mutual funds or insurance, loan processing fees and brokerage on forex transactions have been hit hard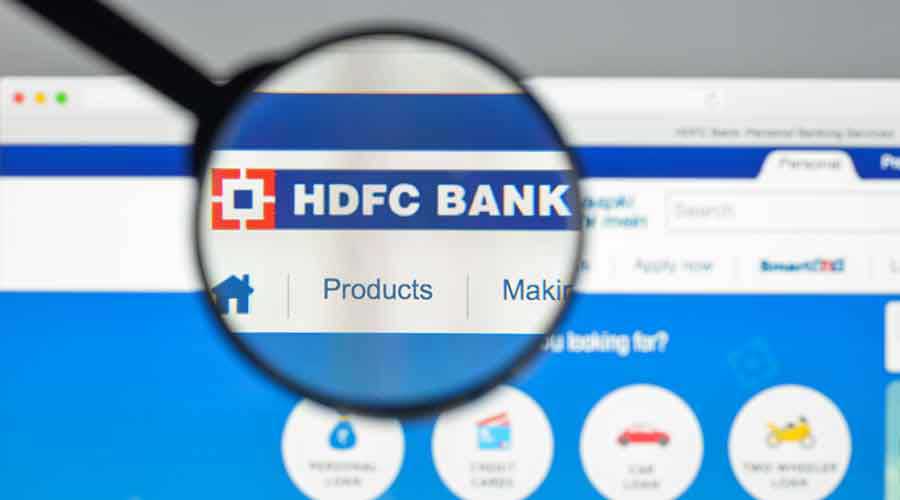 ---
Mumbai
|
Published 21.07.20, 01:23 AM
|
---
Banks may be staring at falling fee-based income in the June quarter as the Covid-19 pandemic has affected new loan applications and the sale of third-party products.
Fee income occupies a major chunk of the non-interest revenues of banks, particularly the private sector lenders.
This source of revenue is forecast to take a major hit if HDFC Bank's numbers are any indication. The country's largest private sector lender reported a 37 per cent drop in its fee income to Rs 2,231 crore from Rs 3,553 crore in the same period of the previous year. Federal Bank also saw its fee income falling 34 per cent to Rs 171 crore.
Fee income has played an important role in boosting the financials of banks amid tepid loan growth and falling interest rates that have led to a decline in their core net interest income. A bank earns fee income from the distribution of third-party products such as mutual funds or insurance, banking charges such as loan processing fees and brokerage or commission on forex transactions.
HDFC Bank had attributed the fall in its fee income to the slowdown in economic activity which led to a decrease in retail loan origination and sale of third-party products, use of credit and debit cards and waivers of certain fees.
Analysts feel private sector banks will be more affected compared with their PSU counterparts as the contribution of fees to their other income is higher. If one were to consider the numbers in the pre-Covid era, fee income accounted for almost 68 per cent of HDFC Bank's non-interest income during the third quarter ended December 31, 2019. In the case of Axis Bank, it was higher at 73 per cent, while it was 89 per cent for ICICI Bank. For the country's largest lender — State Bank of India (SBI) — it stood at 62 per cent.
While several banks are yet to declare their first-quarter results, analysts are of the view that barring a couple, the rest are likely to see a fall in their other income of up to 25 per cent on a sequential basis that could adversely affect their pre-provision operating profits.
The focus will also be on the extent of the moratorium taken by customers during the April-June period and the provisions made by banks. "The true picture (on asset quality) will emerge in the second half of the fiscal. However, elevated provisions are likely to persist (denting earnings) for some lenders as they may have chosen to fortify their balance sheets," analysts at HDFC Securities said in a note.
Meanwhile, shares of HDFC Bank on Monday rose 3.06 per cent, or Rs 33.65, to close at Rs 1132.80 on the BSE as investors felt the bank had posted steady numbers in the first quarter of the fiscal which was a challenging period for the sector.