Delhi share wall to stall China
A February report said Chinese FDI into India stood at $6.2b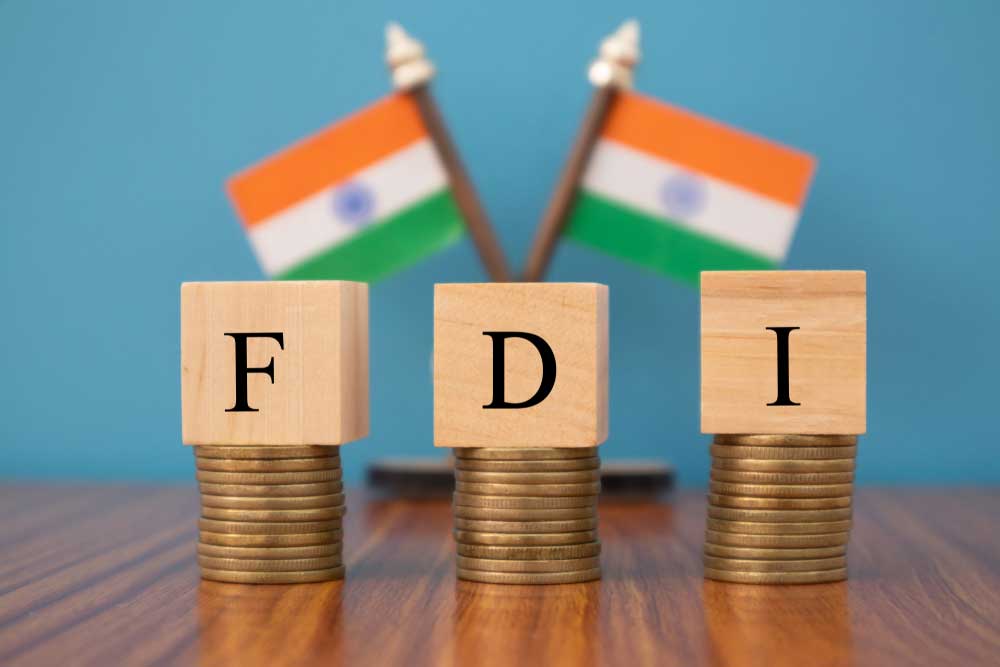 The department for the promotion of industry and internal trade (DPIIT) issued a press note that said that foreign investments from countries that share a border with India will require government approval from now on.
Shutterstock
---
New Delhi
|
Published 18.04.20, 09:43 PM
|
---
The Narendra Modi government on Saturday put in place a regulatory oversight mechanism in a thinly disguised attempt to stop Chinese investors from scooping up stakes in Indian companies whose valuations may have gone through the wringer after the coronavirus outbreak.
The department for the promotion of industry and internal trade (DPIIT) issued a press note that said that foreign investments from countries that share a border with India will require government approval from now on.
The note, which did not mention China, said the change in the policy governing foreign direct investment was designed to curb "opportunistic takeovers or acquisitions of Indian companies due to the current Covid-19 pandemic".
India shares land borders with seven countries: Pakistan, Bangladesh, China, Nepal, Bhutan, Myanmar and Afghanistan.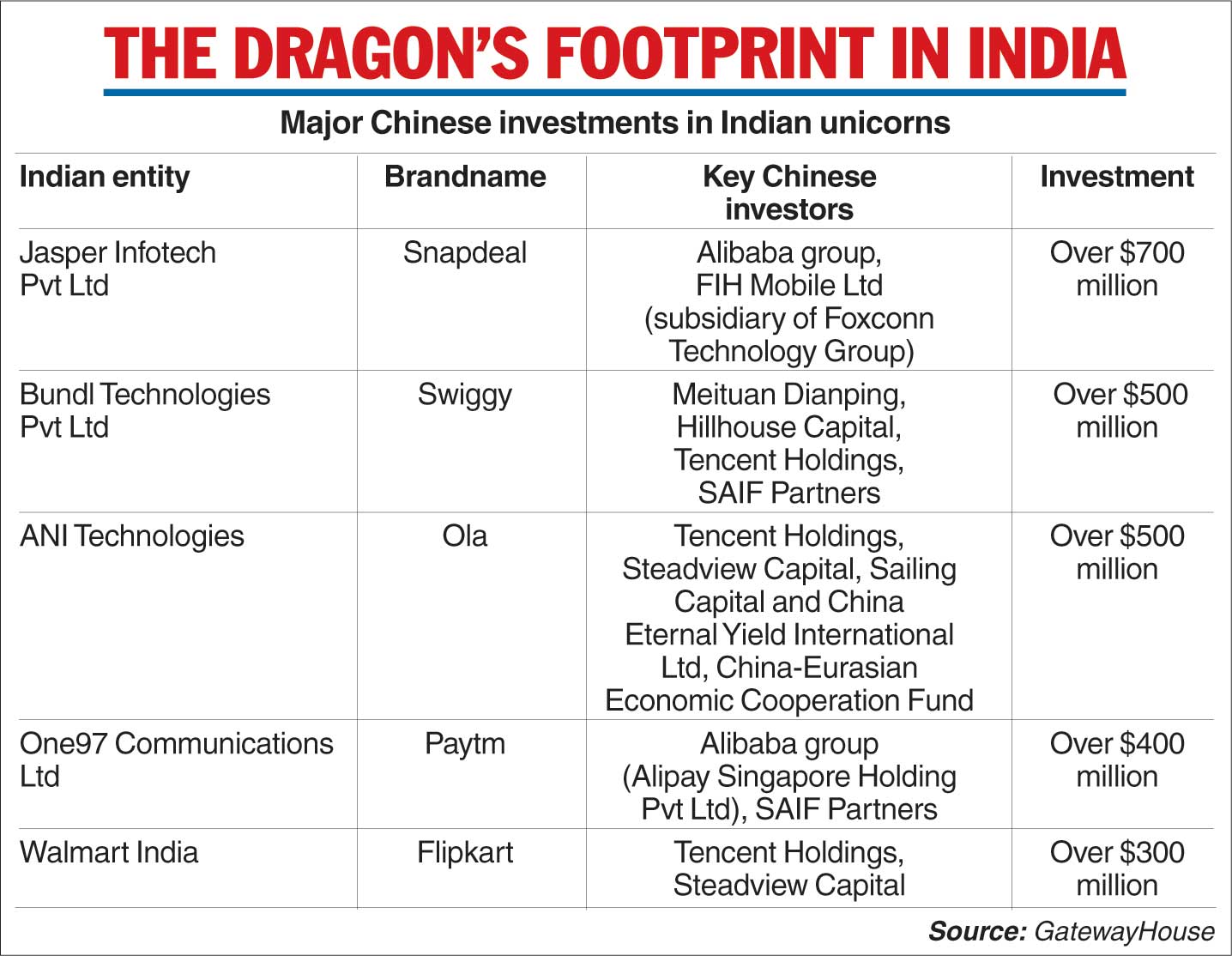 Similar restrictions were already in place for Bangladesh and Pakistan but had till now not applied to China and the other neighbours.
The Modi government had changed its FDI policy in 2017 when it abolished the Foreign Investment Promotion Board, raised the foreign investment limits in most sectors, and permitted most investments through the so-called automatic route.
Many analysts tried to link the sudden decision to a disclosure last week that the People's Bank of China had raised its stake in mortgage financier HDFC Ltd to 1.01 per cent during the quarter ended March 31 — which had set alarm bells ringing in the corridors of power.
The move to subject Chinese investors to a higher level of scrutiny and a rigorous approval process could hurt FDI flows into two sectors: telecom and technology start-ups.
The bigger worry for investors will be that any change in the beneficial ownership of any Indian entity – directly or indirectly -- as a result of a "transfer of ownership of any existing or future FDI" that falls within the ambit of the new rules will "also require government approval".
This opens the doors for government scrutiny of cross-border transactions and offshore entities to check any contrived shareholding structures involving tax haven-based entities.
Analysts said the move could see the government demanding an ultimate investor disclosure and scrutiny of all the FDI coming into the country, including those coming through the automatic route.
It normally takes about five months to clear investment proposals made through the approval route. This could widen with the change in the FDI regulations.
The move also came days after former Congress president Rahul Gandhi warned that Indian corporate groups had become easy takeover targets because of the economic slowdown and a meltdown in their valuations.
"We are living in extraordinary times and there is a heightened sense of vulnerability. Given that every country is feeling vulnerable and no one knows exactly what lies ahead, the Indian government seems to have chosen to play safe with regard to investments in India by Chinese companies," said Saurabh Mukherjea, founder of Marcellus Investment Managers.
Start-ups face heat
The big question that hangs in the air now is whether or not this will impact Huawei's entry into India with its 5G technology. US President Donald Trump has been pressuring India to ban Huawei's latest technology.
Several countries in Europe including France, Germany and the UK have resisted similar pressure from Trump. India has permitted Huawei to participate in the 5G trials in India but it is still unclear whether the new FDI changes will queer the pitch for the Chinese technology company.
Technology start-ups could also face severe regulatory scrutiny. Reports suggest that 18 among India's top 30 unicorns -– a start-up valued at over $1 billion -– have Chinese investors.
Three large Chinese investors -– the Alibaba group, Tencent Holdings and Xiaomi (Shunwei Capital) -– have big stakes in Indian start-ups.
The Alibaba group has stakes in Bigbasket, PayTM, Rapido, Snapdeal and Zomato while Tencent has investments in Byju's, Flipkart, Hike, Ola and Swiggy. Xiaomi has a footprint in Hungama, Rapido, Sharechat and ZestMoney.
TikTok, owned by ByteDance, is already one of the most popular apps in India and has overtaken YouTube. Xiaomi handsets outsell Samsung smart phones; Huawei routers are widely used in the country.
Bytedance has plans to invest $1 billion in India. Chinese automakers including Great Wall Motor Co Ltd and MG Motor, a unit of China's SAIC, have said they also intend to invest in the country.
A February report by research group Gateway House said Chinese foreign direct investment into India stood at $6.2 billion.
Atul Pandey, partner at Khaitan & Co, said: "The notification is not restricted to prior approval for direct investments by Chinese firms and also restricts any transfer of investments/ future FDI resulting in beneficial ownership falling with Chinese firms.
However, the mode of computation of "beneficial ownership" is still unclear. "The intention of the government is clear in wanting to evaluate Chinese investments on a case-to-case basis. However, it is important to note that this notification will have the force of law once necessary amendments are introduced to the relevant regulations under the Foreign Exchange Management Act (Fema)."
He added: "The government could seek ultimate investor disclosure in the reporting forms to identify who is the actual/ ultimate beneficiary. Market regulator Sebi has already asked for disclosure of beneficial ownership from all foreign portfolio investors (FPIs) last week."
Several countries have already adopted similar restrictions to stop foreign investors from grabbing control of domestic entities. Australia recently said all foreign investment proposals would be assessed by a review board during the coronavirus crisis to prevent a fire sale of distressed corporate assets. Germany has taken similar measures.
Cyril Shroff, managing partner at Cyril Amarchand Mangaldas, said: "It is crucial to note that this is not going to have a chilling effect on investment, given that investments are only placed under the government route and not restricted entirely."
Analysts said disclosure norms currently exist for investments coming from countries like Hong Kong, Singapore and Mauritius to identify the ultimate beneficiary.
The country permits foreigners to directly invest in areas including oil exploration and airports without having to seek government approvals.
However, there are 17 sectors including defence, telecom and pharmaceuticals that require government approval if a foreign investor intends to invest above a certain threshold.
Proposals involving FDI exceeding Rs 50 billion must be placed before the cabinet committee on economic affairs.