IndiGo posts Rs 871 crore loss
Closure of flight operations significantly impacted revenue for the quarter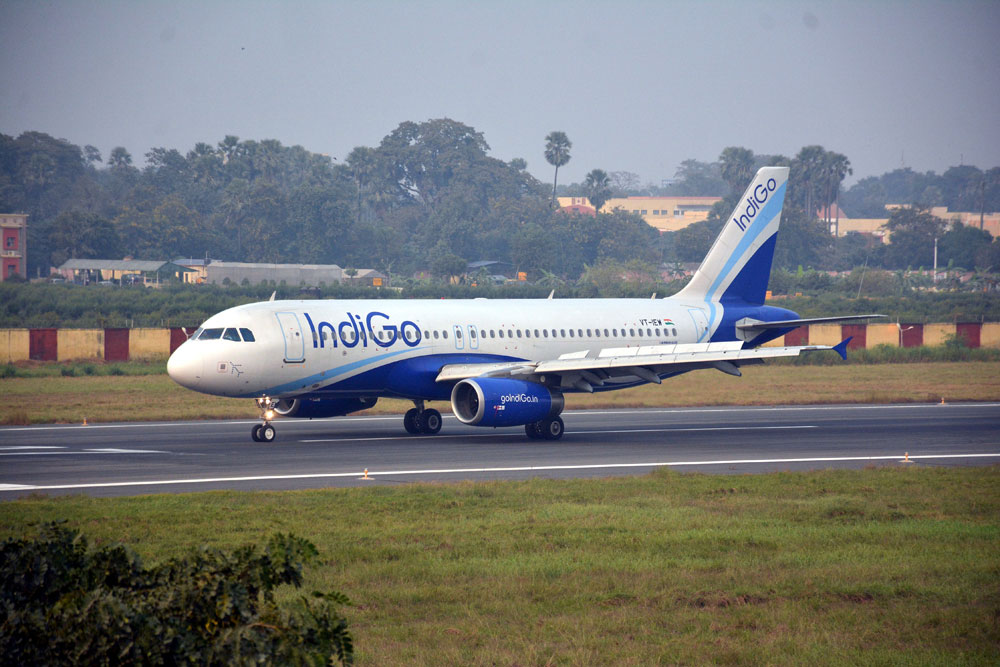 ---
---
InterGlobe Aviation on Tuesday reported a net loss of Rs 870.8 crore in the three months ended March as higher expenses and the suspension of flights because of the coronavirus took their toll on operations. The parent of the country's largest airline IndiGo had a profit after tax of Rs 595.8 crore a a year ago
"Closure of flight operations during national lockdown on account of Covid-19 significantly impacted revenue for the quarter," the airline said in a regulatory filing.
The airline's chief executive officer Ronojoy Dutta told analysts keeping middle seats empty as a rule was not possible as the practice can have huge ramifications on the cash flow.
On the promoter spat, the airline said InterGlobe Enterprises and Rahul Bhatia had submitted a request for arbitration last October against the Rakesh Gangwal group.
"The Company has been named as a necessary and proper party to the arbitration. However, no monetary claim, including any compensation or penalty, has been sought against the Company and accordingly the Company believes that the aforesaid matter does not impact the financial results of the Company. The arbitral tribunal has been constituted, the parties are however yet to make any substantive filings in the arbitral," the airline said.
Dutta said the airline was focused on a move to a younger, more efficient fleet, with plans to phase out 120 A320 ceos within two years.
Regarding future capacity growth, IndiGo said it was not in a position to provide a guidance, citing "prevailing uncertainty due to pandemic".
In the three months ended March, total income increased to Rs 8,634.6 crore against Rs 8,259.7 crore in the year-ago period. Revenue from operations rose to Rs 8,299.1 crore. Total expenses shot up 30 per cent to Rs 9,924.4 crore in the March quarter. Fuel cost rose nearly 3 per cent, while other expenses jumped around 46 per cent.