Bank non-performing assets show decline
On inflation, Financial Stability Report says it has moderated after remaining above upper tolerance level since January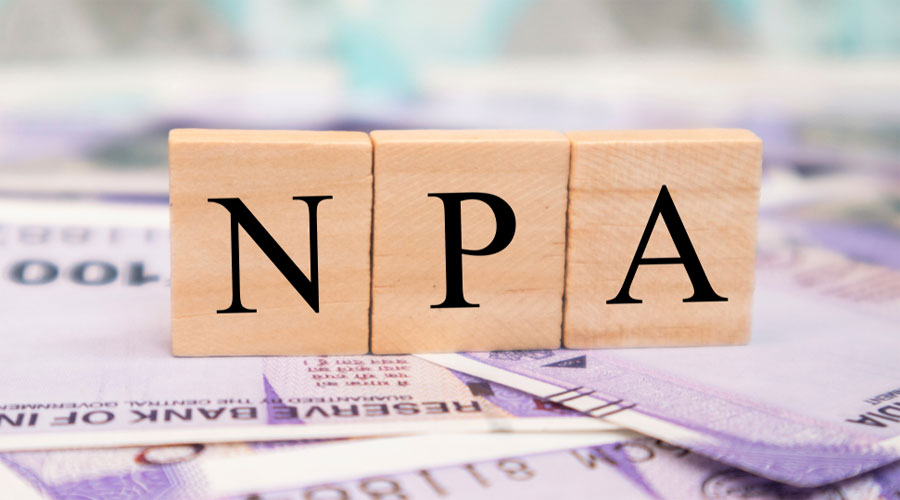 Representational image.
File picture
---
Mumbai
|
Published 30.12.22, 01:23 AM
|
---
The gross non-performing assets (NPAs) of commercial banks fell to a seven-year low of 5 per cent and the net NPA ratio was at a decade low of 1.3 per cent in September 2022, the Reserve Bank of India (RBI) said in its Financial Stability Report (FSR).
The report, released on Thursday, said stress tests showed lenders were well capitalised and capable of absorbing macroeconomic shocks even in the absence of capital infusion by the stakeholders.
The tests are performed to assess the resilience of bank balance sheets to shocks from the macroeconomic environment. They assess capital ratios over a one-year horizon under a baseline and two adverse — medium and severe — scenarios.
Under the baseline scenario, the aggregate capital adequacy ratio (CRAR) of 46 major banks is projected to slip from 15.8 per cent in September 2022 to 14.9 per cent by September 2023. It may go down to 14 per cent in the medium stress scenario and further to 13.1 per cent under the severe stress scenario by September 2023.
However, CRAR will stay well above the minimum capital requirement, including capital conservation buffer (CCB) requirements. Moreover, none of the 46 lenders would breach the regulatory minimum capital requirement of 9 per cent in the next one year, even in a severely stressed situation.
On asset quality, the report said that apart from declining NPA ratio, the quarterly slippage ratio or fresh bad loans, which had been rising since December 2021, cooled off during the second quarter with considerable improvement recorded by PSU banks.
The write-offs to GNPA ratio increased during the first half of 2022-23 on an annualised basis to 22.6 per cent, after declining for two consecutive years.
The report said the combination of regulatory measures undertaken to cushion banks since the onset of the pandemic and banks' own efforts in augmenting their capital base and reducing non-performing loans appear to have fortified their balance sheets. It added that banks have also managed their exposure to large borrowers well, with granularisation of loan books and reduction in asset impairment.
RBI governor Shaktikanta Das said in his foreword to the report that amid global shocks and challenges, the Indian economy presents a picture of resilience and the regulators are ready to take appropriate actions to preserve financial stability.
Das added that the international economic order stands challenged and financial markets are in turmoil because of monetary tightening in most parts of the world. ``Amidst such global shocks and challenges, the Indian economy presents a picture of resilience. Financial stability has been maintained. Domestic financial markets have remained stable and fully functional. The banking system is sound and well-capitalised," Das said.
On inflation, the report said that it has moderated after remaining above the upper tolerance level since January. But the persistence and broadening of core inflation may continue to exert upward pressure on the headline number. Frontloaded monetary policy actions are expected to bring inflation further under control.