Clampdown on steel export to hit major ports
Modi govt last month imposed a 45 per cent duty on pellet export and a 50 per cent duty on all grades of iron ore export on May 21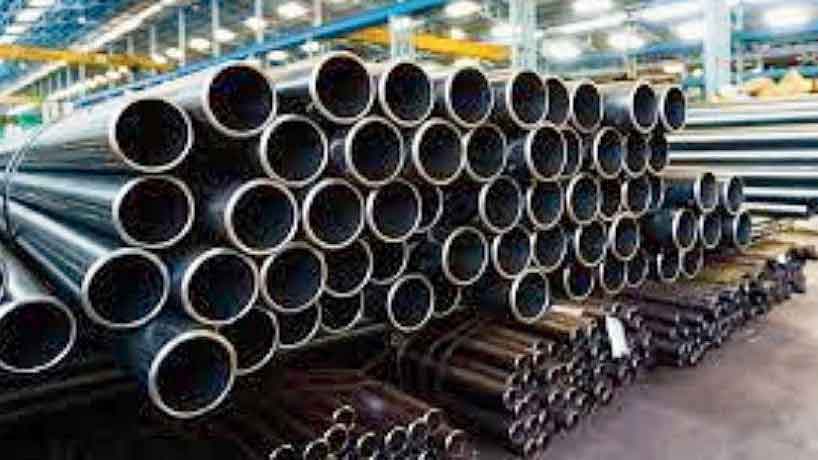 The Centre also slapped a 15 per cent duty on finished steel export for an indefinite period.
File Picture
---
Calcutta
|
Published 13.06.22, 12:54 AM
|
---
The clampdown on the export of iron ore, pellet and finished steel could hit the throughput of some of the major ports, including Haldia, as these commodities form a significant part of their overall cargo movement.
Iron ore and pellet exports together account for 26.45 million tonne (mt) of cargo for the ports in FY22. The country had also exported 20.4mt of finished and semi finished steel in the last fiscal.
Paradip in Odisha and Vizag in Andhra Pradesh and Mormugaon in Goa are the three major ports for iron ore export.
In pellets, Mangalore in Karnataka and Adani- owned private port Dhamra in Odisha are the two key gateways along with Paradip.
In steel, Mumbai and Gangavaram, a private port owned by Adani, are the two major gateways. (See chart) It is likely these ports will be impacted if the export duties continue for long.
The Modi government last month imposed a 45 per cent duty on pellet export and a 50 per cent duty on all grades of iron ore export on May 21. The Centre also slapped a 15 per cent duty on finished steel export for an indefinite period.
"Ports which have high dependence on iron ore or pellet export may be impacted unless volume growth in other cargo baskets make up for the losses," Sai Krishna, vice-president and sector head (corporate ratings), Icra, said.
A senior official of Syama Prasad Mookerjee Port, Calcutta, revealed that deceleration in export is being felt already.
"There is already an impact. Movement of iron ore has come down," the official said. The export of iron ore from Haldia is about 3mt on average per year.
However, a large part of iron ore, especially with low ferrous content, is not used by steel mills in India. These quantities may still be exported.
Similarly, the government left out semi finished steel items out of the ban on export. There is a possibility that the Indian companies may look to increase the export of semi finished steel, which fetches lower margins than finished steel, to maintain capacity utilisation.
Only 5mt of semi finished steel was exported last fiscal, compared with 15.4mt of finished steel, Steelmint data showed.
Iron ore, pellets and fines contribute about 8 per cent to the major port's combined volume. Iron and steel, in comparison, accounts for only 1.1 per cent.
Understandably, the impact of export duty will be asymmetric on each port. In fact, if the import of petroleum products or thermal coal go up, some of the losses emanating from the iron and steel sector may be pared.
Crude oil, petroleum products, LPG and LNG together contribute more than 30 per cent share of Indian major ports while thermal coal accounts for 12 per cent of total cargo volume.