Centre announces Rs 1.19 lakh crore stimulus package
Nirmala Sitharaman announced tax relief on select home sale deals, enhanced credit guarantee programme for small businesses, and incentives for new job creation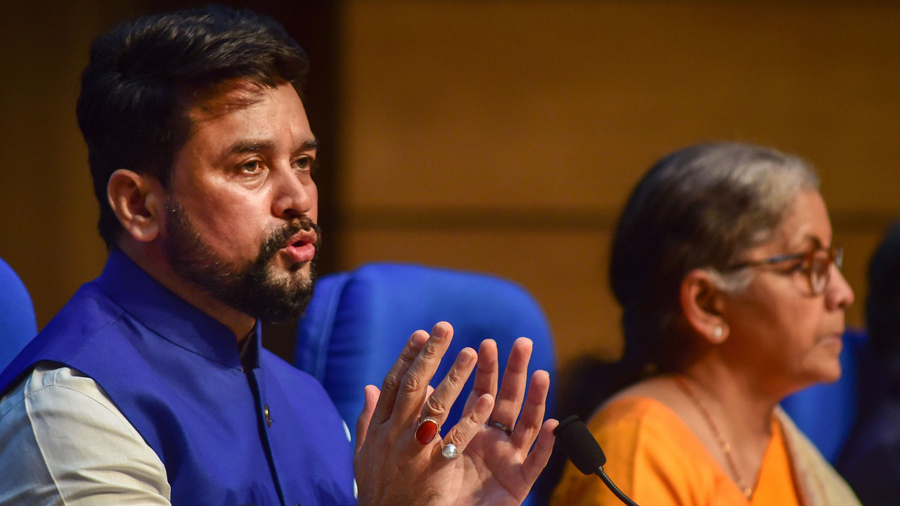 ---
---
The Narendra Modi-government on Thursday announced a Rs 1.19 lakh stimulus package, which coupled with Wednesday's Rs 1.45 lakh production-linked incentives takes the Centre's boosters for Diwali to Rs 2.65 lakh crore in two days.
Finance minister Nirmala Sitharaman announced tax relief on select home sale deals, enhanced credit guarantee programme for small businesses, provided incentives for new job creation as well as additional fertiliser subsidy.
Under the job creation scheme, the government will provide a subsidy to establishments that hire workers or re-employs those they fired during the pandemic.
The subsidy is equal to the contribution that an employee and the employer have to make towards the retirement fund, which is 24 per cent of the wages.
Sitharaman said the government will provide Rs 65,000 crore of additional subsidy on fertiliser to ensure the crop nutrient is available to farmers during the current season.
The finance minister cited data, including increase in tax collections for goods and services, rise in energy consumption and improvement in bank credit, to state that the economy was seeing "strong recovery" taking root.
"In the last 10-15 days, there have been quite a few steps and indicators which have shown the recovery is happening, she said.
Also, Rs 10,000 crore was provided for rural employment, Rs 3,000 crore to Exim Bank for extending lines of credit, and Rs 10,200 crore additional budget outlay for defence and infrastructure.
A Rs 900-crore grant was made to the department of biotechnology for coronavirus vaccine research.
The government also more than tripled the allocation for the Pradhan Mantri Awas Yojana. From an initial allocation of Rs 8,000 crore for the scheme, the government has increased the allocation to Rs 26,000 crore this fiscal.