BT shares jump on report Reliance mulling takeover bid for British telecommunications giant
Oil-telecom-conglomerate 'categorically' denies report but BT seen by analysts as being 'in play'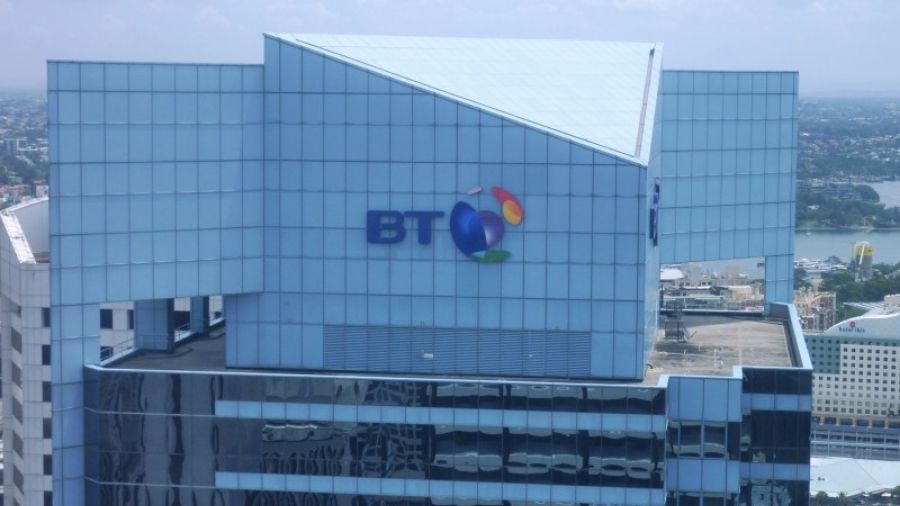 ---
New Delhi
|
Published 30.11.21, 12:25 PM
|
---
BT's shares leapt by as much 9 per cent following a report that Reliance Industries might bid for the British telecommunications giant, a move that could set the stage for a takeover battle between Indian magnate Mukesh Ambani and French tycoon Patrick Drahi. 
The Economic Times said Monday that Ambani's Reliance might make an unsolicited offer for either a controlling stake or to buy into Britain's biggest broadband and telecoms group. The newspaper said Reliance, which owns Jio Infocomm, India's biggest mobile operator, might also seek to partner with BT's fibre optic arm, Openreach, and help fund the division's planned 15-billion-pound expansion which is expected to deliver good, long-term returns.
The oil-to-telecom conglomerate in a statement later to the stock exchange later denied the report as "speculative and baseless". But British Telecom's (BT) shares still closed up 6.2 per cent at 163-½ pence, valuing the company at 16.2 billion pounds, with analysts saying that 
BT has been increasingly mentioned as a takeover target as its shares have dropped by more than half over the last five years. 
Report of the possible Reliance bid came two weeks before the ban on Franco-Israeli billionaire Drahi making a bid for the British telecom group expires. Drahi was revealed as BT's largest stakeholder in June with a 12.1 per cent holding in the company. Drahi's Altice is the second-largest telecoms operator in France.
Drahi had denied in June that he was planning to bid for BT, a statement that under British takeover rules meant that he could not make an offer for six months. However, analysts believe he's interested in hiking his state further in BT to take advantage of Openreach's full-fibre network expansion.
Analysts believe it would be too much for Drahi to make a full-blown takeover bid for BT but that he could seek to build his stake incrementally. The British government also considers BT to be a "national asset" and analysts believe it would be uncomfortable about the company being taken over by a foreign rival.
Deutsche Telekom which has a representative on BT's board is seen as a potential kingmaker in any takeover battle. Deutsche Telekom's chief executive Tim Hottges said in November that "all options" were open with the "shareholder side… changing rapidly." 
Ambani, who has been seeking to diversify the Reliance conglomerate, cannot now bid for BT for six months under UK takeover rules after having "categorically" denied any interest in the company. But analysts speculate that Ambani wants a slice of the European telecoms action. Reliance was outbid in an attempt to buy the Dutch division of T-Mobile two months ago by the private equity consortium Warburg Pincus and Apax Partners.