Bengal excise duty worry for liquor makers
New structure would inflate cost of foreign liquor in the state by 40-90% over those prevailing in March 2020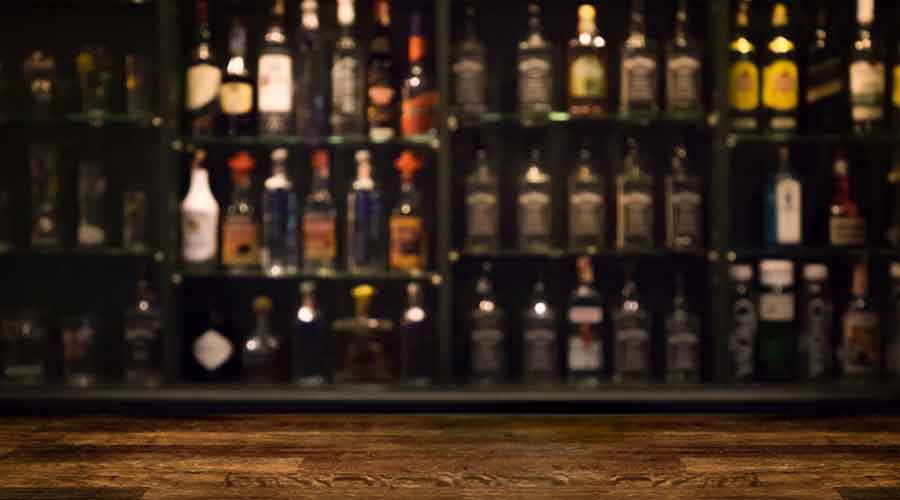 ---
|
Calcutta
|
Published 22.09.20, 03:38 AM
---
Two industry bodies representing major foreign liquor manufacturers in the country have written to the Bengal government to make changes to a proposed excise duty structure for liquor in the state or delay its implementation in the current year.
The state had planned to bring in the new structure from September 2020 and had sought the industry's opinion on setting the excise duties based on ex-distillery prices along with data on comparative prices of other states. But following requests from the industry for additional time to gather more data, the implementation has been deferred.
The industry has estimated that the new structure, where there are 22 slabs of additional excise duty based on ex-distillery price, would inflate the cost of foreign liquor in the state by 40-90 per cent over those prevailing in March 2020.
In its representation to the state, the International Spirits and Wines Association of India and the Confederation of Indian Alcoholic Beverage Companies have requested that the additional excise duty slabs be cut from 22 to 12, bringing in parity with neighbouring states and thwart the spread of spurious liquor.
Diageo-USL, Pernod Ricard, ABD Limited, Radico Khaitan, Beam Suntory, Bacardi, Moet Hennessey, Brown-Forman, William Grant, Campari and Mohan Meakin are part of these associations.
While the government has proposed that suppliers can charge 10 per cent higher than the lowest ex-distillery price, the associations want the state to consider this at 30 per cent and make the prices valid for a period of 12 months only.
As an alternative the associations have also urged the government to consider the proposal of deferring the implementation of the new tax structure in 2020-21.
According to the associations, when most states are rationalising taxes (Odisha, Delhi) in order to bring MRP at such levels that revenue is maximised, Bengal has proposed a tax structure which will take MRPs even higher. They have estimated a 40-45 per cent drop in volume and 25 per cent shortfall in revenue if the proposed taxation structure is implemented in its current shape and form.
Sources however said that the government is not primarily in favour of deferring the rollout of the new tax structure any further, but would have to carefully weigh any revenue loss in the process.