Benchmark Sensex zooms 958 points towards 60000 mark
The BSE bellwether had scaled 59000 last Thursday and is now at 59885 in just seven sessions, only 115 points short of another milestone in this searing bull run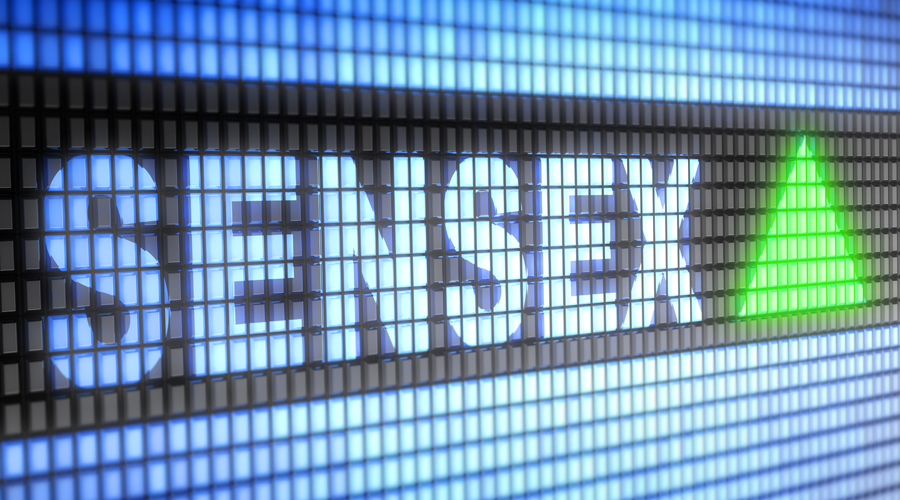 ---
Mumbai
|
Published 24.09.21, 02:57 AM
|
---
The benchmark Sensex zoomed 958 points on Thursday and is now within a touching distance of 60000 as investors shrugged off concerns over a cutback in bond purchases by the US Federal Reserve and bet on a speedy recovery from the clutches of the pandemic. 
Market watchers said they expected the 30-share Sensex to cross the 60000 milestone on Friday itself. The BSE bellwether had scaled 59000 last Thursday and is now at 59885 in just seven sessions, only 115 points short of another milestone in this searing bull run.
However, there are concerns that stocks may be in the expensive zone and are ripe for a correction. But the bulls are in no mood to let go of the reins as they filled their shopping carts with stocks that have benefited from the recent reform measures even as they took heart from the lower number of Covid cases that have spurred hopes of a quick turnaround in the economy.
The BSE Sensex on Friday opened in the green at 59358.18 and scaled a new peak of 59957.25 during the day — just 42.75 points shy of the 60000 mark. It finally settled 958.03 points, or 1.63 per cent, higher at an all-time high of 59885.36.
Similarly, the broader NSE Nifty soared 276.30 points, or 1.57 per cent, higher to its new closing peak of 17822.95, while hitting an intra-day high of 17843.90.
Investors appeared to give short shrift to the US Federal Reserve's decision to reduce its monthly bond purchases of $80 billion from November. The Fed also signalled  it may raise interest rates sooner than expected as inflation is expected to average 4.2 per cent in the final quarter of 2021 before falling to 2.2 per cent in 2022. The US central bank has the mandate to maintain an inflation of 2 per cent.
Moreover, indices in Shanghai and Hong Kong ended with gains while the bourses in Europe were trading on a positive note in mid-session deals. Investors reacted to the  positive news from debt-ridden Chinese developer Evergrande as the People's Bank of China injected $18.6 billion into the banking system. Evergrande had said that it has "resolved'' interest payment on one of its bonds. However, it remains to be seen if it is successful in repaying some of its other bond repayments.
"The bulls showed no signs of weakness to soar higher boosted by strong global cues and broad-based buying led by realty, metal and banking stocks,'' said Vinod Nair, head of research at Geojit Financial Services. 
"Global markets tempered optimism despite a slightly hawkish tilt by the Fed intimating that the US central bank will begin reducing its asset purchases in November and conclude the tapering process around mid-2022."
"However, investors continue to remain on the edge awaiting clarity on the Chinese economy. The domestic realty sector continued its rally,"  he said.
Bajaj Finserv led the gainers list among the Sensex stocks as it rose 5.15 per cent. It was followed by Larsen & Toubro, HDFC, Axis Bank, SBI, HDFC Bank, IndusInd Bank and ICICI Bank which gained up to 3.46 per cent. Heavyweight Reliance Industries was also in action as its shares ended with gains of 2.43 per cent at Rs 2,489.65.
However, there are a few experts who are advising caution. "Amateurish money of retail investors is now dominating over the smart money of institutional investors. This may change when FIIs turn into major sellers. We don't know now when and what might trigger that. Taking some money off the table may not be a bad idea even while riding this bull,'' said V.K. Vijayakumar, chief investment strategist at Geojit Financial Services.