Asset reconstruction company to be formed by end of month
Finance minister Nirmala Sitharaman had announced in the budget last month the creation of the ARC to take over the non-performing assets of domestic banks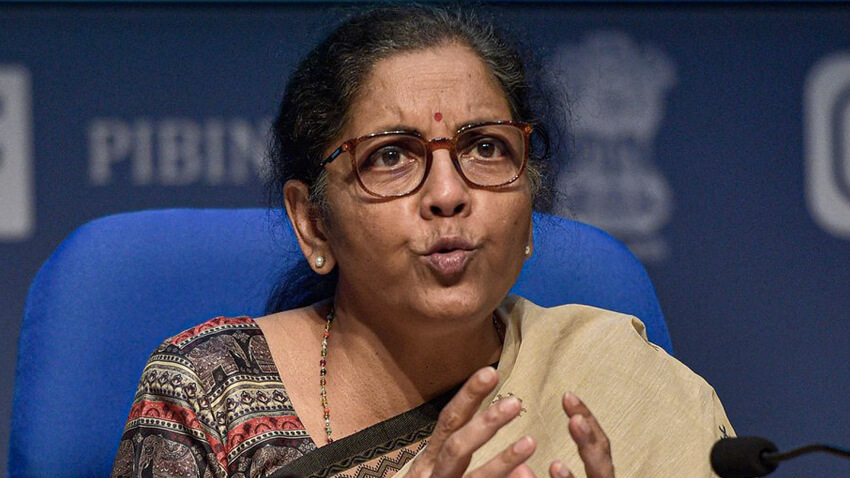 Nirmala Sitharaman.
File picture
---
Mumbai
|
Published 17.03.21, 02:00 AM
|
---
The proposed bad bank — the asset reconstruction company (ARC) proposed in the budget — will reportedly be formed by the end of this month.
Finance minister Nirmala Sitharaman had announced in the budget last month the creation of the ARC to take over the  non-performing assets (NPAs) of domestic banks.
Stress tests by the Reserve Bank of India have indicated the perils of bad loans of banks. The tests in January forecast gross NPAs by public sector banks to rise to 16.2 per cent in September 2021 from 9.7 per cent in September 2020.
Bad loans in private sector banks could inch up to 7.9 per cent in September 2021 from 4.6 per cent a year ago. The NPA of  foreign banks are forecast to rise to 5.4 per cent from 2.5 per cent, taking the system-wide bad loans to 13.5 per cent.
Since the announcement, there have been questions about the ownership or control of the ARC.
A CNBC TV-18 report on Tuesday said the national ARC may be formed in the next two weeks. The government has given its approval to provide sovereign guarantee to the security receipts that will be issued by the ARC.
However, the transfer of bad loans will not happen immediately. The report, citing sources, said close to Rs 2 lakh crore of NPAs will be transferred to the ARC and this will be done in multiple tranches.
According to a recent note from Bank of America Securities India, the proposed bank should be owned by the government as state-funding is more capital efficient, while it speeds up the implementation process.
Bank of America Securities has estimated  the net non-performing loans of banks at 2.8 per cent or Rs 2,89,500 crore, which is 1.3 per cent of the gross domestic product as of March last year. It said the bad bank offers  an opportunity to  improve asset quality when real lending rates are falling.
The key question is who will fund it. If state-run banks or financial institutions fund it, the ARC will largely take over their bad loans. In this scenario, banks would transfer their non-performing assets  against security receipts issued by the asset reconstruction company.