Air India to seal deal with Boeing
In the coming days, the carrier will also shop for around 235 Airbus single-aisle jets and about 40 Airbus A350 widebody aircraft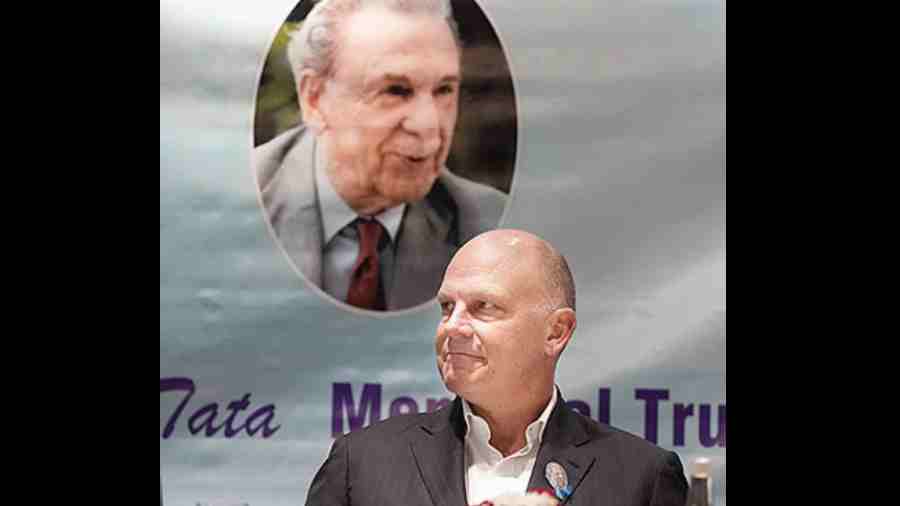 Campbell Wilson
Sourced by The Telegraph
---
Mumbai
|
Published 28.01.23, 01:55 AM
|
---
A year after it acquired Air India, the Tatas are reportedly close to finalising a massive order for planes from both Boeing and Airbus.
A Reuters report quoting sources said the carrier is set to seal half of an order with Boeing and engine suppliers General Electric and CFM International. The full order is worth billions of dollars for some 495 jets. It added that Air India will order 190 Boeing 737 MAX narrow-body planes apart from close to 20 Boeing 787s and 10 Boeing 777Xs.
In the coming days, the carrier will also shop for around 235 Airbus single-aisle jets and about 40 Airbus A350 widebody aircraft. Recent reports had said the airline is looking to order around 500 planes, which will be a record.
Senior Boeing officials, including Stanley Deal, chief executive of Boeing Commercial Airplanes, along with GE and CFM executives are expected in India on Friday.
Despite earlier expectations of a single co-ordinated announcement, it remains unclear when either deal may be publicly disclosed, especially with the Aero India air show looming in February when deals like this are usually revealed. Manufacturers Boeing and Airbus, as well as CFM's joint venture partners GE and Safran declined to comment.
The Tata group took control of loss-making Air India from the government on January 27 last year. In a message to employees, CEO Campbell Wilson said it is "finalising a historic order of new aircraft to power future growth". He said the airline has added more than 1,200 professionals across key functions to upgrade capabilities.
"Hundreds of initiatives across 22 broad work streams are underway to transform the airline over three phases: Taxi, Take Off and Climb," the airline said.
According to the airline, its total operating aircraft increased 27 per cent to 100 and it will fly to 16 new international routes. The average daily revenue has doubled and manpower at its call centre also doubled. The ambitious order from Air India comes at a time the domestic market is witnessing a strong growth in passenger numbers.
The order, once finalised, aims to put Air India in the league of large global airlines and make it an influential customer for planemakers and suppliers at a time its home market is seeing a strong post-Covid-19 travel surge.
Analysts caution the airline faces intense competition given the connectivity carved out by domestic and international rivals. India, which is set to overtake China as the world's most populous country, has a large, under-served air travel market dominated by budget carrier IndiGo. The bulk of India's outbound passenger traffic, however, is carried by West Asian airlines such as Emirates and Qatar Airways.
With inputs from Reuters