Aadhar Housing Finance Ltd to raise Rs 7,300 crore
The proposed IPO comprises fresh issuance aggregating up to Rs 1,500 crore by the company and an offer for sale aggregating up to Rs 5,800 crore by BCP Topco VII PTE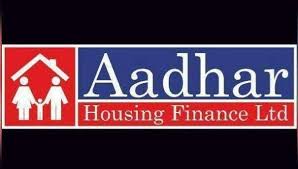 ---
|
Mumbai
|
Published 27.01.21, 12:48 AM
---
Blackstone-backed Aadhar Housing Finance Ltd (AHFL) has filed draft papers with the Securities and Exchange Board of India (SEBI) to raise Rs 7,300 crore through an initial public offering (IPO).
The proposed IPO comprises fresh issuance aggregating up to Rs 1,500 crore by the company and an offer for sale aggregating up to Rs 5,800 crore by BCP Topco VII PTE. Ltd which forms part of the promoter group. Net proceeds from the fresh issue are proposed to be utilised towards augmenting the capital base of the company to meet future requirements. BCP Topco currently holds 98.72 per cent in the company with the rest being held by ICICI Bank.
Its share float comes just days after the Reserve Bank of India (RBI) released a discussion paper on revised regulatory framework for non-banking finance companies (NBFCs). The central bank said in the paper that HFCs are one category of NBFC whose business model involves some systemic impact.
While the RBI has proposed that HFCs come in the NBFC-Middle Layer category, it has also said that if an HFC falls in the Upper Layer, the applicable regulatory tools will be determined.
AHFL is the largest affordable housing finance company (HFC) in India in terms of asset under management (AUM), as of March 31, 2020. A press statement said that AUM of the company is around 1.5 times larger than the second largest peer set company. Of its gross AUM, loans to salaried customers comprised 64.83 per cent while it stood at 35.17 per cent to self-employed customers as of September 30, 2020.
Its gross AUM has increased from Rs 7,966 crore in 2017-2018, to Rs 11,432 crore in 2019-2020. Net profits of the company stood at Rs 156 crore for the quarter ended September 30. Its capital adequacy ratio was at 47.84 per cent.
The company has a network of 292 branches, as of September 30, 2020 and its branches are spread across 20 states and union territories.