6 things you need to know about investing in good company FDs
You get high interest rates and variable interest payout options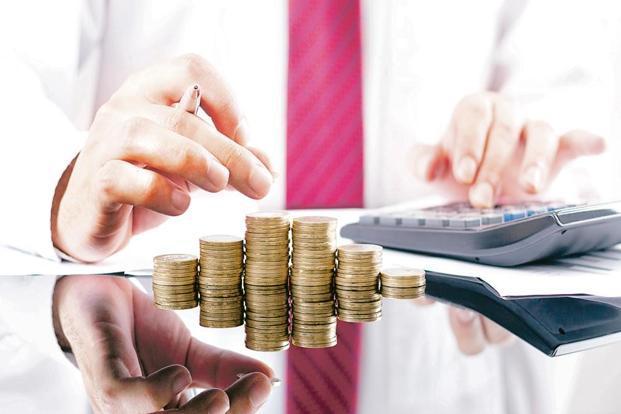 ---
New Delhi
|
Published 30.01.19, 03:13 AM
|
---
One of the prime reasons company FDs are popular is because they generally give you higher FD interest rates than banks. For instance, the Bajaj Finance FD offer you an interest rate of up to 9.10% on your investment when you are a senior citizen investing cumulatively for at least 36 months. However, not understanding company FDs well can see you either taking risks with your money or not profiting to the maximum. So, here are 6 things you need to know about company FDs to take more informed decisions.

You get high interest rates and variable interest payout options
You will generally get a higher FD interest rate from company FDs than bank FDs. For example, with the `Bajaj Finance Fixed Deposit` regular users can enjoy an FD interest rate of up to 8.75% on cumulative deposits and non-cumulative deposits with yearly payouts. Additionally, senior citizens benefit from a 0.35% increase in FD interest rates.
You can customise your FD tenor to get the best FD interest rates as companies offer different rates for different tenors. To illustrate, with the Bajaj Finance FD, a senior citizen gets an interest rate of 8.35% for an FD taken for 12 months whereas the rate increases to 9.10% when the same FD is taken for 36 months. So, capitalise on the highest interest rates by choosing the tenor smartly.
Another interest rate benefit that companies often offer is increased rates to existing users and group employees. Bajaj Finance offers a 0.25% higher interest rate for existing FD or loan holders.
When it comes to your interest payouts, you can choose to get the full interest earned at maturity by choosing a cumulative FD or choose to get regular payouts at intervals of every month, quarter, half-year or year by choosing a non-cumulative FD. A cumulative FD can be helpful if you need a large sum after a few years to finance a child's wedding or an international vacation, whereas a non-cumulative FD can be handy if you need to furnish regular monthly EMI instalments or need money for daily living expenses.
You can eliminate the element of risk involved in company FDs
Company FDs generally comes with a higher risk factor than a bank FD as they do not come with a deposit insurance. However, if you would still like to profit from the high NBFC FD interest rates and remain in a low risk environment, make sure that the NBFC you are considering has a stable credit rating. Companies like ICRA and CRISIL have rating scales against which you can evaluate and grade your FD. When evaluated, the Bajaj Finance FD comes out as a highly stable fixed deposit as it carries an ICRA rating of MAAA and a CRISIL rating of FAAA, both of which are the highest safety ratings by these agencies.
You can open an FD with minimal eligibility criteria and documentation
Availing of a company FD is easy as resident Indians, NRIs and senior citizens can all open a FD quickly. The documentation required too are basic and include a copy of your Aadhar card, PAN card and if necessary, a passport. Those who have completed 18 years of age can open an FD independently, while minors can avail of one by having a guardian. With Bajaj Finance, individuals, sole proprietorships, partnerships, HUFs, trusts, associations, schools, and companies can easily open an FD by submitting simple KYC documents.
You can access tax benefits
When you take a company FD, the interest that you earn will be taxable and the same applies to TDS. The interest you earn through all company deposits is tax-free up to Rs.5,000 after which you need to pay taxes according to your sab. However, you can claim an exemption by providing a valid 15G/15H certificate as per your income.
You can forecast your earnings easily by using an FD calculator
FD calculators make computing your earnings an easy task. For instance with the Bajaj Finance `FD Calculator`, you can get results for all possible tenors, principal amounts and FD types by simply entering the details and choosing the variables from drop down menus.
To illustrate, on the Bajaj Finance FD calculator, a new user starting a cumulative FD with a Rs.25,000 deposit will earn an interest of Rs.1,900 at the end of 1 year.
Keeping these factors in mind, when looking to invest your savings in a company FD that is safe and gives you generous returns at maturity, consider the Bajaj Finance Fixed Deposit. With an ICRA rating of MAAA, a CRISIL rating of FAAA and an interest rate of up to 8.75% for regular citizens and up to 9.10% for senior citizens, this is a top FD investment avenue.
Moreover, you need just Rs.25,000 to start your deposit and can tailor-fit your interest payouts to your financial needs by choosing between a cumulative or non-cumulative FD. You can choose between a tenor of 12 to 60 months and easily get your investment started by filling out an online application form.