Why mountain switched places for last viceroy
Granddaughter India reveals how Battenberg became Mountbatten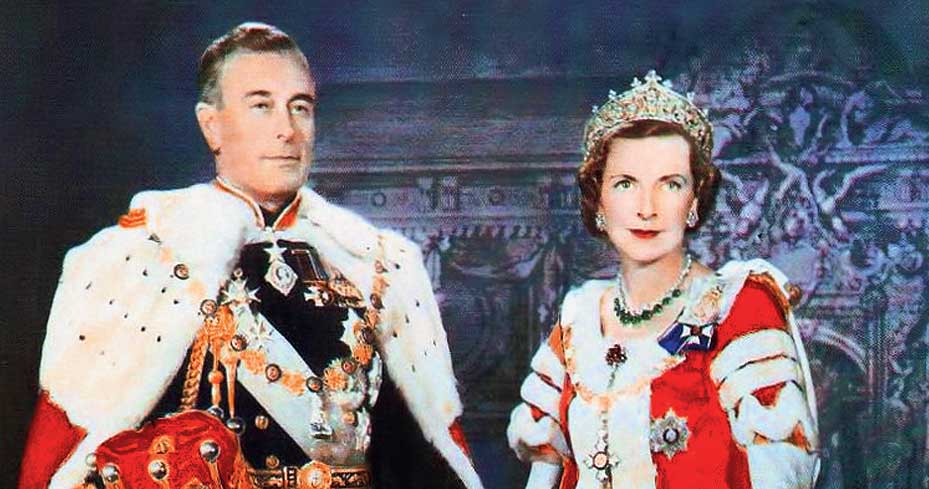 The Mountbattens
Sourced by Telegraph
---
London
|
Published 07.05.20, 12:10 AM
|
---
What's in a name? Well, a lot, actually, when it comes to Lord Mountbatten, the last viceroy of India who dropped his German name, Prince Louis of Battenberg, in 1917 because hostility towards Germany was raging in England during World War I from 1914-18.
This has been pointed out by Mountbatten's granddaughter, India Hicks, whose mother, Pamela, was a girl of 17 when she accompanied her parents, "Dickie" and Edwina, to India during the transfer of power in 1947.
While the family thought it prudent to distance itself from Germany, it has done everything possible over the decades to play up its connections with India.
No marks for guessing how India Hicks, who is a 51-year-old interior designer now based in the Bahamas, came by her Christian name.
Most Indians will find they need a PhD in history plus a bottle of aspirin to work out how English aristocracy works. It is worth stating at the outset that the royal families of England and Germany were very mixed up through intermarriage and found it very embarrassing when the two countries went to war, not once, but twice in a European version of the Mahabharata.
Speaking on her Instagram account about how her grandfather felt about relinquishing his German title, India said, "(my mother) talks about Dachshunds being kicked in the streets of New York during war time because of their German origins! (horrifying thought to me and Banger)," referring to her sausage dog. Mountbatten was known as His Serene Highness Prince Louis of Battenberg from the time of his birth on June 25, 1900, at Frogmore House in Home Park, Windsor, Berkshire, until 1917, when he and several other relations of King George V dropped their German styles and titles.
He was the youngest child and the second son of Prince Louis of Battenberg and his wife Princess Victoria of Hesse and by Rhine. His maternal grandparents were Louis IV, Grand Duke of Hesse, and Princess Alice of the United Kingdom, who was a daughter of Queen Victoria and Prince Albert of Saxe-Coburg and Gotha.
His siblings included Princess Alice of Greece and Denmark (mother of Prince Philip, Duke of Edinburgh).
The name Mountbatten is a direct anglicisation of the German Battenberg (literally Batten Mountain), a small town in Hesse.
Young Mountbatten's nickname among family and friends was "Dickie", the name used by Nehru, for example.
Speaking in a podcast launched by her daughter, Pamela, now 90, revealed: "When the Duke of Windsor abdicated and went into exile, he took as his private possessions some beautiful jewelled boxes that were his father's and grandfather's. He shouldn't have grabbed those, they had become stage things.
"My father battled endlessly to try to get Wallis (Simpson) to hand those back, but never succeeded, as by that time she had descended into dementia and had a terrible lawyer who ruled her life."
Dickie and the Prince of Wales, later Edward VIII, were very close friends. They toured India in 1921-22 when Dickie was 21 and the Prince of Wales, 27. After abdication in 1936, the latter became the Duke of Windsor.
The early generation of Indian immigrants to the UK will be sympathetic to Mountbatten because many of them also had to anglicise their names. Naresh, for example, became "Nash". And Ranjitsinhji, who became the Jam Saheb of Nawanagar, was referred to insultingly as "Mr Smith" when he was at Cambridge. The actor Ben Kingsley, Gandhi in Attenborough's movie, was born Krishna Pandit Bhanji.
All this has changed because Patel is now among the most common surnames in the UK.
India, who moved to the Caribbean 23 years ago, is the third child of Lady Pamela Mountbatten and David Nightingale Hicks, an interior designer who died in 1998.
In 1981, India served as bridesmaid to Lady Diana Spencer at her wedding to Prince Charles, who remains her Godfather. Mountbatten, who passed his love of India on to Prince Charles, was assassinated by the IRA during a boating holiday in Ireland in 1979.
There are other strong Indian connections in the Mountbatten family. His elder daughter, Patricia, married a film producer, John Brabourne, the seventh Baron Brabourne, who died in 2005 and whose credits include David Lean's A Passage to India (1964).
John's father, Michael Herbert Rudolf Knatchbull, the fifth Baron Brabourne, was governor of Bombay when he laid the foundation stone at Brabourne Stadium in 1936. He was also governor of Bengal and, after his death in 1939, was buried at St. John's Churchyard in Calcutta. Lady Brabourne College, established in July 1939, is named after his wife Doreen.