Pakistani-Scot Humza Yousaf combines his dual heritage in unique ways. When being sworn into the Scottish Parliament, he wore a sherwani with a kilt and took his oath in English and very accented Urdu. Now the 37-year-old Scottish National Party politician has just emerged as the frontrunner to replace Nicola Sturgeon as Scotland's First Minister and possibly one day lead the Scots to independence.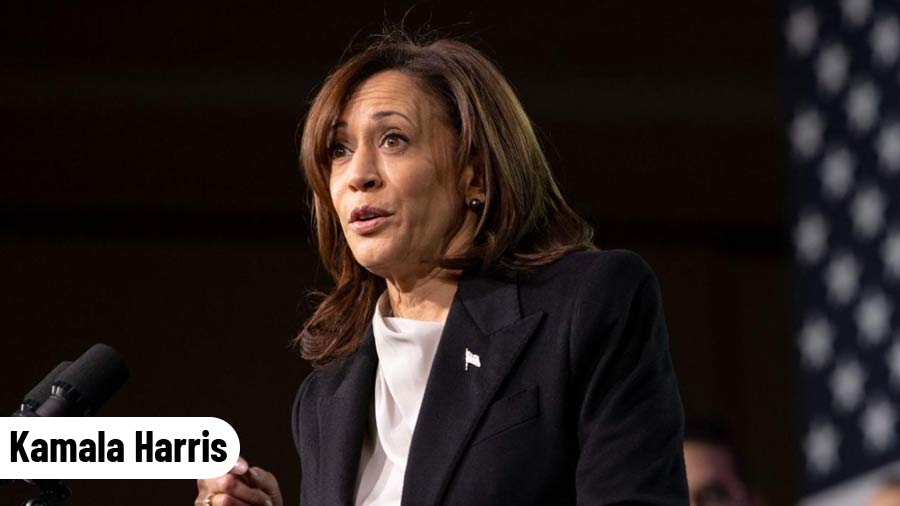 US vice president Kamala Harris TTO Graphics
Yousaf's one of the many "brownish" politicians who are convincing white voters to elect them to office. Across the Atlantic Kamala Harris shattered the glass ceiling by becoming the US vice president, a heartbeat away from the presidency. Now, another Indian-origin woman, Nikki Haley, is the first out of the foxhole for the 2024 presidential race. Day's ago, a second Indian-origin hopeful, a relatively unknown tech entrepreneur, Vivek Ramaswamy, announced he would also be standing to become the Republican candidate for the presidency.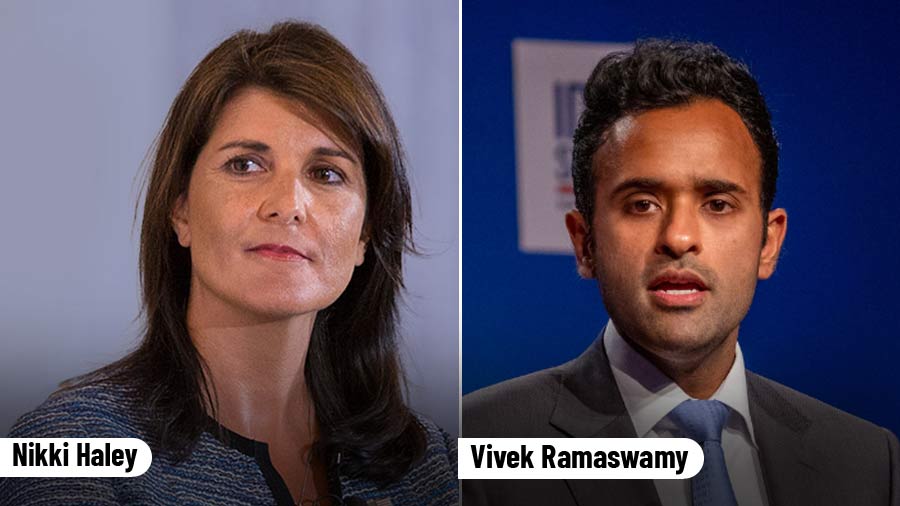 Nikki Haley is the first out of the foxhole for the 2024 presidential race while a second Indian-origin Vivek Ramaswamy announced he would also be standing to become the Republican candidate for the presidency. TTO Graphics
Hop back to the UK for a moment where Prime Minister Rishi "Dishy Rishy" Sunak has blasted his way through all the glass ceilings to the very top. And nobody even murmured that the government was top-heavy with "brown" politicians when he appointed the ultra-right wing Suella Braverman as his home secretary (the equivalent of our home minister and one of the top jobs in government). Braverman took over from another Indian-origin politician Priti Patel who made a name for herself by proposing to deport some illegal immigrants to Rwanda.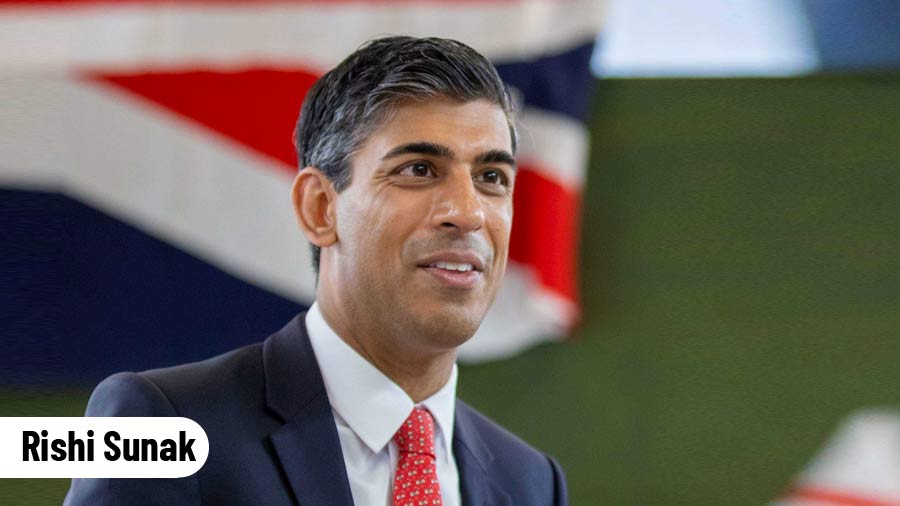 UK Prime Minister Rishi Sunak TTO Graphics
Politics: Always a different game
Indians have been rising to the very top echelons in the corporate world, academics and the medical profession for decades now. But politics was a different game – white voters had to be ready to elect politicians of a darker shade. Political leaders in the West are no longer all "pale, male and stale". Men and women of colour are breaking political barriers at all government levels as voters appear to be shifting towards a more diverse future reflecting no doubt the big demographic changes around them due to inter-marriage, immigration and other factors.
There have always been some who believed it would happen relatively quickly. "In 2002 I said that in my lifetime, I will see an Asian as prime minister of this country. It took 20 years for it to happen, but it happened on October 24 (2022)," says businessman Karan Bilimoria, who is now Lord Bilimoria and a familiar face in the House of Lords.
Bilimoria was in a tiny minority when he predicted that Britain would see a brown British prime minister in the not-too-distant future. Step back a decade or two and for most people the idea that Indians could stand for office in the US or anywhere in Europe was far-fetched if not absolutely absurd. Now, there are more like Sunak. Hop across the North Sea to the Irish Republic where half-Indian Leo Varadkar has just begun his second term as Taoiseach or prime minister. Cross to Portugal where the very popular Antonio Costa, who calls himself a person of Indian origin, has been prime minister since 2015. Costa was also mayor of Lisbon for three terms.
Rollcall of Indians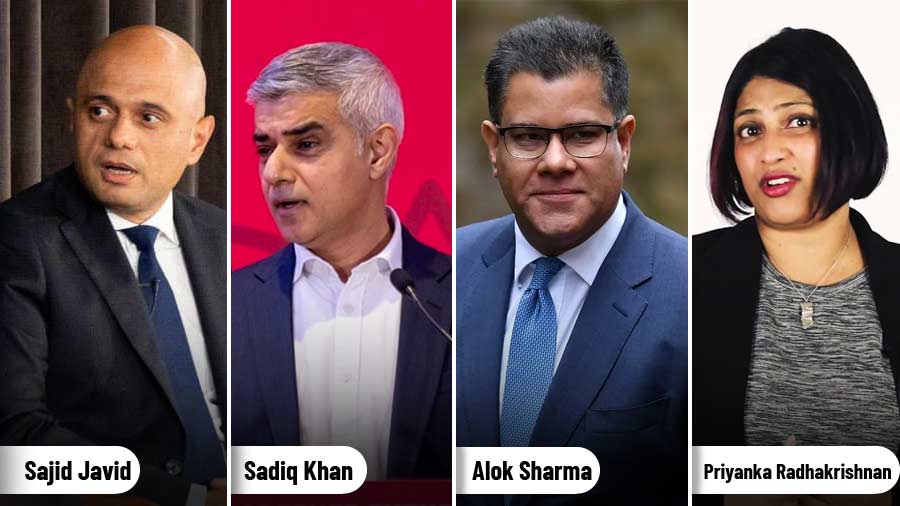 UK former health secretary Sajid Javid; London mayor Sadiq Khan; Alok Sharma, president of COP26; Priyanca Radhakrishnan, disabilities minister in New Zealand. TTO Graphics
And in the UK, the rollcall of political Indians doesn't end with Sunak and Braverman. One rung down there was the former health secretary Sajid Javid who recently announced that he was quitting politics – he grew a beard, possibly as a prelude to this decision. London's mayor Sadiq Khan is now serving his second term in a job that makes him London's public face. On a different front, Alok Sharma was a minister earlier and is now the president of COP26, the global climate forum. Even in faraway New Zealand, Priyanca Radhakrishnan from Kerala via Singapore, is now the disabilities minister.
In Canada, meanwhile, politicians of South Asian origins are an old story. In 2015 Prime Minister Justin Trudeau joked: "I have more Sikhs in my Cabinet than Mr Modi does." During Trudeau's first term in office, he had four Sikhs in his cabinet, two more than there were in the Indian cabinet. There are currently 23 members of parliament of South Asian origin, about 7 per cent of the total. That's higher than the 5.6 per cent of the total South Asians make up of Canada's population. Trudeau's cabinet now has three South Asians, including defence minister, Anita Anand, whose parents – both doctors – were from India.
Don't also for a moment think that Indians only win in areas populated by people from the subcontinent. Sunak won in Richmond, Yorkshire where they aren't as used to Indian faces as they are in more cosmopolitan areas like London. He took over the seat from William Hague, who's often described as "the best prime minister Britain never had." The joke, says one British politician, is that: "Sunak and his family are the only non-white faces in the constituency."
Nikki Haley's story
In the US, Haley became the youngest governor of South Carolina against the odds. She'd been brought up in the deeply conservative state which till recently flew the Confederate flag. She makes no secret about her Sikh parents (though she dropped her name Nimrata to became Nikki). She managed to beat a veteran politician the first time round and she even succeeded in joining the Trump administration as America's representative at the UN. Notably, she was one of the few people who was still on good terms with Donald Trump when she left the job. She later blotted her copybook in Trump's eyes by being sharply critical of him after the January 6, 2020, storming of the Capitol.
Harris, the current US vice president, comes from a typically Indian middle-class family. Her grandfather was a mid-level bureaucrat and her mother was schooled in Delhi. But that's where her mother broke with tradition and made a solo trip to study in the US. Harris' parents are separated but in the world of politics she has played up the black card – she's half-black – rather than the Indian one which would bring in fewer votes. Harris is the first and only Indian who's ever made it to the US Senate. Currently, there are a record five Indians in the House of Representatives and, most recently, newcomer Shri Thanedar was elected from Michigan. At the mid-rungs of US politics, there are numerous Indians working their way up the ladder and quite a few will emerge in the coming decade.
The racism question
What about racism? It obviously hasn't disappeared by a long shot. That would be asking for too much. In Scotland, when Yousuf posted a photo of his family after his swearing-in, it led to racist tirades because his mother and sisters were wearing abayas and had their heads covered. Yousuf smartly handled the tirades with gentle humour, saying on Twitter: "Think Islamaphobia just made up? This comes after I simply put up a pic of my family. Luckily more good ppl than bad." In answer to another racist on Twitter, he replied: "Wait a min, you serious, this is *not* Pakistan? You must be kidding, seen how much curry Scotland devours…?"
Has racism eased in the UK and are Asians looked at like other Britons? The answer's complex. Certainly, it's come down from the sky-high levels of the 1970s and 1980s after Ugandan dictator Idi Amin expelled 55,000 South Asians and tens of thousands went to the UK. But it's still prevalent though in much smaller pockets. When Sunak lost the leadership contest to former prime minister Liz Truss by a huge majority, many said it was purely racism at work. Bilimoria disagrees and points out that Sunak was advocating tough economic policies that didn't win any votes. Says Bilimoria: "There were articles being written, saying Britain is not ready for ethnic minority PM. And I said, absolute nonsense. It's got nothing to do with racism. It has to do with the policies. And she's offering high growth and low taxes. And he's being more prudent."
Asian pioneers in Britain
There's no question that the Asian pioneers in British politics had it much tougher. Keith Vaz first stood for election in 1983 and finally won from Leicester East in 1987. At that time the constituency had far fewer non-whites than it has today and he had to convince them to vote for him. In the US, change came much later in the world of politics.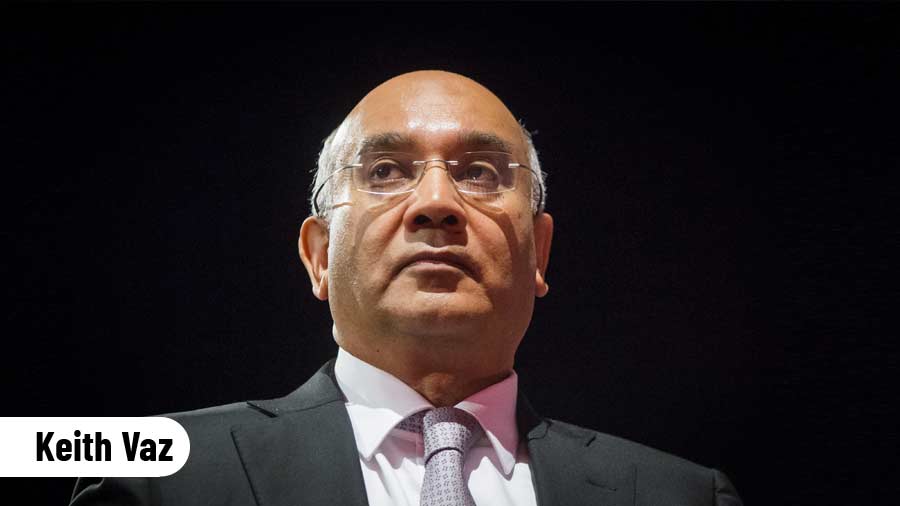 Keith Vaz first stood for election in 1983 and finally won from Leicester East in 1987. TTO Graphics
What's altered? Says Vaz: "I think there's an acceptance that people of Indian origin are part of the mainstream. People see Indian-origin doctors, lawyers and professionals, and they don't wince anymore. They accept them."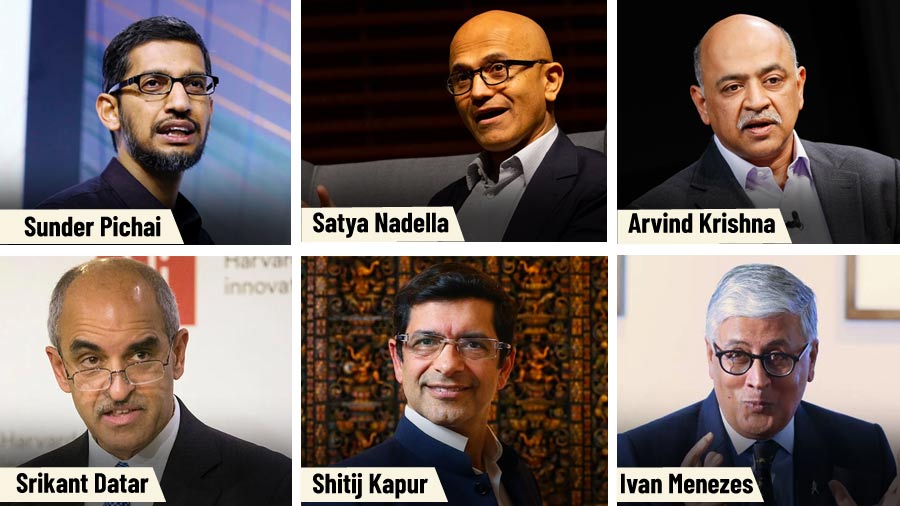 Google's Sunder Pichai; Microsoft's Satya Nadella; IBM's Arvind Krishna; Srikant Datar, dean of Harvard Business School; Shitij Kapur, president and principal of King's College, London; Sir Ivan Menezes, CEO of Diageo TTO Graphics
Indeed, Indians have made it in all walks of life both in Britain and in North America. In the US there are the well-known examples of Google's Sunder Pichai, Microsoft's Satya Nadella, IBM's Arvind Krishna and too many more to be enumerated plus scores of academics like Srikant Datar, the dean of Harvard Business School. In the UK, too, Shitij Kapur is the president and principal of King's College, London and Sir Ivan Menezes, who was recently knighted, is the highly successful CEO of liquor giant Diageo.
But politics in democracies is a totally different game in which votes have to be won even from people who may not like the colour of your face. It could be said it was the last bastion left to be cracked.