Vacuum at top vexes United Kingdom
'It's basically like waiting for a typhoon to hit'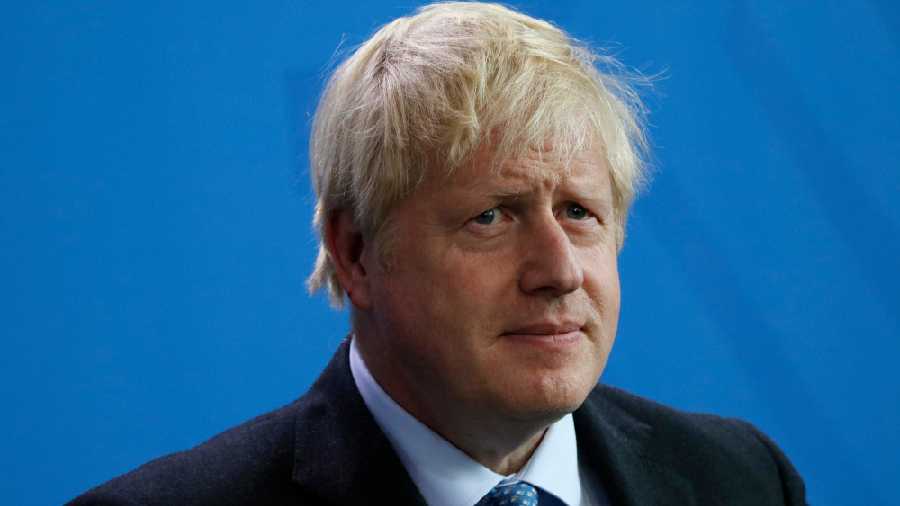 ---
London
|
Published 17.08.22, 01:33 AM
|
---
With energy costs surging, a recession looming, more rail strikes down the tracks and the prospect of a drought, Britain faces its fair share of problems But the transition in leadership in the top tier of the British government has made those challenges more acute.
The country has a caretaker Prime Minister who is preparing to depart, there is a war of words between his two potential successors, Parliament is not in session and it's vacation season, too. All of which prompted worries that Britain's politicians have left the public in limbo at a moment of a gathering crisis.
"It's basically like waiting for a typhoon to hit," said Steven Fielding, a professor of political history at the University of Nottingham. "We're all confident that bad things are going to happen but, at the moment, there's nobody in charge, no sense that anybody has got a grip of those things."
Officials are also reported to be drawing up plans to avert an electricity supply shortfall and possible blackouts in the winter. On top of that, a rail strike is scheduled to resume on Thursday and there is acute pressure on public services, including the country's overstretched health system.
Travel chaos recently choked airports and the country's biggest ferry port, Dover; and drought warnings are in place after England experienced its driest July since 1935. Yet this tsunami of bad news has hit during a political vacuum, with Prime Minister Boris Johnson working out his last few weeks in Downing Street before a successor is announced on September 5.
Boris, who was forced to quit after a series of scandals, has rejected appeals to recall Parliament or to sit down with the two contenders vying for his job — the foreign secretary, Liz Truss, and the former chancellor of the exchequer, Rishi Sunak — to work out how to help Britons facing huge hikes in energy bills. The sense of drift extends beyond the energy crisis, with public services crumbling and the ambulance service under severe pressure.
Britons are also struggling with more administrative tasks such as renewing passports or securing tests for driver's licenses. "It's not so much chaos, it's just a slow sense of decline: things stopping one after another," Prof. Fielding said. Nonetheless, it is the news about energy price hikes, caused in large part by the Russian invasion of Ukraine, and their dire prospects for the economy that have crystallised a sense of foreboding. 
(New York Times News Service)