US not to stop drone flights
Russia denied that its plane had hit the drone and demanded an end to US military flights near Russian territory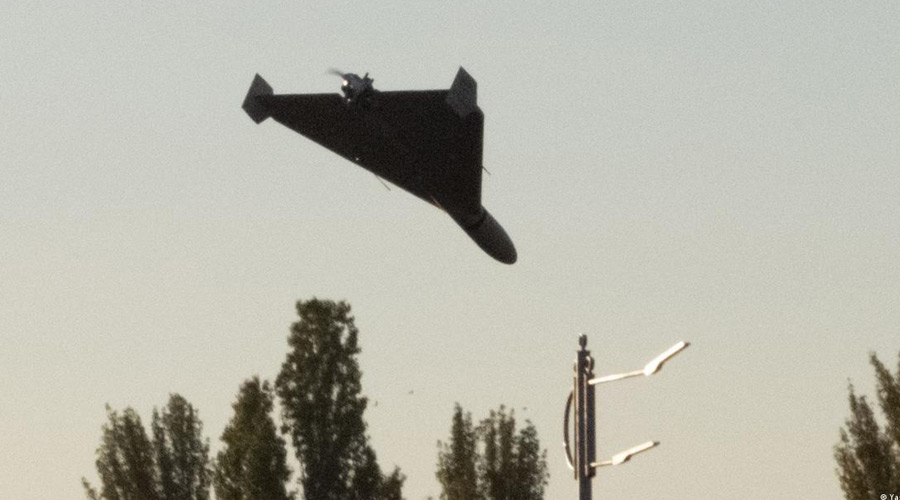 Representational image
File Photo
---
New York
|
Published 16.03.23, 04:19 AM
|
---
Defence Secretary Lloyd J. Austin III said on Wednesday that the US would continue to conduct surveillance flights after an American reconnaissance drone was struck by a Russian warplane and downed over the Black Sea. "Make no mistake, the US will continue to fly and to operate wherever international law allows," Austin said in remarks at the beginning of a virtual meeting of some 50 nations supporting Ukraine's efforts in the war against Russia. "This hazardous episode is part of a pattern of aggressive and risky, and unsafe actions by Russian pilots in international airspace," Austin said. "It is incumbent upon Russia to operate its military aircraft in a safe and professional manner."
The incident, the first known physical contact between the Russian and US militaries since the war in Ukraine began, has raised tensions between the superpowers, with both sides blaming the other. The US and Ukraine have said that the unarmed American MQ-9 Reaper drone was flying in international air space on a routine surveillance and reconnaissance mission. American and Ukrainian officials have said they share intelligence gathered by such missions, particularly related to the threat posed by Russian warships and submarines in the Black Sea.
Russia denied that its plane had hit the drone and demanded an end to US military flights near Russian territory. The Pentagon accused Moscow of recklessness, saying Russian planes had dumped fuel on the American drone on Tuesday before one then clipped the drone's propeller and caused its US operators to bring it down in the Black Sea, southwest of the Russian-occupied Crimean Peninsula.
"The unacceptable actions of the US military in close proximity to our borders are cause for concern," said Anatoly Antonov, the Russian ambassador to the US, according to Tass, a Russian state news outlet. Antonov, who was summoned to the state department to receive a formal US objection over the drone's downing, added that "we perceive any actions involving the use of American weapons and military equipment as openly hostile". Ukrainian officials said that the American drone crashed in waters to the southeast of Snake Island, around 30 miles off the Ukrainian coast. The Pentagon declined to discuss on Tuesday whether it would try to recover the drone.
"The Black Sea is not an internal sea of Russia," YuriiIhnat, a spokesman for the Ukrainian Air Force, said in an appearance on national television. Romania and Turkey, both members of Nato, have ports on the Black Sea. Ihnat said that he wanted to leave it to American officials to comment on the details of the incident, but that it fits with a pattern of Russian aggression.
The Pentagon said the incident was an example of Russian incompetence. US officials said they did not believe that the Russians had intended to clip the propeller of the drone with their plane, a risky move that endangered the Russian plane as well. "This incident demonstrates a lack of competence in addition to being unsafe and unprofessional," the American military's European Command said in a statement. John F. Kirby, a National Security Council spokesman, said the incident was "noteworthy because of how unsafe and unprofessional it was".
New York Times News Service