US hand in Russia generals' deaths
Ukrainian officials said they have killed approximately 12 generals on the front lines, a number that has astonished military analysts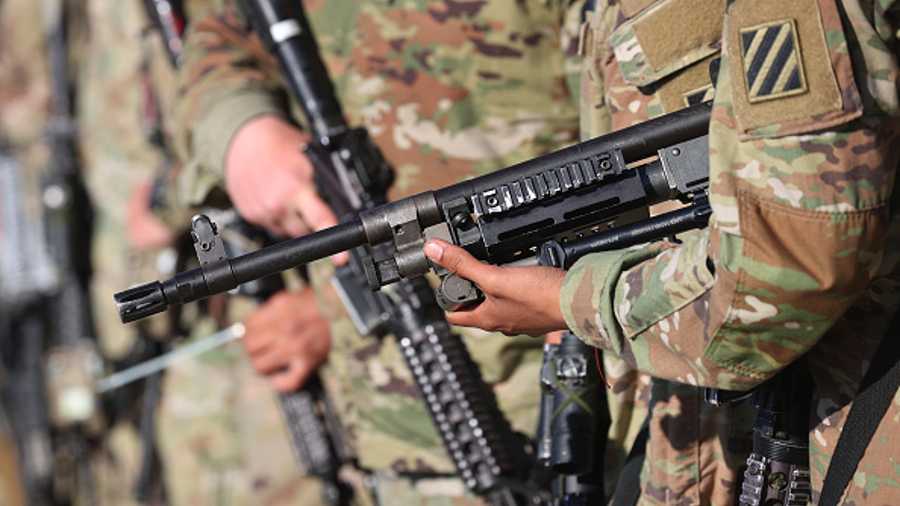 Representational image.
File photo
---
Washington
|
Published 06.05.22, 03:18 AM
|
---
The US has provided intelligence about Russian units that has allowed Ukrainians to target and kill many of the Russian generals who have died in action in the Ukraine war, according to senior American officials.
Ukrainian officials said they have killed approximately 12 generals on the front lines, a number that has astonished military analysts.
The targeting help is part of a classified effort by the Biden administration to provide real-time battlefield intelligence to Ukraine. That intelligence also includes anticipated Russian troop movements gleaned from recent American assessments of Moscow's secret battle plan for the fighting in the Donbas region of eastern Ukraine, the officials said. Officials declined to specify how many generals had been killed as a result of US assistance.
The US has focused on providing the location and other details about the Russian military's mobile headquarters, which relocate frequently. Ukrainian officials have combined that geographic information with their own intelligence — including intercepted communications that alert the Ukrainian military to the presence of senior Russian officers — to conduct artillery strikes and other attacks that have killed Russian officers.
The intelligence sharing is part of a stepped-up flow in US assistance that includes heavier weapons and tens of billions in aid, demonstrating how quickly the early American restraints on support for Ukraine have shifted as the war enters a new stage that could play out over months.
US intelligence support to the Ukrainians has had a decisive effect on the battlefield, confirming targets identified by the Ukrainian military and pointing it to new targets. The flow of actionable intelligence on the movement of Russian troops that America has given Ukraine has few precedents.
Since failing to advance on Kyiv, the capital, in the early part of the war, Russia has tried to regroup, with a more concentrated push in eastern Ukraine that so far has moved slowly and unevenly.
The administration has sought to keep much of the battlefield intelligence secret, out of fear it will be seen as an escalation and provoke President Vladimir V. Putin of Russia into a wider war. American officials would not describe how they have acquired information on Russian troop headquarters, for fear of endangering their methods of collection. But throughout the war, the US intelligence agencies have used a variety of sources, including classified and commercial satellites, to trace Russian troop movements.
Defence secretary Lloyd J. Austin III went so far as to say last month that "we want to see Russia weakened to the degree it cannot do the kinds of things that it has done in invading Ukraine".
Asked about the intelligence being provided to the Ukrainians, John F. Kirby, the Pentagon spokesman, said that "we will not speak to the details of that information". 
New York Times News Service