FB moves to limit poll chaos in November
Social network to block political ads in late October to reduce misinformation and interference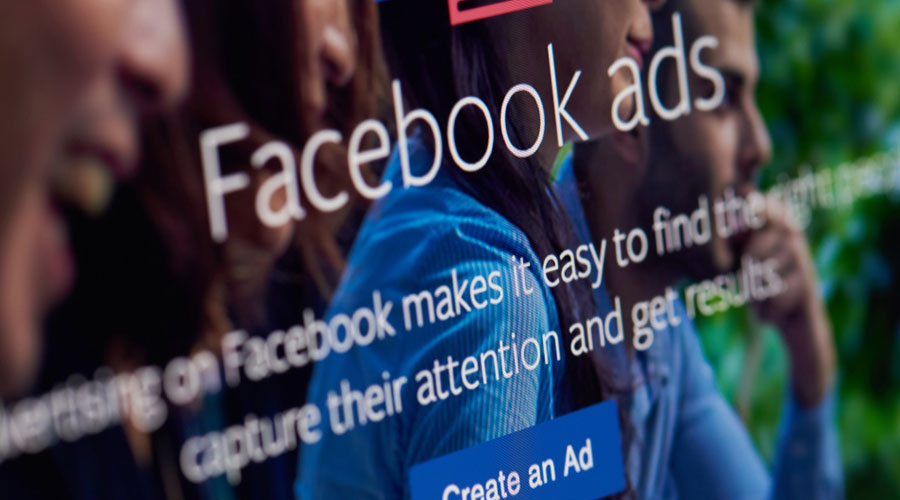 Facebook to also strengthen measures against posts that try to dissuade people from voting.
Shutterstock
---
San Francisco
|
Published 04.09.20, 02:07 AM
|
---
Facebook on Thursday moved to clamp down on any confusion about the November election on its service, rolling out a series of changes to limit voter misinformation and to prevent interference from President Trump and other politicians.
The social network, in one of its most sweeping sets of election actions, said it planned to bar any new political ads on its site in the week before Election Day. It said it would also strengthen measures against posts that try to dissuade people from voting. 
Post-election, Facebook said it would quash any candidates' attempts at claiming false victories by redirecting users to accurate information on the results.
Facebook is bracing for what is set to be a highly contentious presidential election. With two months to go, President Trump and Joseph R. Biden Jr have ratcheted up their attacks against each other, clashing over issues including the coronavirus pandemic and racial unrest. Even when the results are in,  Trump has suggested that he may not accept them and has questioned the legitimacy of mail-in voting.
"This election is not going to be business as usual," Mark Zuckerberg, Facebook's chief executive, wrote in a post. He said he was concerned about the challenges that people could face when voting in a pandemic and how the count might take days or weeks to finalise, potentially leading to more unrest. As a result, he said, "we all have a responsibility to protect our democracy".
Facebook has become a key battleground for both Trump's and Biden's campaigns. Trump's campaign has run ads on the social network featuring false corruption accusations about Biden. 
Biden's campaign has criticised Facebook for allowing lies, while also spending millions of dollars to buy ads on the service to appeal to voters.
The social network is striving to prevent itself from being misused. It also wanted to keep either Republicans or Democrats from saying that it unduly influenced voters. In particular, the Silicon Valley company wants to avoid a repeat of 2016, when Russians used the service to sway the American electorate with divisive messaging to promote Trump.
At the time, Zuckerberg shrugged off the idea that his social network had influenced the election and Trump's victory. After evidence of Russian meddling through Facebook became overwhelming, Zuckerberg spent billions of dollars to secure the social network, hired thousands of employees to focus on security, and worked with intelligence agencies and other tech companies to guard against foreign meddling.
Even so, Facebook has continued to face criticism as domestic misinformation about this year's election — including from Trump — has proliferated. Zuckerberg has declined to remove much of that false information, saying that Facebook supports free speech. 
Many of the company's own employees have objected to that position.
On Tuesday, Facebook said the Kremlin-backed group that interfered in the 2016 presidential election, the internet Research Agency, tried to meddle on its service again using fake accounts and a website set up to look like a Left-wing news site. 
Facebook said it was warned by the Federal Bureau of Investigation about the Russian effort and removed the fake accounts and news site before they had gained much traction.
Thursday's changes, which are a tacit acknowledgment by Facebook of how powerful its effect on public discourse can be, are unlikely to satisfy its critics. Some of its measures, such as the blocking of new political ads a week before Election Day, are temporary. 
Yet they demonstrate that Facebook has sweeping abilities to shut down untruthful ads should it choose to do so.
Facebook said it would begin barring politicians from placing new ads on Facebook and Instagram, the photo-sharing service it owns, starting on October 27. 
Existing political ads will not be affected. Political candidates will still be able to adjust both the groups of people their existing ads are targeting and the amount of money they spend on those ads. They can resume running new political ads after Election Day, the company said.
In another change, Facebook said it would place what it calls its voting information centre — a hub for finding accurate, up-to-date information on how to register to vote, and when and where to do so — at the top of its News Feed, which is seen daily by millions, till Election Day. The company had rolled out the voter information centre in June and has continued promoting it to users.
To curb misinformation about voting, Facebook said it would remove posts that tell people they will catch Covid-19 if they take part in voting. For posts that use the coronavirus to discourage people from voting in other, less obvious ways, the company said it would attach a label and link to its voter information centre.
New York Times News Service